Access Bank GMD, Herbert Wigwe celebrated Children's Day by inspiring Makoko Slum2school Kids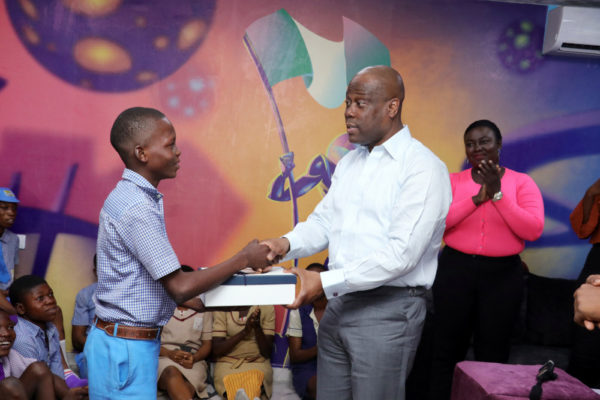 To celebrate this year's Children's Day, Access Bank Group Managing Director, Herbert Wigwe visited the Adekunle High School Slum2School kids. The visit underscores his belief in the potential of young people and the future of Nigeria. Herbert shared his secret of success with the pupils while encouraging them to adopt the values of discipline and hard work in all their endeavours. He stated that young people need to imbibe the habit of saving while reiterating that the reason why many people do not reach their potential is that they choose to spend their finances on trivial things while not saving for the rainy day.
He advised them to choose their friends carefully and not to compromise on excellence. "You cannot achieve success without hard work and excellence. In everything you do, always be ready to go the extra mile," Herbert said. "The biggest mistake anyone can do is to dream small, don't let your present circumstances to ever determine your future. Don't let anyone tell you your dreams are too big to be achieved. When Access Bank started it was a small bank compared to what it is now, but over the years we have stayed the course and succeeded in establishing its footprints across Nigeria and beyond."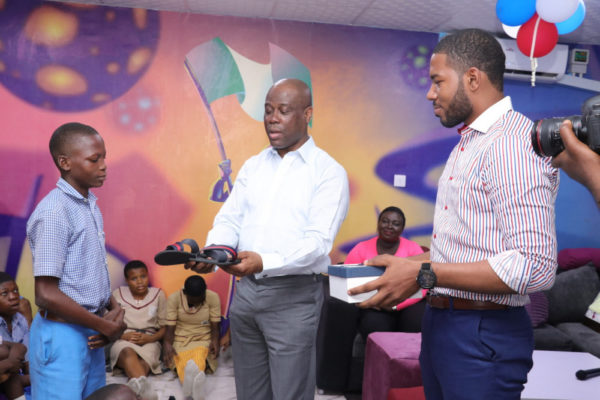 There was also a question and answer session where the kids actively engaged the Access Bank GMD. When asked if he came from a privileged background, Herbert answered saying he is from a humble background. According to him, his parents were civil servants but that did not stop him from striving for excellence. His passion for hard work and excellence saw him getting scholarships to study abroad and eventually becoming the Access Bank GMD.
To wrap up the event, one of the students, Goodluck, a paternal orphan who makes slippers after school hours, decided to make a pair of slippers to gift Herbert, without expecting anything in return. Touched by this gesture, GMD, Herbert Wigwe, got a savings account opened in Goodluck's name, and credited it with N100,000 to help he and his family, grow their shoe business. Love, laughter, some teary moments, but importantly, hope, characterized Herbert Wigwe's visit to slum to school. We wish the beautiful children of Slum2school and the world over, a Happy Children's Day. Let's educate our kids; let's give them a legacy.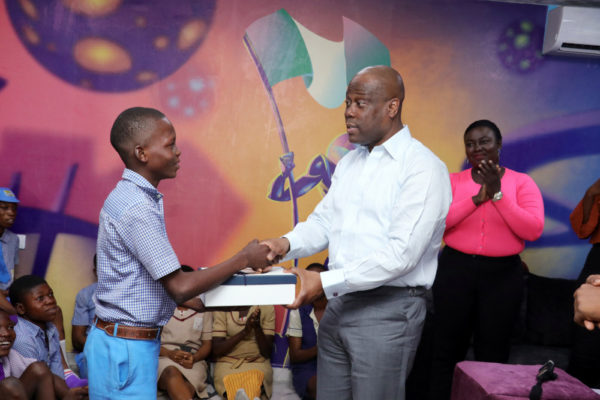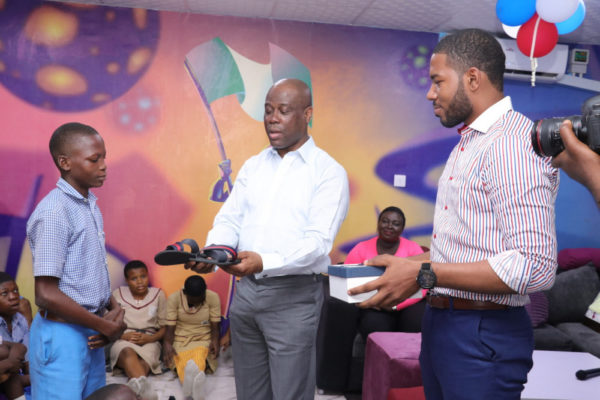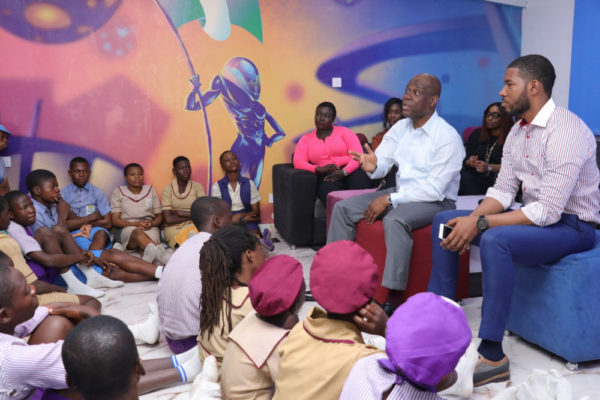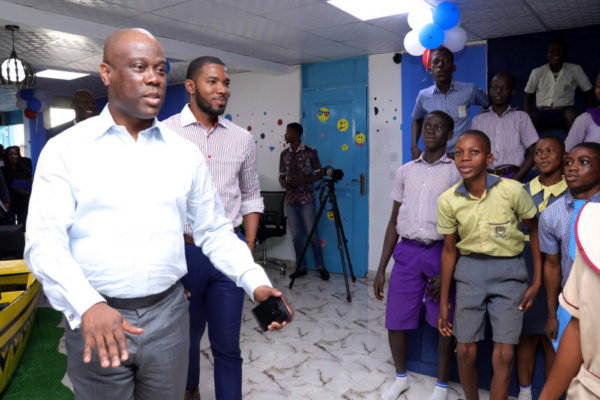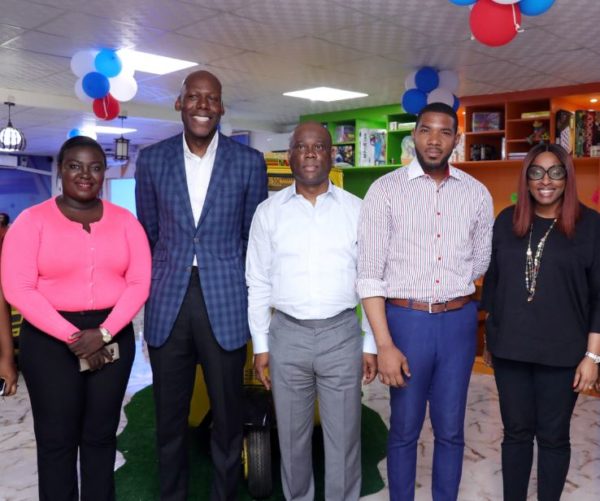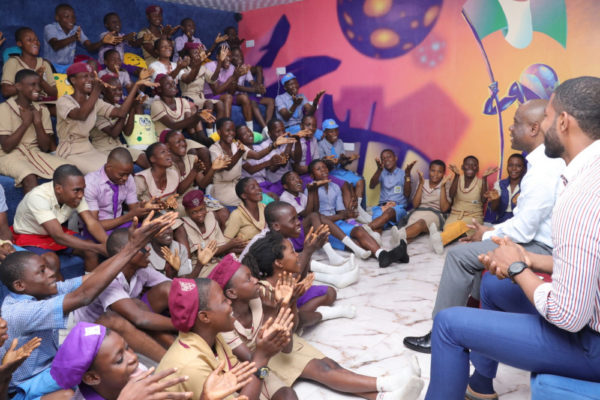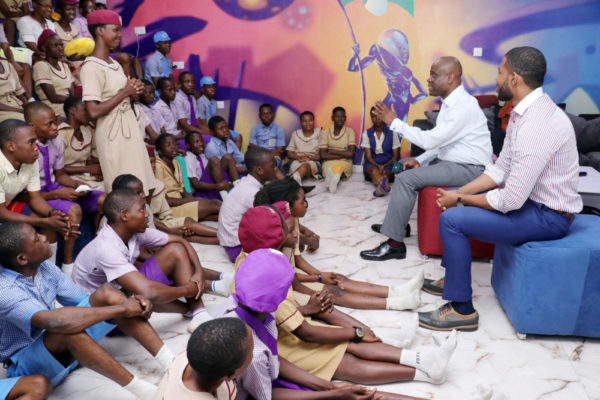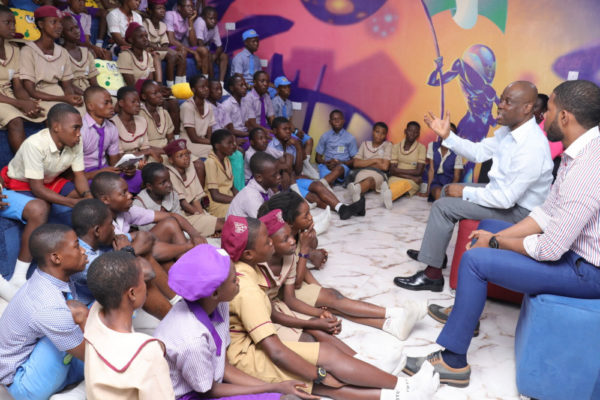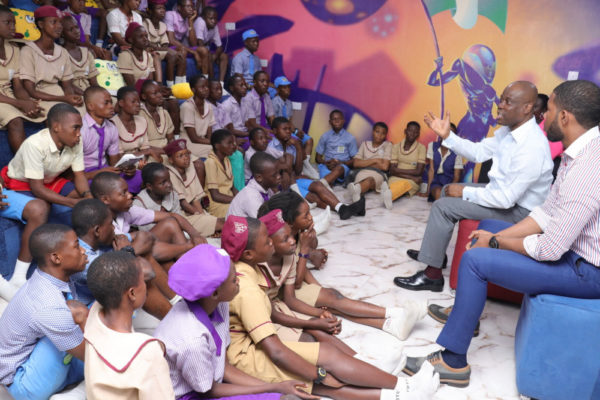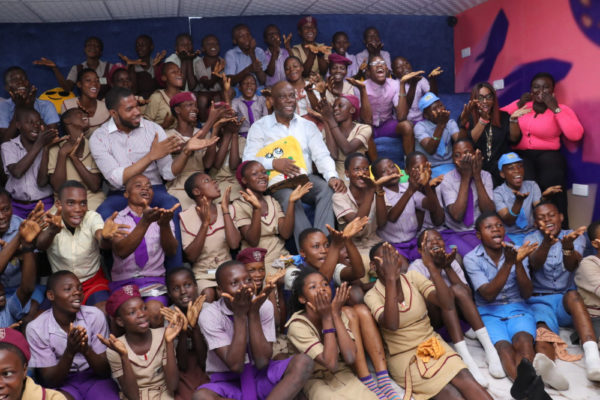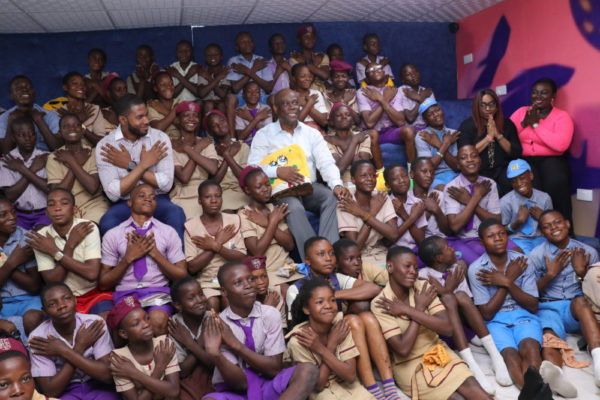 ——————————————————————————————————————————————————————————-
Sponsored Content