Joe Hanson: Every Master of Ceremony Has a Bad Day Too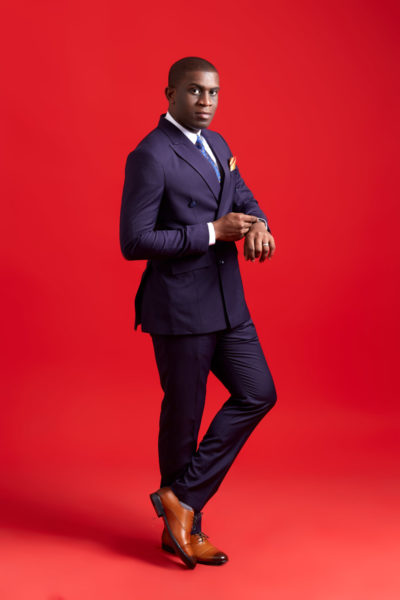 Selfie videos and pictures, dancing to the deejays monster mix, posting pictures of you with the following hashtag – #wekilledit #Mcoflife is always related with a successful job done and quite identical to what most Masters of Ceremonies do at virtually every event. Well, technically 60% on social media.
But wait, don't be allow yourself to be caught up in this foolery of thinking everything is always perfect! Even the most experienced and the best will experience a bad day at doing what they love the most.
Every master of ceremony has bad days, too! The worry is, you just don't know when yours will come.
True, very few will like to admit to themselves or before others that they didn't do too well this time, but reality always comes to the fore.
No matter the preparation, rehearsals, and anticipation, when a bad day comes knocking, it wears heels on a slippery ground.
There are factors that contribute to your having a bad day at doing your job as a master of ceremonies. Let's quickly discuss just two of it in this article and maybe discuss a few more in subsequent articles.
The event plan was not followed accordingly
Sometimes, as the master of a ceremony, you are fully prepared to deliver. But somewhere along the process, everything on the show flow/program starts to change. Don't get me wrong, this is normal. By this I mean change uncontrollably; if care is not taken, this begins to affect your delivery and psyche.
At one event I anchored, the event planner ran into some serious issues and left everything for her younger staff to manage under the guise that she will be back! Sadly, the younger staff had no idea what was to happen in the next part of the program after I made an introduction or announcement. It was a disaster! But somewhere somehow, we passed through it. So even when I tried to cover up, like a pack of dominoes it starts to fall apart. This can make you look bad since you the MC are in the limelight.
Experienced MCs will tell you to be ready for such and try your best not to let out your anger on stage. [quite unprofessional]. A calm disposition, and apologies as you go on, will ease the situation. But most times it remains that "the MC did not do a good job" even when you tried. So take the bullet in this instance and you will eventually be alright.
Unforeseen factors
Even after you have prepared thoroughly, there are factors that can lead you to have a bad day! Unforeseen factors can equally be added to this list. They include a delay in setting up [décor, deejay, lighting] which will eventually see you rush through the program and thus drop/omit things you would have loved to do at the event. This gets me unhappy! Also, see some more scenarios below;
Scenario 1: A wedding reception is to begin at 3:00 PM and you have planned what games, engaging activities to do. Only for it to begin at 4:45 PM [true story] and the bride/groom's parents, family, friends telling you "MC we have people who have to travel please wrap it up on time".
Scenario 2: You prepared so well only to get to the wedding day and you are struggling with a break down [health issues]. This can inadvertently affect your delivery as you try to play safe yet active. This is something terrible to experience.
Scenario 3: The event guests who came with their own mc and deejay! This set of people will set up a corner at the event venue and create a new reception inside the existing reception. If you haven't experienced this type of activity, please pray not to! They simply disrupt the event by forming a group of friends who share, listen, party and dance to a self-created event. Honestly, they make it hard for others to concentrate.
Scenario 4: The audience! This for me is one of the most popular factors that can get you on the boat cruising to bad day land!
Some event parties or wedding reception parties are never the same. Even if you decide to motivate the crowd, you will get to find out that what happens in Rome, doesn't apply in Dubai.  No matter the ginger, the games, the fun you throw at most crowd/audience, they simply leave it on the floor for you and move on. This, in particular, motivated me to try my best in managing the audience of all age groups.
The factors are many, but one thing is certain. As you grow your skill, you will eventually learn the best way to manage every situation as it comes.
But be rest assured to turn every bad day to a lesson in disguise and give it a double on the next job.