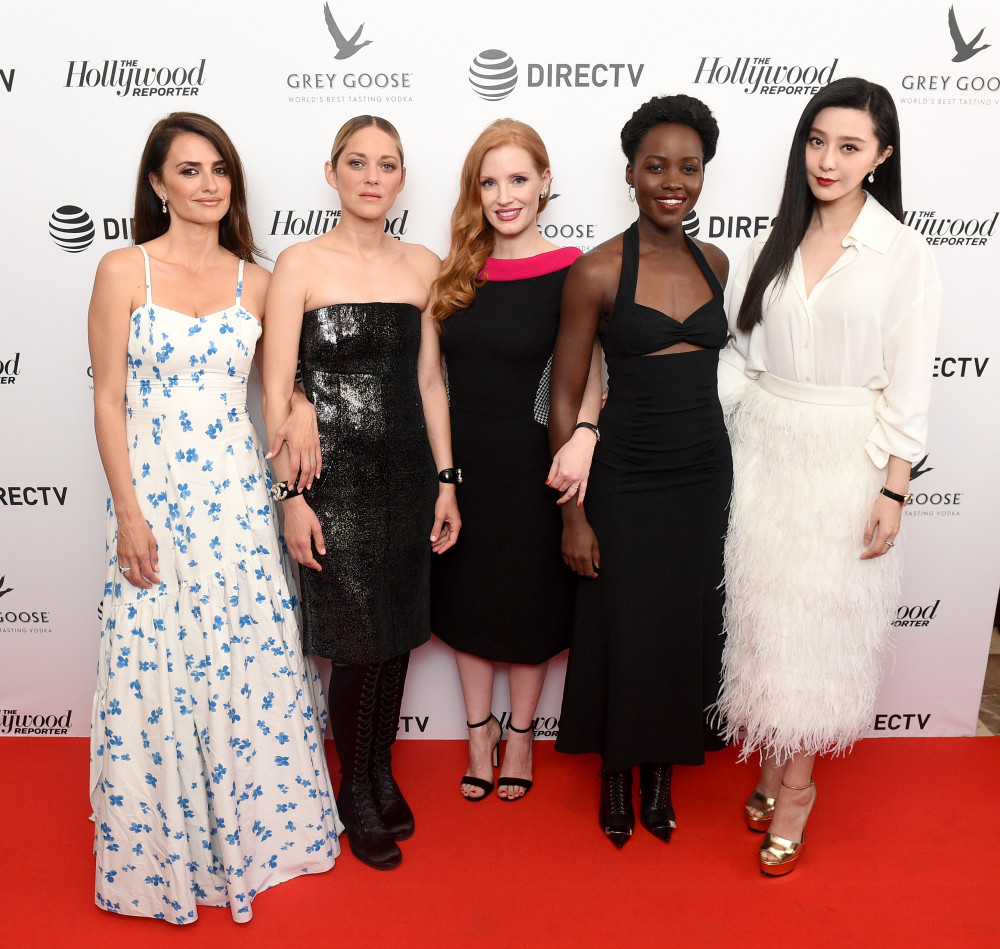 Hollywood stars  Lupita Nyong'o, Penelope Cruz, Marion Cotillard, Jessica Chastain and Fan Bingbing have officially joined forces in an new film!
All the women will play international spies in upcoming film tittled 355.
To celebrate their film, the star-studded cast attended a special cocktail party on Thursday at the ongoing 2018 Cannes Film Festival.
See photos:
Photo Credit: GettyImages/Nicholas Hunt, Antony Jones