Here comes a power couple we never expected. It seems there is a relationship between rappers Nicki Minaj and Eminem, or so they have led us to believe.
While trying to promote a new song she just released with YG, 2 Chainz & Big Sean, Nicki Minaj had posted video rapping along to her part of the song where she bragged about bagging an "EM" (Eminem). She wrote, "#BIGBANK OUT NOW!!!!!! @[email protected] @bigsean 🔥🔥🔥🔥🔥 Told'em I met Slim Shady. Bagged a EM!!! 🤑💵💸🤫"
A fan then popped up in the comment section to ask if she was dating Eminem to which she replied simply "yes". This sparked a frenzy among her fans as they sought to verify if she was playing with them or not. Eminem them popped up saying "girl you know it's true…"
See screenshots below: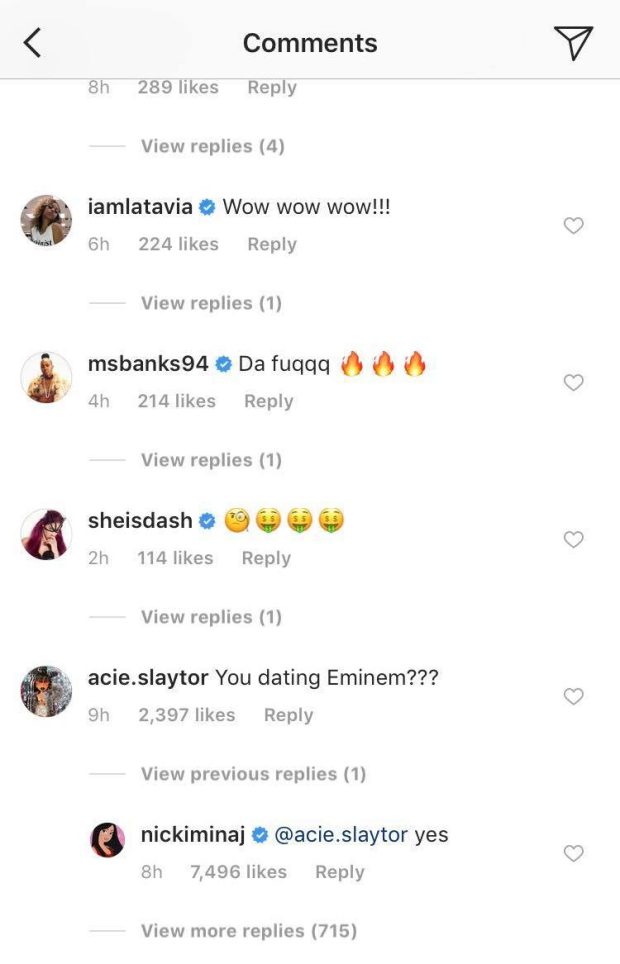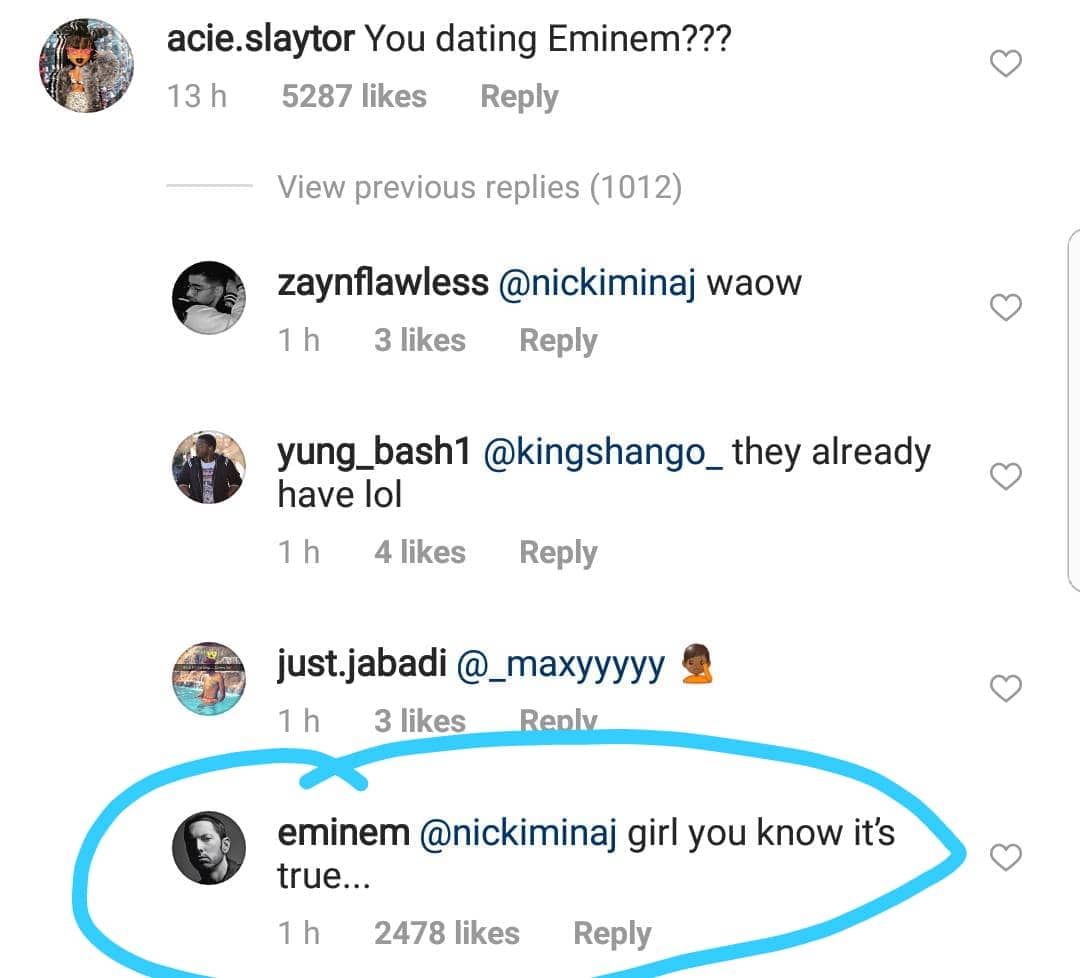 Do you think the rappers are just kidding or it's the real deal?