Slum2School Africa in partnership with Interswitch builds its first STEM and Innovation Lab in the Makoko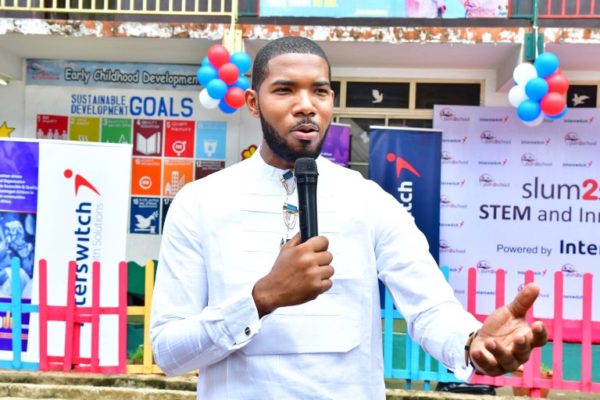 Africa's leading volunteer driven developmental organization Slum2School Africa, has partnered with Interswitch Limited to improve the standard of STEM education in Africa by building its first STEM and Innovation Lab in the Makoko area of Yaba. Lagos State.
The 'Slum2School STEM and innovation lab, Powered by Interswitch, seeks to build skills and talents base around STEM ( Science, Technology, Engineering and Mathematics ). But most importantly, choosing to set this up in Makoko, a community where children rarely go to school and will not dream of such opportunities sends a clear message that reminds us all, that talent abounds everywhere and every child irrespective of their socio-economic class should have access to qualitative education and have opportunities to develop their talents and aspirations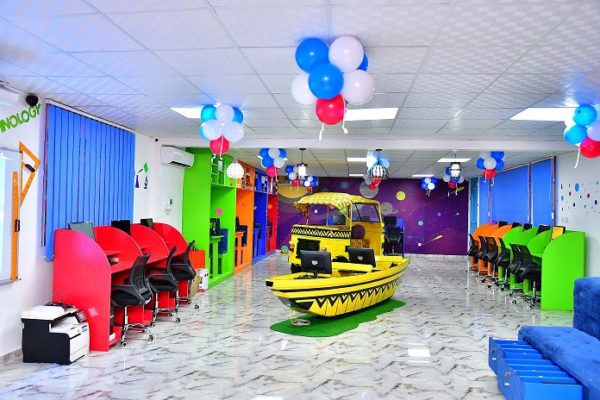 Otto Orondaam, the founder of Slum2School, an organization that has provided scholarships and various learning centers to over 1100 children from the Makoko community and is committed to providing access to quality education and psycho-social support for disadvantaged children in slums and remote communities spoke passionately about the achievement. He said "this is a very important project for Slum2School and our kids, our goal was to ensure that the standard was one of the best in any school across the country and around the world and we had to put together our most innovative design ideas, taking into consideration the realities of the community and its people". He lauded Interswitch for supporting and partnering with Slum2School to deliver this masterpiece and also the Lagos state education board and the ministry of education for creating an enabling environment for partnerships like this to be fostered. Orondaam added that "Working with thousands of children from this community over the past 6 years, we have seen some of the brightest minds you could imagine and we know that the facility will enhance learning for every child who engages with it not just from Makoko but across Lagos state."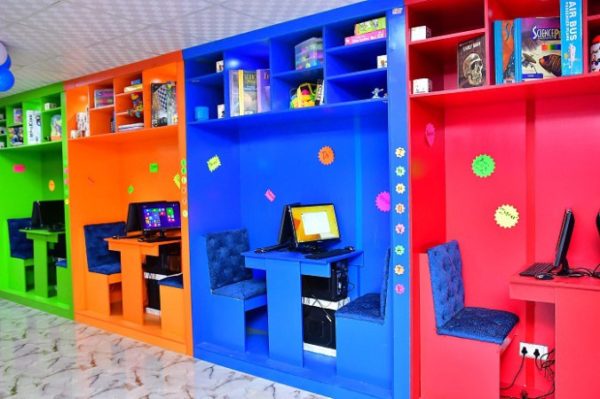 Speaking at the commissioning of the STEM and Innovation Lab, on Thursday, May 17th, In Makoko, the CEO/GMD, Interswitch Group, Mitchell Elegbe said "we are faced with a reality that requires us to take deliberate efforts to improve STEM education in Africa, if we are to solve the challenges that we face as a society. The development and transformation of any society today is largely dependent on a relevant skilled workforce and innovation, two factors that require strong STEM knowledge and application".
Mitchell further explained that "STEM help students learn things like critical thinking and problem solving, so they can be the next generation of leaders and innovators. And at Interswitch, we want everyone to have that opportunity. That is why we are rolling out initiatives at different levels in the country that support and promote STEM education in Africa, from the InterswitchSPAK national science competition, to working with Slum2School to build STEM and Innovation labs across Africa, that will ignite, increase, and reward interest in STEM education.
The Slum2School STEM and Innovation Lab powered by Interswitch is one of the newest tech hubs within the Yaba Tech ecosystem, but what makes it unique is that it is one of the first that focuses on developing children and also houses some of the most innovative designs.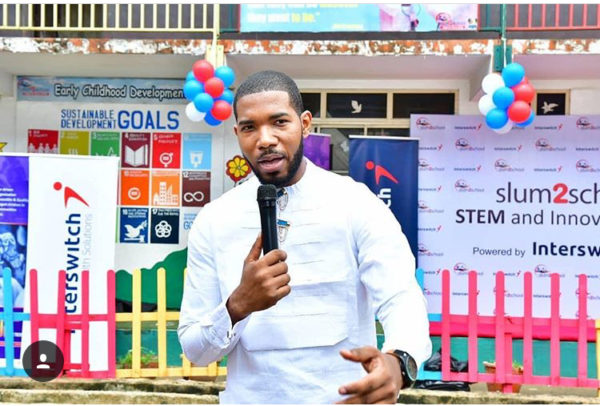 Children and youths between the ages of 6 and 24years will be beneficiaries of series of programs and tech courses from robotics, coding, animation, data analytics, visualization, artificial intelligence, computer hardware, research and exploring the world of artificial intelligence. The goal is to produce young children who will be innovators, tech entrepreneurs and social reformers.
We believe that with many more opportunities like this, children in Nigeria will be able to compete favorably across the world.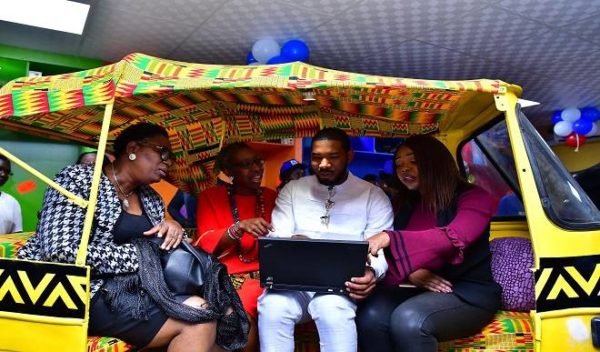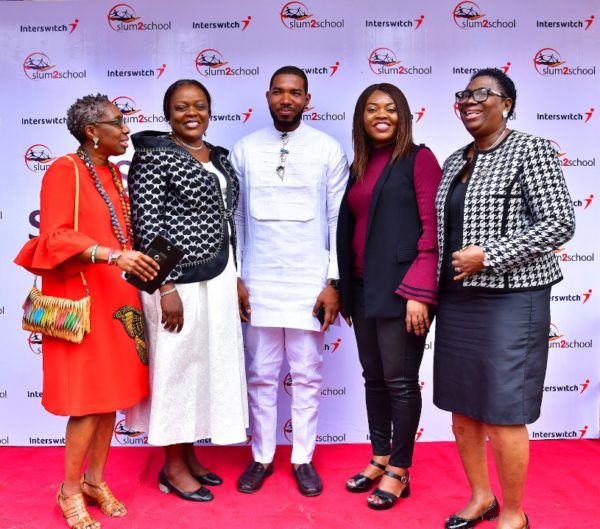 —————————————————————————————————————————————-
This content has been published for free as part of BellaNaija.com's commitment to youth, education, healthcare and community development as part of our corporate social responsibility programme