#WorldCup: 'Psychic' Cat predicts a Win for Nigeria in Match against Argentina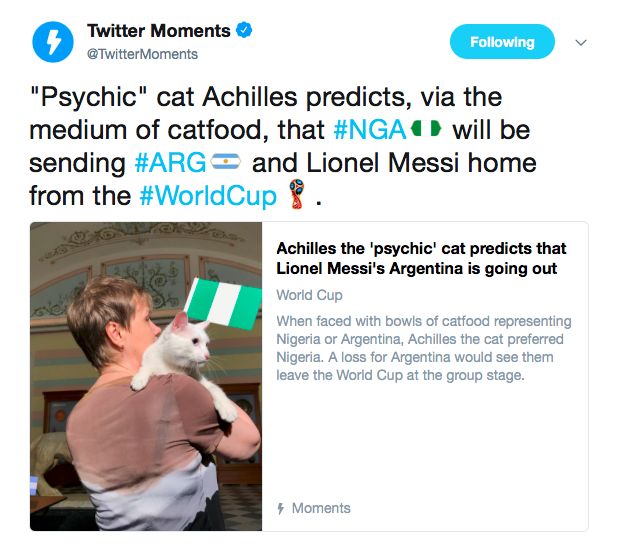 Currently trending on social media, a 'psychic' cat has predicted that Nigeria will win its World Cup qualifier match against Argentina today.
The match is a highly anticipated one as a loss can see either team dropping out of the World Cup series.
According to reports, the cat named Achilles made the prediction via the medium of cat food. When faced with bowls of catfood representing Nigeria or Argentina, Achilles the cat preferred Nigeria.
This marks Achilles' fifth match prediction. The first four predictions were correct.
Do you believe the prediction?