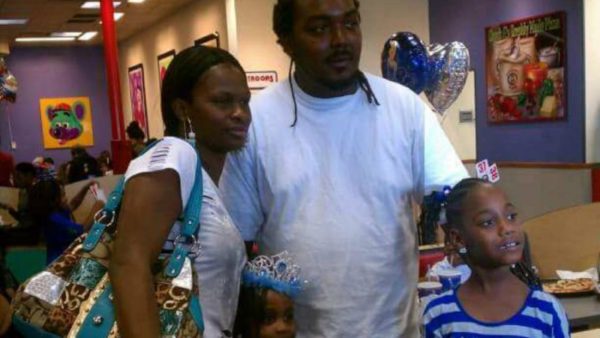 30-year-old father of 3 Gregory Vaughn Hill Jr was in 2014 shot in his home after the police received a noise complaint.
According to Vox, Hill had been playing some Drake in his garage, loudly, when a woman picking her child up from a nearby elementary school called the police to complain.
Officers had arrived at his home and knocked on the garage door.
Hill had reportedly raised the garage door then closed it after seeing it was the police. This prompted the police to shoot four times through the door, hitting Hill once in the head and twice in the abdomen, killing him.
Although officers claimed Hill was armed at the time of his shooting, the gun found on the scene was unloaded.
His mother, Viola Bryant, filed a lawsuit arguing that the police had violated Hill's constitutional rights. The lawsuit also asked the jury to determine if the family was owed damages and, if so, what amount.
$4 was the sum arrived at – $1 to his mother for funeral expenses and $1 to each child.
This was because the jury decided that Hill was responsible for his own death and was intoxicated as at the time of the shooting.
Hill's fiancee, Monique Davis, told the press: "It's heartbreaking. There are a lot of questions I want to ask."
I'm going to keep fighting until I get some justice. That's the only way I'm going to get peace.
Watch a video on the story below:
A jury found this man's life was worth $4. He was shot dead after police were called because he was listening to @Drake too loud. pic.twitter.com/1u7bMW0KtE

— AJ+ (@ajplus) July 21, 2018