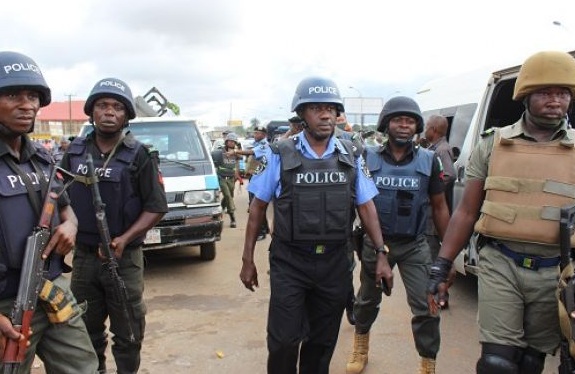 Police officers stationed in Maiduguri, Borno State, on Monday protested the non-payment of their allowances.
According to The Cable, the officers were deployed to the state to help fight insurgent group Boko Haram.
The officers are reportedly owed six months of allowances, and while protest, on Monday, shot into the air, causing panic.
The spokesperson of the Nigeria Police Force, Jimoh Moshood, explained that the non-payment of the allowances are a result of the delay of the signing into law of the budget.
He said the policemen have returned to their posts and since the budget has been approved, they will soon be paid.
Some police personnel on special duty; the ones drafted from other states to prevent crime because of the situation around Maiduguri went to the police headquarters in the state today to make inquiries about non-payment of their special duty allowances.

Not the officers engaged in war against Boko Haram. Those ones are being paid. Since we go the report, we assured them that now the budget has been signed and approved, their allowances will be approved.

The delay in passage of the budget caused the non-payment but since the budget has been approved, they will be paid. There is no protest. They have all returned to their duty post.