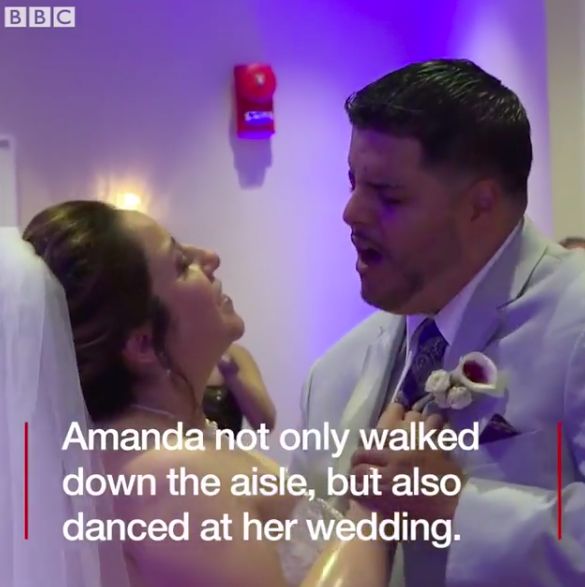 Amanda and Frank met at a restaurant in 2013 and started building a relationship together.
Sometime later, Amanda went into septic shock and was in coma for 2 months. She was told all her limbs had to be amputated to save her life.
When Frank proposed to her, she said she'd only marry him if she could walk down the aisle. She did, and not just that, she even danced at their wedding.
Watch the beautiful video below: