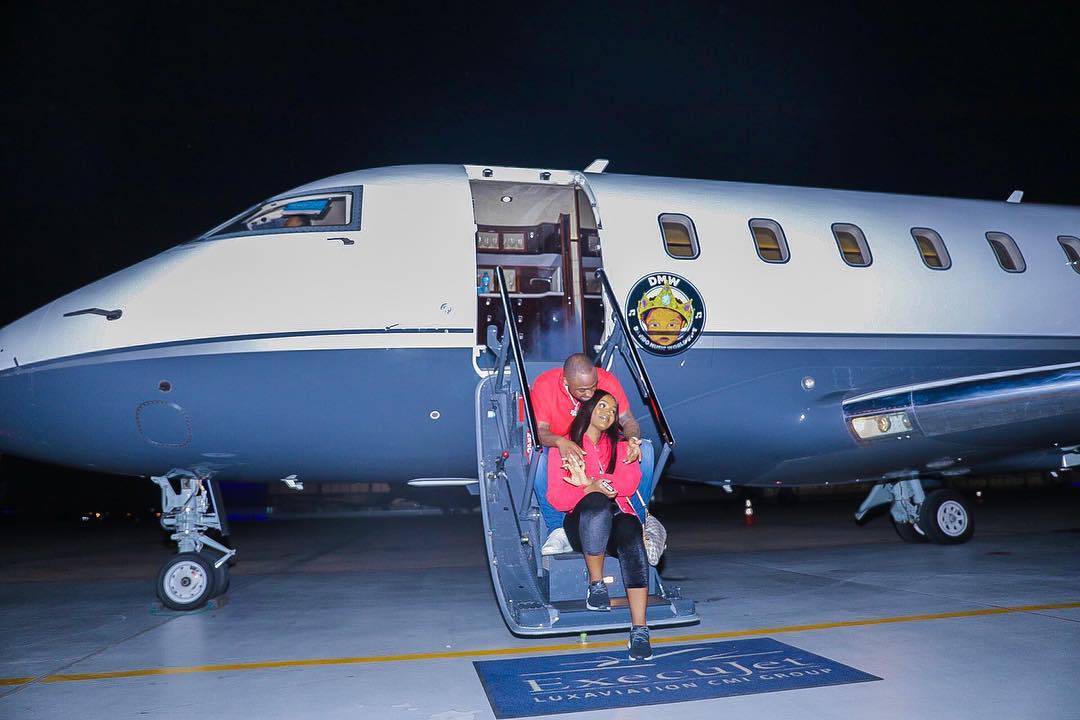 Davido has just announced that his private jet, which recently arrived the country, is making its first trip.
He posted the photo above and wrote:
Walk it Like I TALK IT 😇 !! First trip with my 🛩 with MY WOMAN !! Cotonou 🇧🇯 We on the way!! AIR OBO TOUCHDOWN!!