Kylie Jenner stars in Boyfriend Travis Scott's Music Video "Stop Trying to be God" | Watch
Reality TV star and beauty entrepreneur Kylie Jenner features in the new music video of her boyfriend Travis Scott.
The video is for his song "Stop Trying To Be God" and the mum of one features twice in the video – first near the beginning of the video, Travis is engulfed with flames and after the fire burns out, Kylie is seen holding him in her arms. She also features at the end of the video, still glowing in gold, while holding a baby lamb.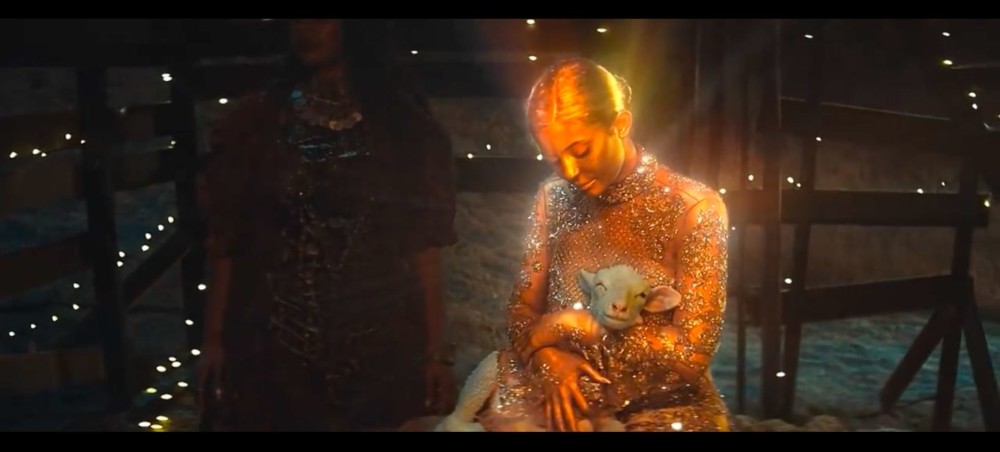 Watch below.