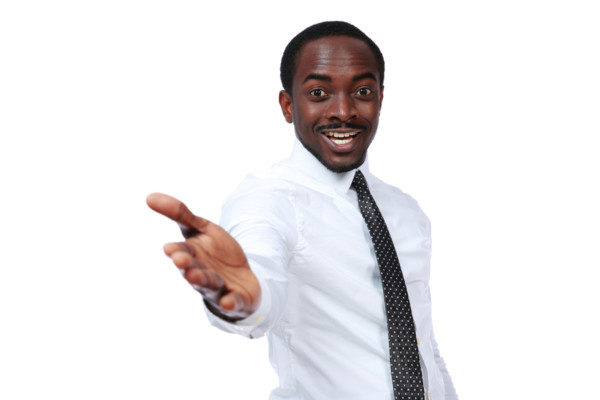 If at this moment you still haven't gotten your PVC, what have you been doing?
You might say, "I don't have a candidate yet" or, "Our votes don't count," and, to be fair, if you are looking for excuses to not register, you will find many.
But let me leave you with something Banky W shared at the just concluded TEDxLagos event:
Your vote is your voice. You don't give your voice away because you are not yet sure what to say.
I think that quote describes how important getting your PVC is, whether you have a candidate you like or not. As of today, you have just three (3) days left to go register for your PVC. So let's see just how easy it is to get your PVC.
1. Leaving Your Home Early
It is very important and you have to make a conscious effort to be up early to get to the registration centre closest to you. Early is relative, of course, but if you stay in densely populated areas like some places in Lagos, early can be as soon as 5:30 AM.
It's important but not necessary that you have a valid ID card with you. School ID, drivers' license, national identity card; all of them are valid. If you don't have any, that's fine. Nothing shele.
When you get to the centre, look out for a list of names for registration, make sure you get your name on that list or you won't be attended to. Also, if you can, make sure you go with a pen.
2. Look Out for the Registration Form
Now that you have gotten in, you will join another line to get the registration form. Make sure you fill in your details correctly, as this is the information that goes into your PVC. Do a double check if you have to.
3. Be Patient and Prepare for Capture
We all know Nigerians and queues have one kain relationship so be ready to join another one once you are done filling the registration form. This is where you will get your picture and fingerprints captured. This process should not take too long if there is more than one system available. You will be asked to crosscheck your details again, please do that.
That's it. Your temporary voter's card will be printed out and you can go ahead to laminate it. Easy!
Now, of course, if you stay in densely populated areas (again, like Lagos), you may end up spending hours on the queue. It's fine. It's a small sacrifice for your motherland.