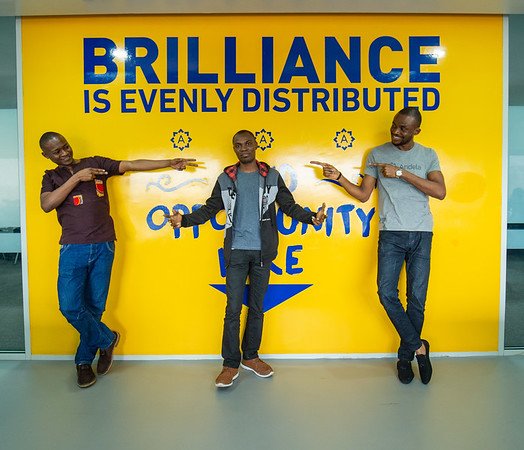 What keeps us going, amidst the challenges and obstacles of life, are the goals we've set for ourselves.
For Daniel Adekunle, his goal was to become a software developer, but his reality two years ago, was that he was a security guard at the Nigeria office of Andela (one of the best software development training institutions in the world).
Fast-forward to two years later, he's a software developer celebrated as a "goal getter" and "passionate" man.
@Ubong_UK shared his inspiring story on Twitter.
Meet Daniel Adekunle (middle) who used to work as a security guard at @Andela_Nigeria M-55 office two years ago. His dream of joining @Andela as a software developer came true. His story is inspirational. Human potential can be unlocked! 🚀 @JeremyJ @sasschristina @senisulyman pic.twitter.com/HHu7aJmdpz

— Ukemeobong! (@Obong_UK) August 24, 2018
Others who had worked with him had this to say about him:
I was privileged to attend the same Bootcamp with Him, He's a passionate guy 🔥🔥

— Oluwaseun (@Seunzone) August 25, 2018
Daniel is a great guy, he's a goal getter indeed

— Ayodeji Moronkeji (@DaveMKeji) August 25, 2018
Photo Credit: @Obong_UK