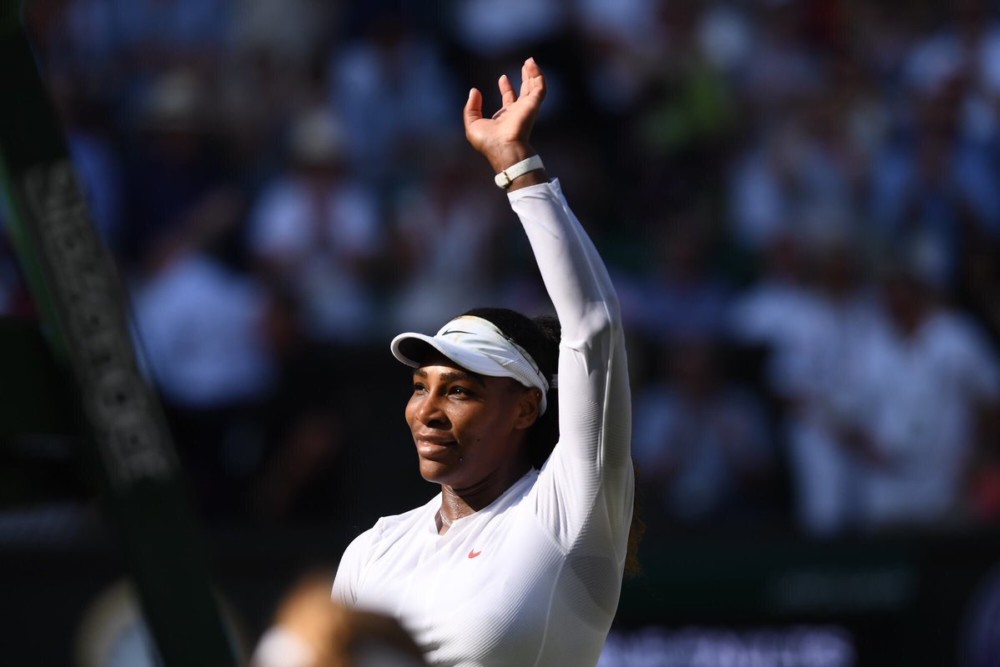 Even more controversy has followed Serena Williams' heated argument with the referee during her US Open final loss to Naomi Osaka.
Mark Knight, a cartoonist with Australian paper The Herald Sun, has gone viral for a cartoon of the 23-time Grand Slam winner which has been described as racist.
The cartoon features a big-lipped scatter-haired Serena stomping on her racket with Osaka curiously blond.
Several Twitter users, including celebrities J.K. Rowling and Kathy Griffin have condemned the cartoonist for his depiction of the tennis stars.
Check out some of the tweets:
Well done on reducing one of the greatest sportswomen alive to racist and sexist tropes and turning a second great sportswoman into a faceless prop. https://t.co/YOxVMuTXEC

— J.K. Rowling (@jk_rowling) September 10, 2018
My toon in today's @theheraldsun on #SerenaWilliams @usopen pic.twitter.com/didwtQg1R5

— Mark Knight (@Knightcartoons) September 10, 2018
This is Jim Crow-racist. He Sambo'd Serena Williams. I'm a bit surprised that @Knightcartoons didn't include a watermelon. For those unfamiliar with the history invoked here, read about the coon caricature. https://t.co/ffmrk76MRM

— Jamil Smith (@JamilSmith) September 10, 2018
this shit just actually made me so sad. black people can never show any emotion besides gratitude and grace because the moment we display anything else we're irrational, we're ghetto, thugs or depicted as wild apes; ie:

serena dont deserve to deal with this shit, no one does https://t.co/TUspFBGeBl

— The Artist Formerly Known As MeechOnMars (@DemetriusHarmon) September 10, 2018
This is racist on soooooo many levels. One, in the charicature of Serena. Two, whitewashing of Osaka, who is also black. Three, the largely apparent misunderstanding of what Serena is upset about, and equating it to just her losing. Just shut up dude https://t.co/2nEpTmgX8R

— large thot (@jakhei_) September 10, 2018
This "cartoon" from @Knightcartoons is a disgusting display of racism and sexism.

I would hope @theheraldsun takes immediate action to remove this type of garbage from their staff and issues an apology to Serena Williams.

Retweet if you agree. https://t.co/TERf1TCXWo

— TOᑭ ᖇOᑭE TᖇAViS (@TopRopeTravis) September 10, 2018