Stella Damasus makes Cinematic Comeback in new film "Between" | Watch Trailer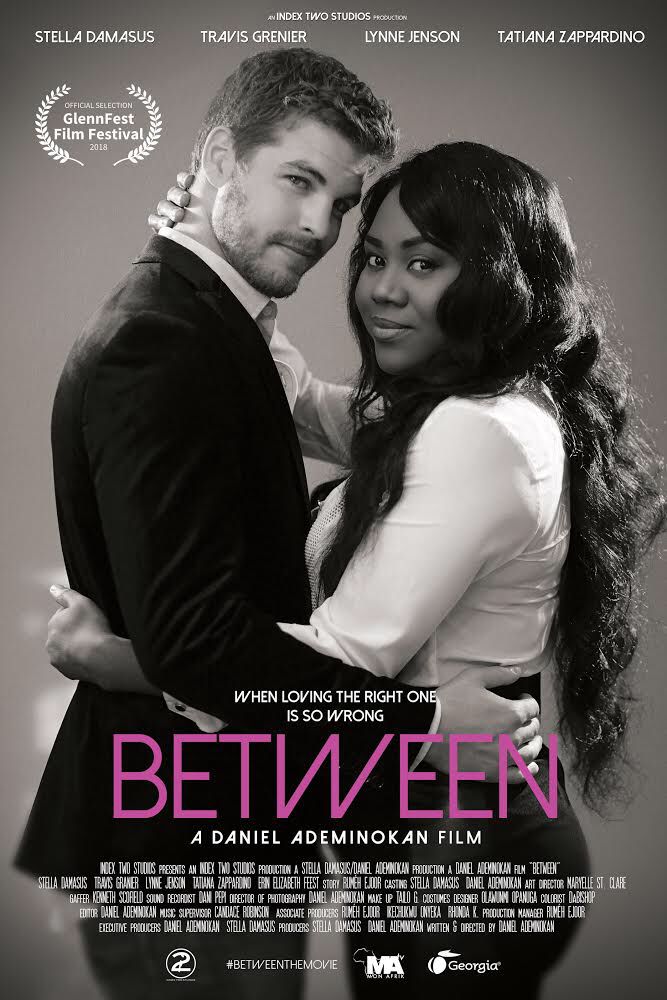 Nollywood star actress Stella Damascus makes a huge comeback to the big screens with new movie Between.
The new film which she co produces with her husband Daniel Ademinokan who is also credited as Director and Writer, will premiere on the 7th of October at the GlennFest Film Festival in Downey, California.
'Between' stars Travis Grenier, Lynne Jenson, Erin E. Feest and Tatiana Zappardino. 
Synopsis
Between is set in Atlanta, Georgia where Damasus plays the character of Chelsea Hollis, a very successful 36-year-old woman that has been married and divorced four times! She lives a double life as a white-collar worker by day and a party girl at night.
She helps people fix their relationships but she has totally given up on love. A strong feminist who believes women should take control over their destinies and be 100% in control of their emotions and the choice of who to sleep with and when to do it.
She meets Scott Hamilton and a one-night stand blossoms into a romantic relationship until she finds out that the man who is about to change her perspective on love, may just be much more than what she expected.
Watch Trailer: