Tamar Braxton opens up on Nigerian Boyfriend, reveals she was Molested as a Child | WATCH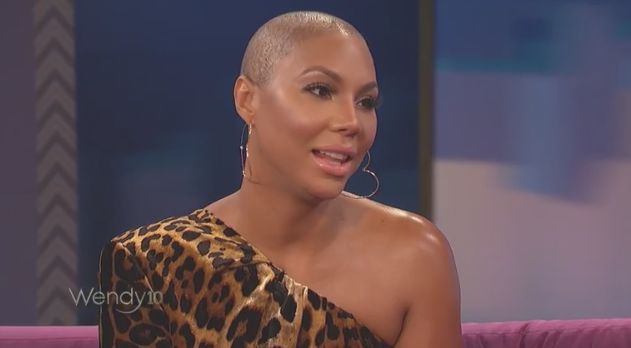 Tamar Braxton has found love again and interestingly, in the arms of a Nigerian brother! The songstress who ended her 9-year marriage with Vince Herbert nearly a year ago revealed to Wendy Williams that she's very much in love.
In the Thursday interview on The Wendy Williams show, Braxton opened up about her 3-month relationship with her Nigerian boo who Wendy revealed works in the wealth finance industry, wears his hair in locs and has an amazing body.
Braxton not only talked about her beau which she claims she met at a party, she also spoke candidly to Williams about being molested as a child.
The media personality did not reveal a lot about the incident and Wendy made no attempt to pry.
Tamar also talked about her relationship with her sisters, the drama about their reality show, revealed why she walked out of "Iyanla Fix My Life" and opens up about being molested when she was younger.
Watch video: