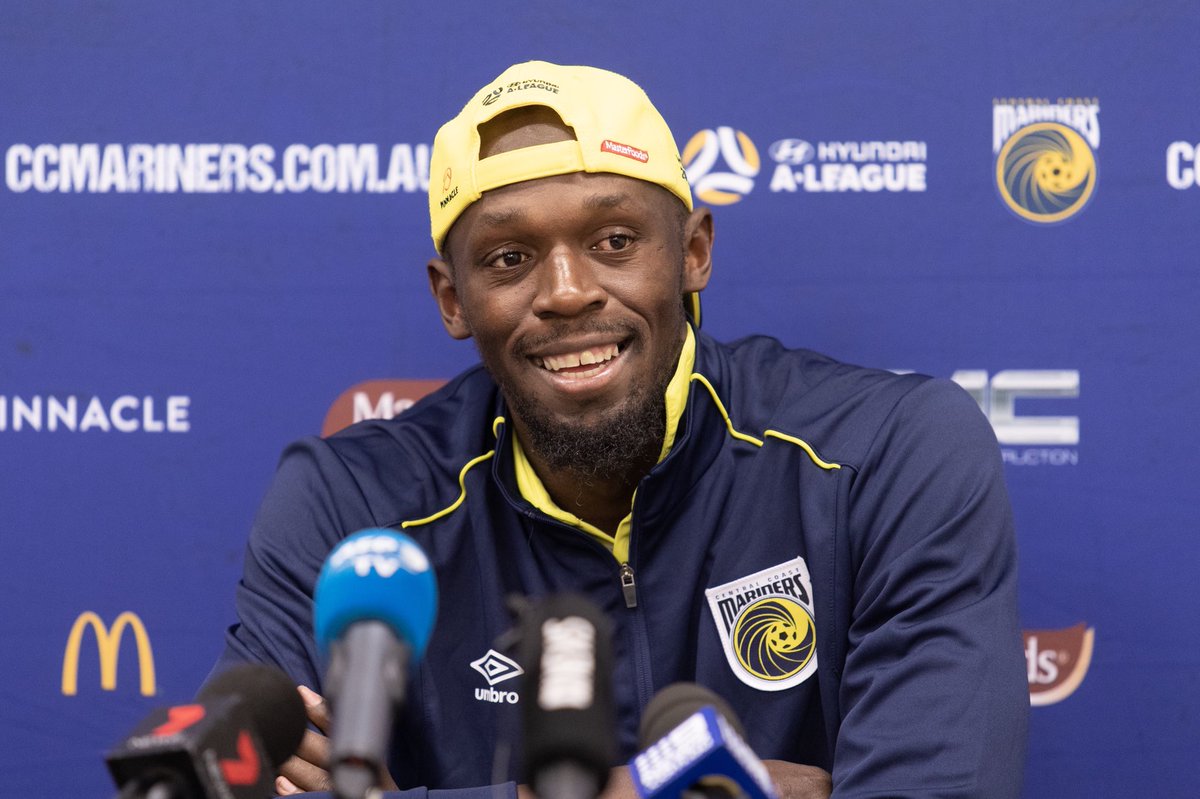 Olympic sprint champion Usain Bolt scored his first goal as a professional footballer, and then added another one in a Central Coast Mariners' trial match against Macarthur South West United on Friday.
He hopes will pave the way for a professional contract with the Mariners ahead of their 2018-19 A-League campaign.
"My first start and scoring two goals, it's a good feeling," Bolt told Fox Sports.
"I'm happy I could come here and show the world I'm improving. I'm keen to be a Mariner, to play my best and get into the team. The coach said to me, you'll get chances, you'll score some, you'll miss some, don't put your head down, keep your head up and try for the next one," he added.
Bolt played his first game for the Mariners last August when they played against an amateur select side.
Bolt has always been vocal about his desire to play football and he put in the work. His dreams are finally coming through and we're proud of him. Like he said on Instagram: "Dreams become Reality through hard work"
Watch the goals below:
Here it is, @usainbolt, the footballer, scores his maiden Mariners goal. What a moment! Don't think limits! ⚡️ #SWSvCCM #CCMFC 🎥@FOXFOOTBALL pic.twitter.com/X7zrqmrYCZ

— Central Coast Mariners (@CCMariners) October 12, 2018
BOLT HAS HIS BRACE! ⚡️

That's two goals tonight for @usainbolt!! What a moment in sport, don't think limits! #CCMFC 🎥 @FOXFOOTBALL pic.twitter.com/0NeIH9i49V

— Central Coast Mariners (@CCMariners) October 12, 2018
Watch his press conference after the game: