2018 ELOY Awards Nominees Wanni, Tubo, Nelly, Nonye & Lilly cover Exquisite Magazine's Latest Issue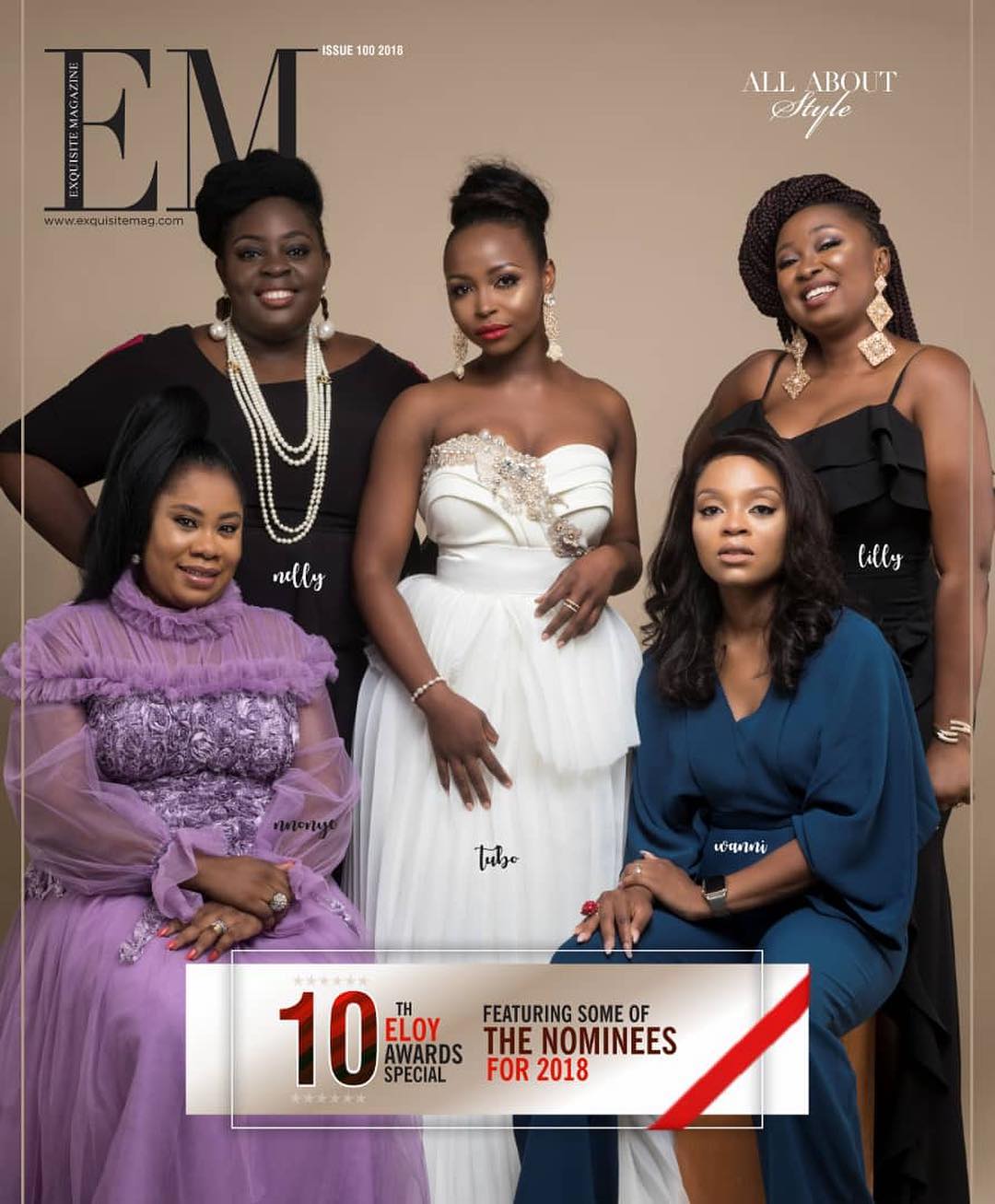 The 2018 ELOY Awards is just a few days away and will be the 10th edition of this award ceremony which celebrates women achievements in their various fields.
This year for Exquisite Magazine's latest issue, they have decided to use some of the 2018 nominees as cover divas to continue to show all women are worth celebrating. Introducing Nonye of Nonistics, Wanni of Wanni Fuga, Tubo of Tubo, Nelly of Naija Brand Chick and Lilly of Hustlersquare.
The aim is to continue to use the ELOY Awards to celebrate, inspire, empower, encourage and challenge women to be audacious and ambitious.