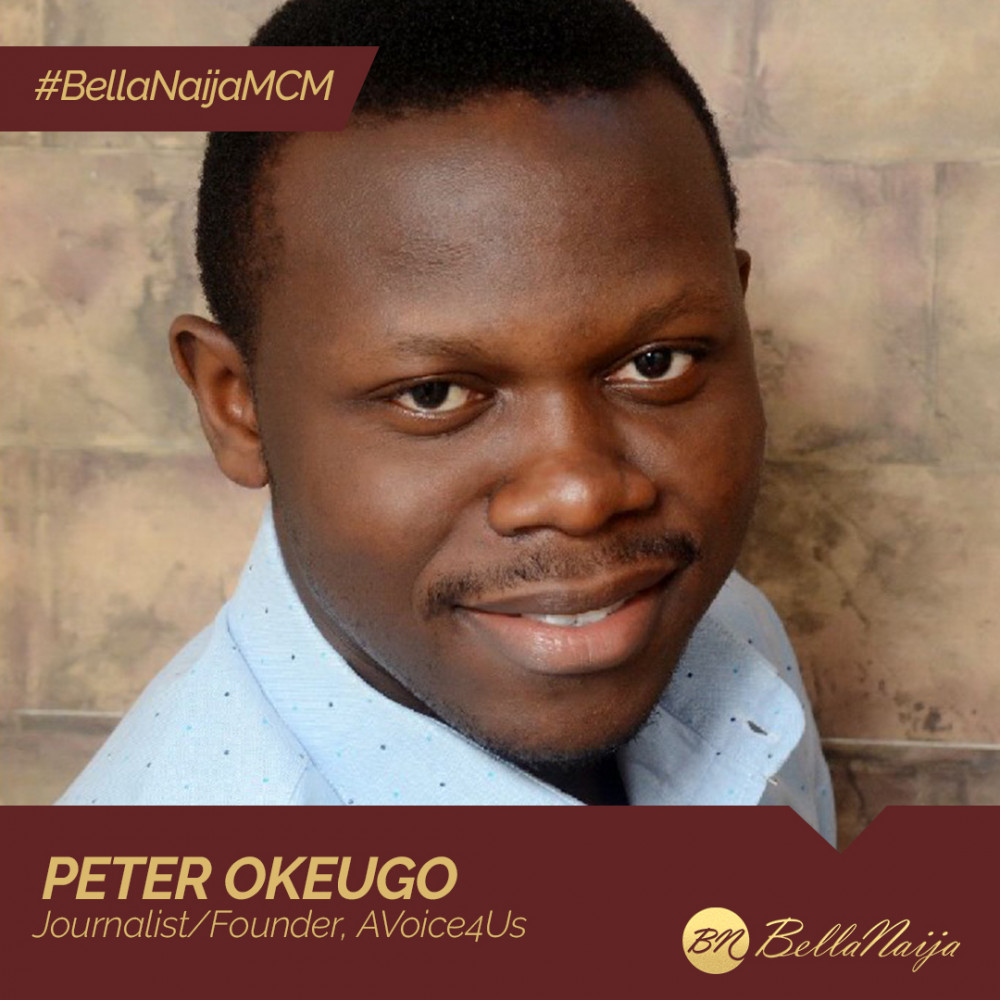 One of the challenges in the advocacy for social justice is that many of the stories rarely make it to mainstream media, or when they do, go unnoticed. Another challenge is that victims rarely get justice as they cannot afford legal services.
Our #BellaNaijaMCM this week Peter Okeugo, is a journalist and human rights activist who has devoted his life to advocating for social justice.
Peter, while working as a reporter, wrote three stories, campaigning for the release of three underage Christian girls who were abducted by the Bauchi Shari'ah Commission, forcefully converted to Islam, held against their will for several months, and arranged in marriage to older men.
His advocacy prompted the Inspector General of Police to act and the girls were released to their families.
Peter is the founder of AVoice4Us, a Mobile Journalism platform and an ecosystem of journalists, lawyers and civil society organisations to help in the fight for social justice.
It describes itself as "a civic media solution to social injustice and human rights violation in Nigeria."
In 2014, Peter represented Nigeria at the Nudge Global Leadership Challenge in Amsterdam.
In September 2017, he was selected by the UNESCO to develop objectives, strategies and action plans for greater involvement of the youth and social enterprises in biosphere reserves, globally, at the first ever 2017 MAB Youth Forum in Italy. 
Peter is a 2017 Associate Fellow of Civic Hive Nigeria; and Carrington Youth Fellowship Initiative of the US Consulate General, Lagos.
He is an Associate Fellow of the Royal Commonwealth Society, London, an alumnus of the Emerging Leaders' Program from the YALI Regional Leadership Center, Accra, and one of the 200 inaugural fellows of the Obama Foundation's Leaders: Africa program.
We celebrate Peter for being a voice for the voiceless and for his services to under-served communities and individuals.