"I love you very much" – Meghan Markle's dad Thomas wants his Daughter to Make Contact | WATCH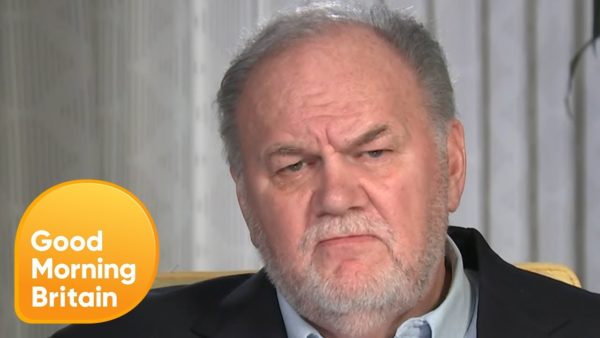 The Duchess of Sussex Meghan Markle's dad Thomas Markle is pleading with his daughter to make contact with him.
Markle was on "Good Morning Britain" with Piers Morgan and Susannah Reid, where he shared his disappointment in his daughter ghosting him.
I'm very disappointed by it.  I'm not sure why it's happening and I'm waiting, I'm reaching out.  I've been trying to reach out for several weeks.
Addressing his daughter directly, he said:
I love you very much. You're my daughter and I'd really like to hear from you.  Whatever differences we've had we should be able to work them out. We're family so please reach out to me.