Chidindu Mmadu-Okoli: 6 Reasons Nigerian Health & Wellness Brands Should Embrace the Digital World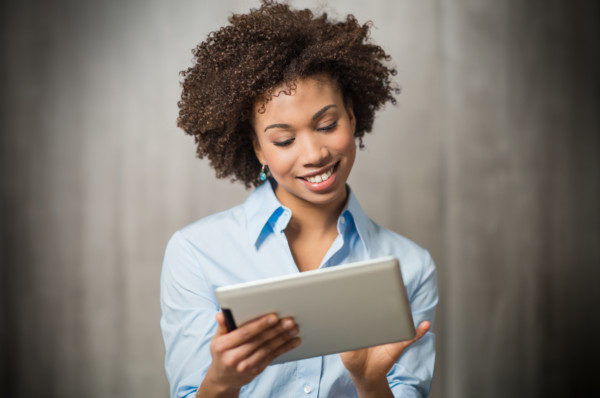 The digital era comes with lots of advantages, including connecting everyone across the world irrespective of their time zones. Although many professionals and brands in the Nigerian health and wellness industry are gradually embracing this, some are just allowing themselves to be strung along.
A few healthcare brands remain skeptical for the fear of breaking the rules of health advertising/marketing. They are so worried about keeping to the guidelines that they doubt the benefits of social media can accrue to them.
Irrespective of their fears, brands seeking to make the best of 2019 must go from living in digital denial to becoming digitally enhanced. Content marketing is a new way for businesses to get themselves out there without sounding salesy. It is a higher version of the traditional marketing that simply involves telling the brand's story in such a way that the audience or customers end up becoming a part of the brand.
Here's the good news: Do you know that you can actually practice and engage your patients and clients on these platforms without violating the ethical regulations of practice?
As a healthcare provider or wellness expert, all you need do is first define why your brand is on social media. Then find out why and how to build a healthy patient-provider (customer-centered) relationships through your social presence.
Here are a few reasons why you should engage on social media.
Connect, engage with patients/clients & get necessary feedback
Social media allows you to reach out to your patients and clients and to receive necessary feedback from them. For example, Facebook reviews by patients who have visited a health facility are ways to indicate whether patients are satisfied with your services or not. These indicators help you measure how good or bad your brand is in terms of meeting up with customer satisfaction.
For healthcare facilities that have websites, listening and asking questions online can help provide necessary answers from your patients. You can also create and publish educational content on your blog to address issues. User-generated content is a good way to not run out of content.
You can post frequently asked questions (FAQ) articles on your website. Social media allows you connect to your target audience and grow healthy relationships. There is a simple rule to building online or offline relationships: a friendly environment that allows for timely interactions is what healthcare brands need to build online influence for offline achievements.
Promote news & events
If your healthcare facility organizes events like seminars, outreaches, charity-drives and workshops, social media is a way to promote with little or no cost. Paid promotions allow you connect with a larger population of people who will be interested in what you have to share.
Substance without visibility can be frustrating.
Share health tips
You can use your social media profile to share trusted and legitimate health/wellness information. This is because patients, customers, stakeholders or social media users trust information from people of authority. Also, this will help users to do away from other pieces of fake information that fly around the internet.
Brands with meaningful blog content that are effectively promoted will tend to build more audience than those who keep waiting for patients in their offices.
People only deal with people who speak the language that they can understand.
Your practice reaches a wider audience
Imagine what happens when someone shares your work across other platforms simply because they find it educational, entertaining, or inspiring. Their friends on social media will see such posts and most will share, too, on their timeline for others to see. The cascade continues. What does this imply? It means that whoever sees such post from you will most likely want to engage with you. Engagement comes from liking, sharing and commenting. Brands can build their own online communities using meaningful social content.
Nothing can succeed without getting the right people's attention.
Connect with other health/wellness experts
Social platforms like LinkedIn allow you connect with like-minded professionals. These people will endorse whatever skills you have. Asides that, you can also connect with stakeholders who share the same vision as you do and would want to help you accomplish them.
Social platforms are best for consulting with senior professionals who are interested in the issues you are passionate about.
"Instead of better glasses, your network gives you better eyes." -Ronald Burt
Share testimonials (patient/client success stories)
There is no better way to bring confidence to your potential clients than patients anecdotes and client testimonials. Nothing makes a brand build more influence or authority than one satisfied and happy customer. It gives credibility to your brand. However, you must remember not to share anyone's story without seeking their full consent. If they offer to willingly share, make sure that you share only that which is relevant to your target audience. Giving out sensitive information just to prove your credibility may make your brand lose the trust of potential clients. With success stories, you illustrate your capabilities to carefully carry on a task or procedure from its starting point to its completion.
A testimonial says: "I had this crisis; this brand brought me victory."
Conclusively, these are just a few of the many benefits health and wellness experts/brands will enjoy by engaging actively on social media. Providers and experts should keep in mind that social media is the new campfire where people gather to read stories. What stories are they reading about you and your brand?