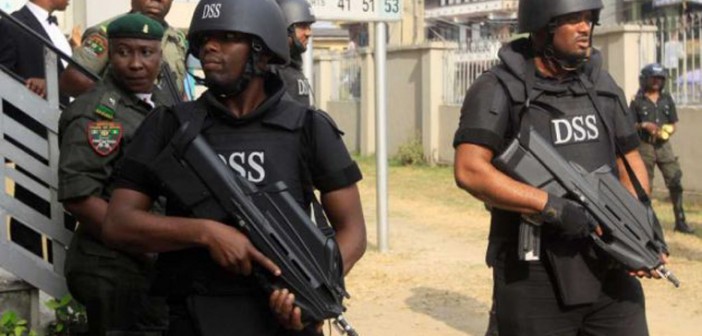 The Federal Government, together with the Department of State Services (DSS) and the Nigeria Police Force (NPF) have launched an investigation into an alleged abuse of students of the Abuja School for the Deaf in Kuje.
According to The Nation, panic had ensued in the school after suspected ritualists invaded it and abducted and molested some pupils.
Parents of the students reportedly raised alarm three weeks ago after noticing "some ugly developments" in their children.
DSS operatives have been said to have been embedded in the school to verify the claim of alleged molestation of the pupils.
Permanent Secretary, Federal Ministry of Education, Sonny Echono, said that an investigation was launched into the allegations.
We have done full investigation, involved the DSS and did surveillance for ten days.

We embedded DSS operatives among the staff claiming they were posted there just to be watching day and night in the school to try and find out if anything unusual is going on.

I called 64 different parents to find out if there had been any case, even of a child dying in the school not to talk about missing. There was no such case.

We did 40 examinations today physically with their parents, covered no such single case out of the 40 that we did today. Medical doctors and gynecologists, did the test today and not a single case have been found.

We are going to address a press conference when we finish.
A statement issued by the Assistant Director (Information), FCT Secretariat, Anthony Ogunleye said:
The attention of the Education Secretariat has been drawn to the alleged abuse of a pupil of the Abuja School for the Deaf Kuje as broadcast by an Abuja based radio station.

The Secretary for Education is deeply concerned by the very serious allegations especially since the well-being of a minor is concerned.

While the highly emotional broadcast has prompted an investigation by the Nigerian Police, the Secretary for Education has also ordered an internal investigation into the matter.

WWhile we await the result of the investigation by the law enforcement agencies we want to assure all parents and guardians that their children and wards are quite safe in our custody.

We therefore enjoin them to remain calm and all enquiries can be sent to either the Secretary for Education or the Chairman, FCT Universal Basic Education Board.