Jennifer Nagu: 7 Tips For Getting the Cheapest Flight Tickets this Year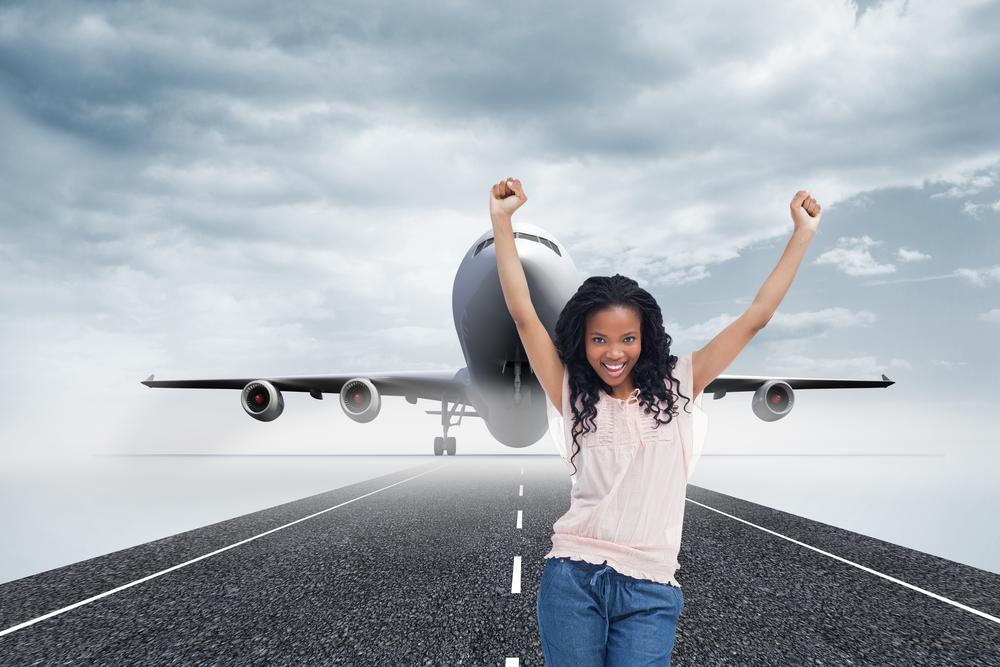 Everyone loves a good flight deal, and when it comes to getting cheap air fares, most people go the extra mile to lock in the best deals. The entire cost of your trip is majorly dependent on the cost of your flight ticket, so it is important that you learn tricks to help maximize your savings.
Bagging a great flight deal is highly dependent on factors such as your time of booking, comparing various travel agencies for best prices, booking transition flights, or the utilizing airline discounts. Going into 2019, the International Air Transport Association has predicted a rise in passenger volume to 4.59 billion (up from 4.34 billion in 2018). This means that there will be a high level of competition between airlines looking to service as many passengers as possible.
African carriers like Ethiopian Airlines already provide lots of discounted flights and may not require a rigorous search to plug in. Arik Air in Nigeria recently employed the Fly to Vote promo to encourage a mass involvement in the ongoing Nigerian elections. Regional tickets prices saw a massive reduction at all levels.
Today, through research and talking with travel experts, I will be outlining the tricks to consider for getting affordable tickets to any part of the world.
Book early but not too early
It is important to book your flight tickets early enough to secure a good price. It's also important that you don't buy too early as well. Ideally, booking within 4 to 12 weeks of your travel date will provide the best price options. For instance, if your travel date is for July, booking your flight by latest May will be most suitable.
Time of flight
Quite often, early morning and late night local flights are the cheapest. Imagine you have a 5 AM flight out of Lagos. This is usually a less favorable time for so many but essentially the best time to nab a deal. There may be fewer ticket bookings and this will force the prices down. It important to visit airline websites to select times that will guarantee cheaper fares.
Off season/midweek flights
To secure flight deals, it is important to select days that are not within the festive seasons. All flights within weekdays, that is, between Monday and Wednesdays, come relatively cheaper than weekends. This is because popular traveler behavior indicates a habit of traveling during weekends. Also consider booking your tickets from the 13th of the month. This is because people are driven to purchase tickets as soon as they receive salaries and allowances, and this consequently causes a price hike.
Do your bookings in the midnight or early hours of the day
1 AM on Wednesdays according to research is a good time to book, because airlines usually reduce their fares on Sunday/Mondays (depending on the airline) and buyers are given 24 hours to pay up or lose the seat. Usually seats that have not been paid for come rushing back Wednesday mornings and these are good times to buy.
Watch out for airline promos
Airlines give promos all the time and watching out for seasons and days for promos could be useful. A great example is the Arik Air Fly to Vote promo unveiled to encourage travelers who may need to go vote in various destinations around the country. Ethiopian Airlines also offers various discounted tickets to many global destinations regularly.
Select connecting flights
Direct flights are generally more convenient for everyone, so this makes them relatively more expensive. To get a price reduction on your flight ticket, consider booking connecting flights. The amount of stops will determine the price. For instance, booking a flight from Lagos to London with two stops will be cheaper than a direct flight to London any day.
Compare various travel search engines
Search engines such as Sky Scanner, Fare Compare, or Travel Start will afford you the opportunity to search flight routes and compare prices across various destinations. All you have to do is key in your flight route, indicate if you intend to do a round or return trip, and enter the relevant dates. The prices of different airlines will surface and you will be free to select the best possible. Lesser known search engines are my favorites. Take Travel Start as an example: when you do a flight search, you are given a comprehensive list of the flight prices around the dates that you selected. The search portal highlights information chronologically from the cheapest to most expensive flights. It helps you to monitor price trend and you are able to predict the days flight prices may go up and vice versa