Would You like a Free Plot of Land From Pennek Properties? Check Out This Amazing Deal!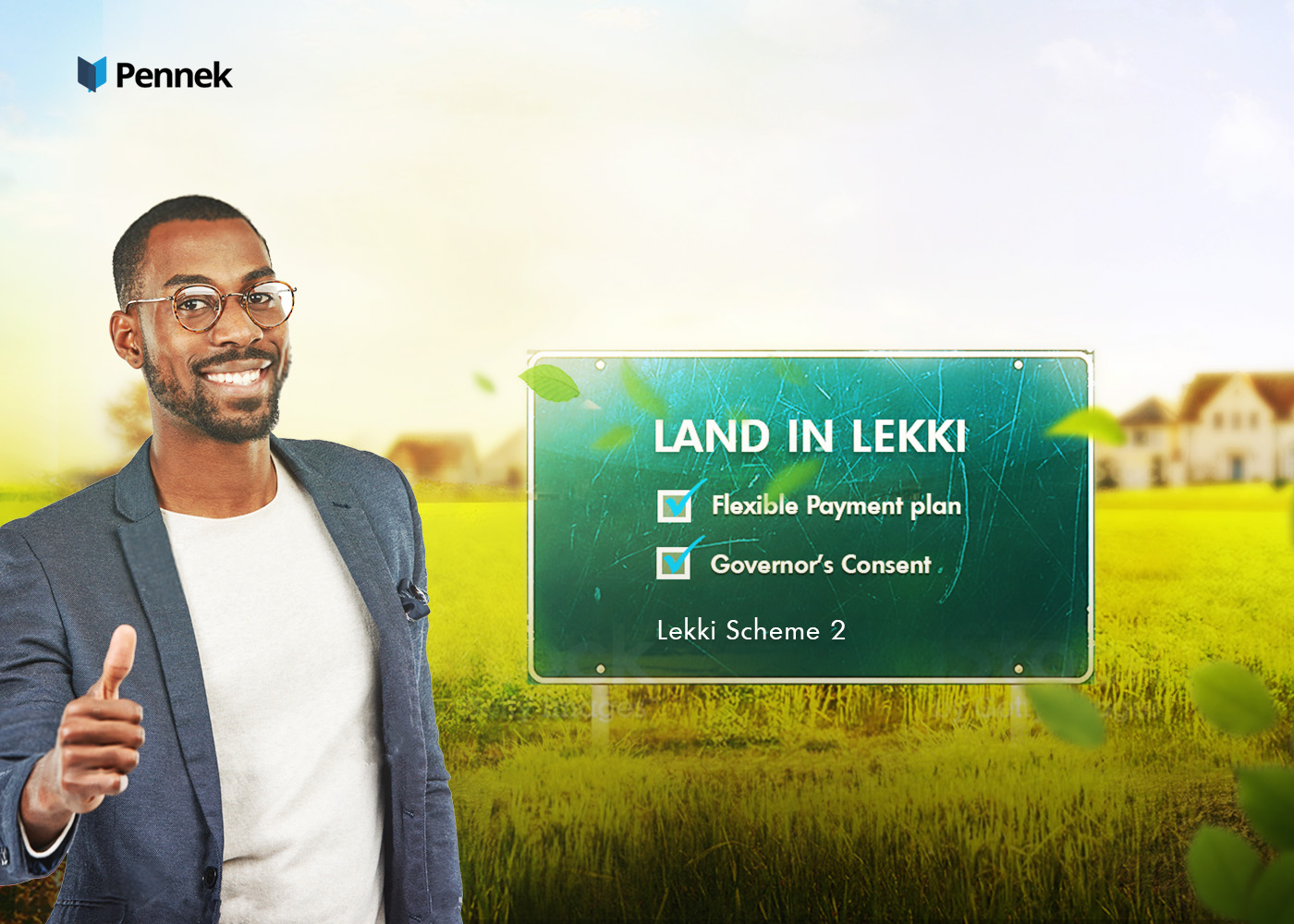 Would you like to get a plot of land in Lekki without paying a dime for it? Of course! Who no like beta thing?
Pennek Properties is offering a great deal to aspiring landowners in its serviced residential property – 'The Estate', strategically located off Abraham Adesanya roundabout, about 8 minutes drive from Chevron.
The 72 acres of dry tableland is sold in plots of 500sqm and comes with a good title of a Governor's Consent at only N3 million in downpayment. With a flexible plan that allows you to spread the balance across six months to a year, owning a prime property can be a reality today. The Estate also provides 24 hours power supply, round-the-clock CCTV surveillance, well-paved drainages, non-stop portable water, access to modern-day social amenities, and open space for an outdoor family fun time.
To sweeten the deal, Pennek is giving away a plot of Land for free in their Pen Garden Estate when you complete the payment for a plot of land at The Estate. You don't want to miss this deal.
If you consider an affordable luxury, ease of purchase, security, and the availability of legal documents, important to your desire to own a property, then 'The Estate' from Pennek Properties is the place for you. Plus, there's an extra free plot of land in the mix. For more information and to get started, click this link to get to their website or call 0700 1000 000. Don't let others beat you to this amazing offer!
Pennek Nigeria Limited is a real estate investment firm that specializes in the procurement and offering of choice plots of land in areas proven to yield the highest returns on investment (ROI) in the rapidly-developing Lekki and Ibeju-Lekki axis of Lagos State.
Terms & Conditions Apply
____________________________________________________________________
Sponsored Content