Sir Dee got more Bet9ja Coins while Esther was robbed of Hers on #BBNaija Day 27
Different Shades of Pepper Dem Partygoers
The Pepper Dem gang had an interesting moment gyrating to DJ Kaywise's mixes at the Saturday Night Party.
As always, the Pepper Dem gang did not fail to entertain us with their spicy dance steps at tonight's Party. Though we could spot a vacuum left by Tuoyo's absence, some of them still gave their best on the dance floor. Here are the different kinds of Housemates who rocked the jam.
The Couple's Moment
Normally, Esther has always avoided any intimate contact between her and Nelson, but not at the Party. Trust our man, he didn't fail to rock the 'bend down low' moment with his boo. Even while other Housemates were screaming out of excitement, Nelson did not budge a bit, as he was busy having fun.
For the Icey, this was not the kind of Party we had expected, each of them seemed unprepared with their dancing on a low key. Except for Mercy's whisper in Ike's ear, we really did not see much of the Saturday Party spirit in these two.
Rather than being with her man, Khafi would rather seek solace in the girls' company, maybe she felt Gedoni was not a party freak like the others. Anyway, she was as electric as DJ Kaywise's music the moment she got in the mood.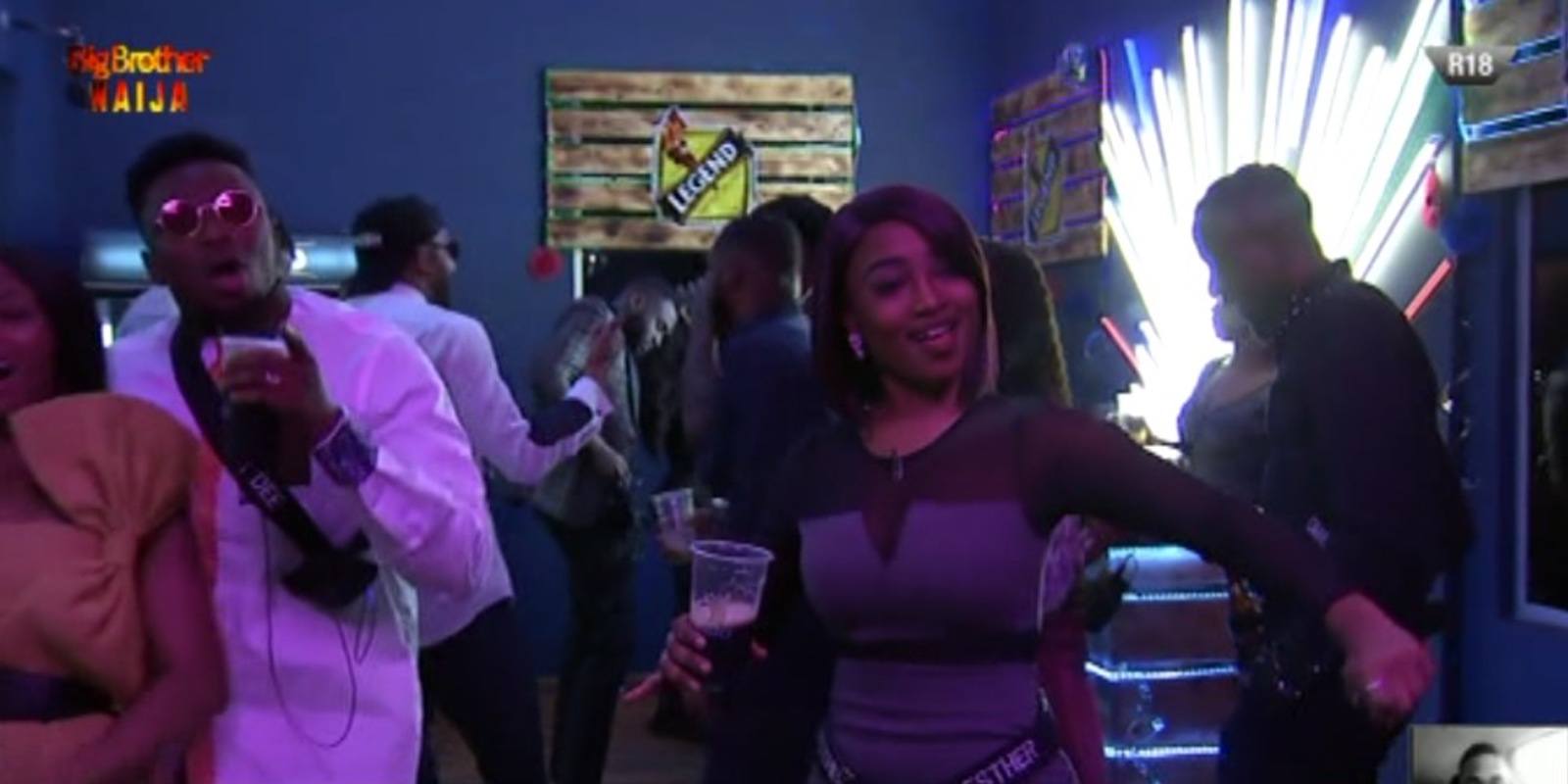 The On and Off
Since their first Saturday Night Party, the Housemates have given us enough reasons to label them based on their reactions on the floor. We know the showstoppers as much as we see the energetic and the song hummers. But tonight, another set of the Pepper Dem Party goers was unveiled – the spontaneous dancers. On this list was Jeff, Mike and Nelson who when they heard a familiar song automatically danced and stopped abruptly humming the songs. In a unique way, these two were a delight to watch.
The Hummers
For this set of people, the lyrics seemed more important than the dance. They would rather sing along than expend their energy on some dance steps they were probably not comfortable with. While others danced, they were busy following the lyrics, like they were doing their own version of the songs. Top on this list was Nelson. Tacha also fell into this category.
Aside all the fun we get served on the daily, the Pepper Dem gang's Saturday Night Party is one moment nobody wants to miss. Though they were all up for Eviction, they still did not hold back as they gyrated on the dance floor. We really can't wait for the next one.
More Missing Coins
While Sir Dee smiled to the bank with more Bet9ja Coins, Esther was robbed of hers.
After the Bet9ja Arena Games, Esther returned to the House to find out that her 380 Bet9ja Coins had developed wings in Biggie's House.
What Followed
As is the tradition of the Pepper Dem Gang, Jeff and Frodd wanted to call for a meeting. However, Esther called them to order and told them not to stress about it. She believed that talking about the missing Coins won't make them return to her. When Frodd told her she was being difficult about the matter, she maintained that she was only being realistic. Do we blame her? Recall how Omashola ranted and raved about his stolen Bet9ja Coins? News flash- they stayed missing.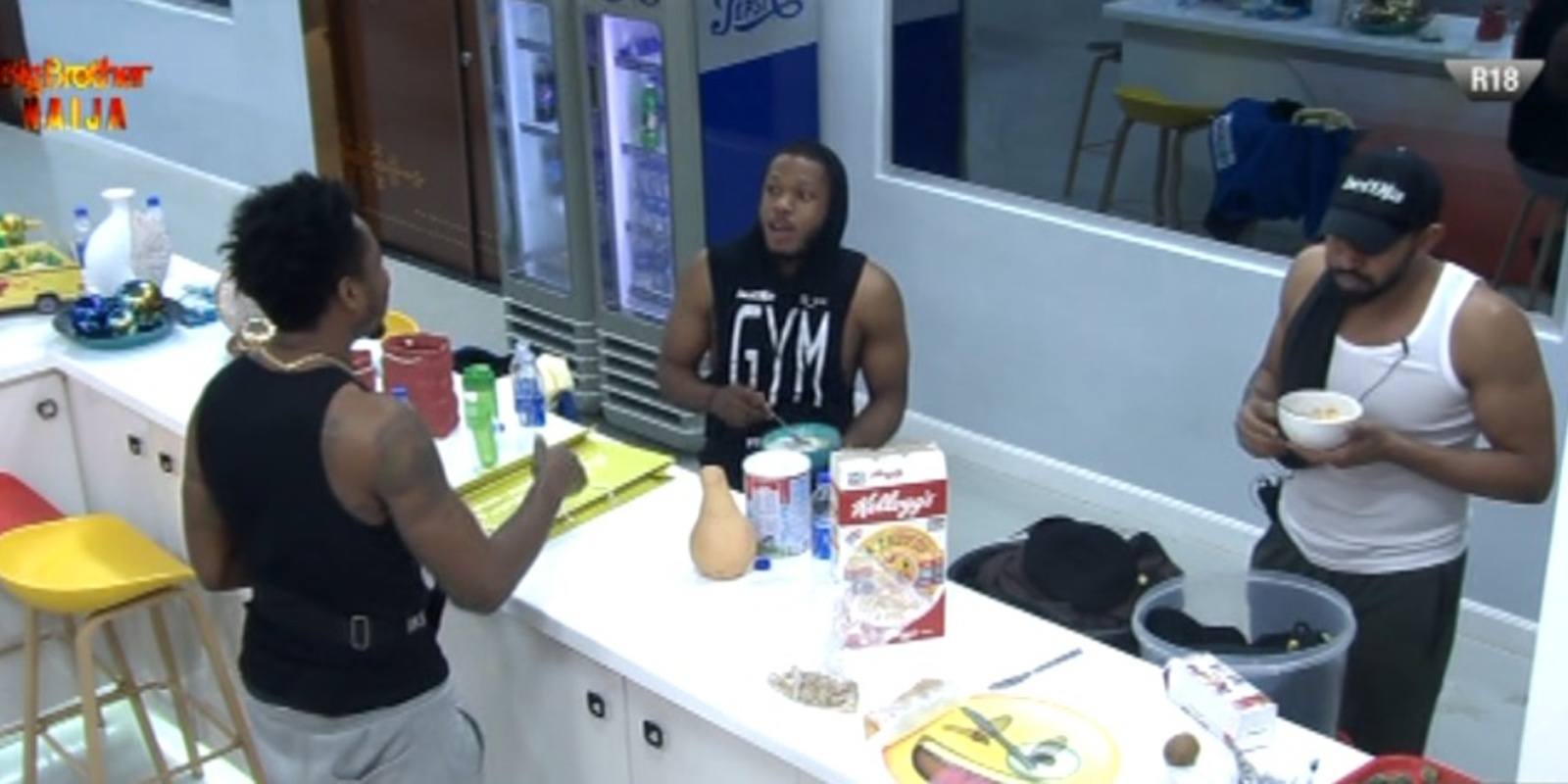 An Icey Business
When something like this happens in the House, there are some people that are suspects. In this case, we beam the searchlight on Mercy and Ike- A.K.A Icey.
From the moment Esther announced that her Coins were missing, the Pepper Dem Bonnie and Clyde started to give off some vibes. First, was when Mercy warned Ike to mind his business and not make any input in the discussion going on. To drive home her point, she reminded him of the Strike he got on Omashola's Coins issue. While this may seem like she's looking out for her boo, we can't shake off the whisperings the pair had in the closet and later in the bedroom about finding a safe place for the Coins or returning them to the owner. What are these two hiding?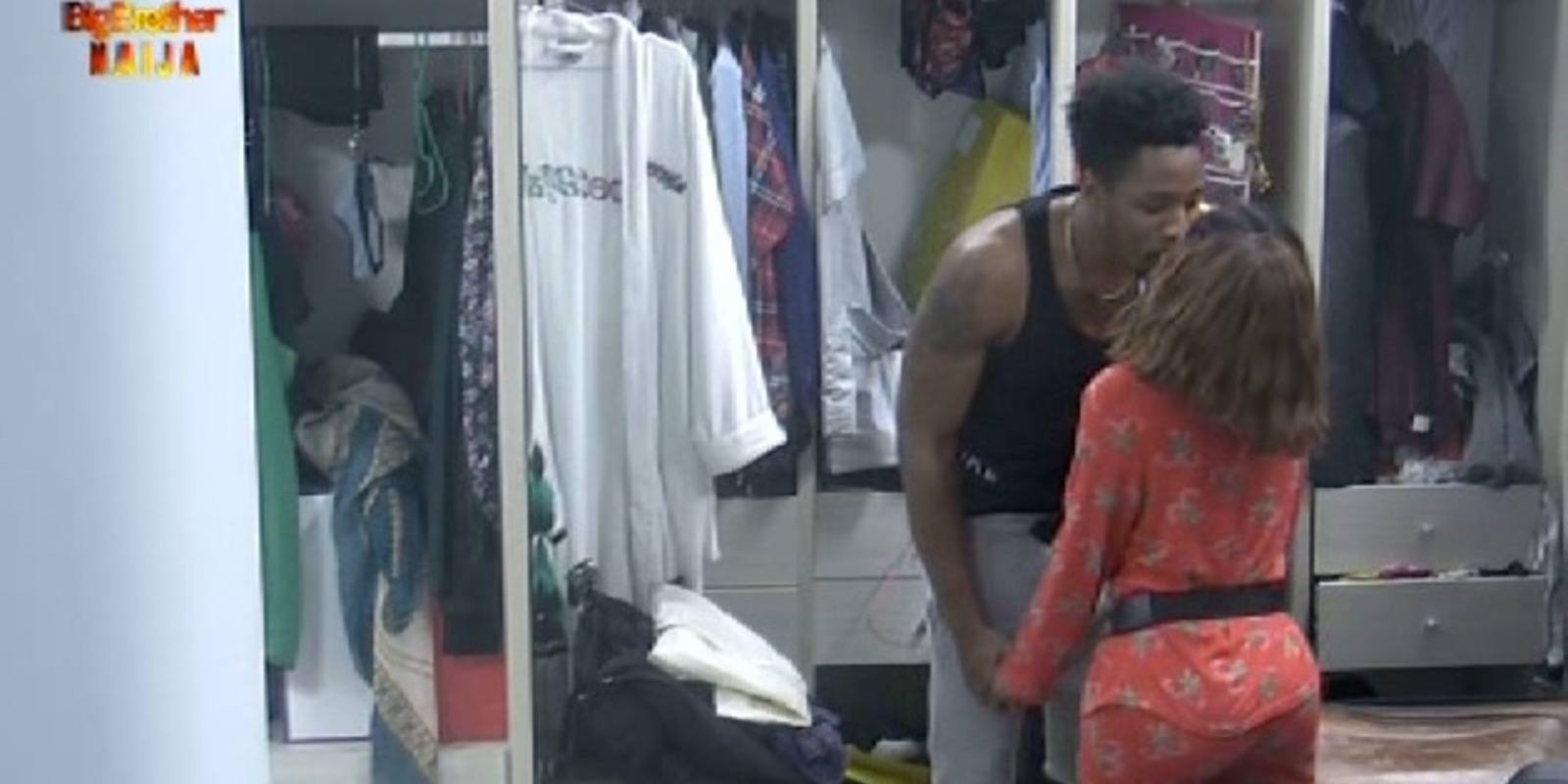 Too Little Too Late
No matter how much she tried to keep a cool demeanour, Esther was angry with herself. In her chat with Nelson, she said "I am pissed off at myself. I felt I should have kept it carefully." Nelson on his part tried to console her by promising to give her 100 Bet9ja Coins. Someone, please take note so we can remind Nelson when he doesn't follow through with his promise.
The streets are not safe in Biggie's House. How many times will the Housemates lose their Coins before they realise it's a game and not a family reunion?
Eviction Privilege and The Finalists
Get to know who the Housemates believe the top five will be and why everyone would Evict Frodd with immediate effect.
Earlier today, we watched the Housemates tell it all in their Diary Sessions.
Out With The Old
When asked on their thoughts on the arrival of the fake Evicted Housemates – Seyi and Tacha, the Housemates seemed to think both Housemates came with a strategy. While some said they came into the House with switched roles, others were of the opinion that Seyi and Tacha came back into the game with new scripts.
Evidently, Tacha has been a bit more welcoming than she was before the fake Eviction which has caused raised eyebrows amongst other members of the Pepper Dem gang.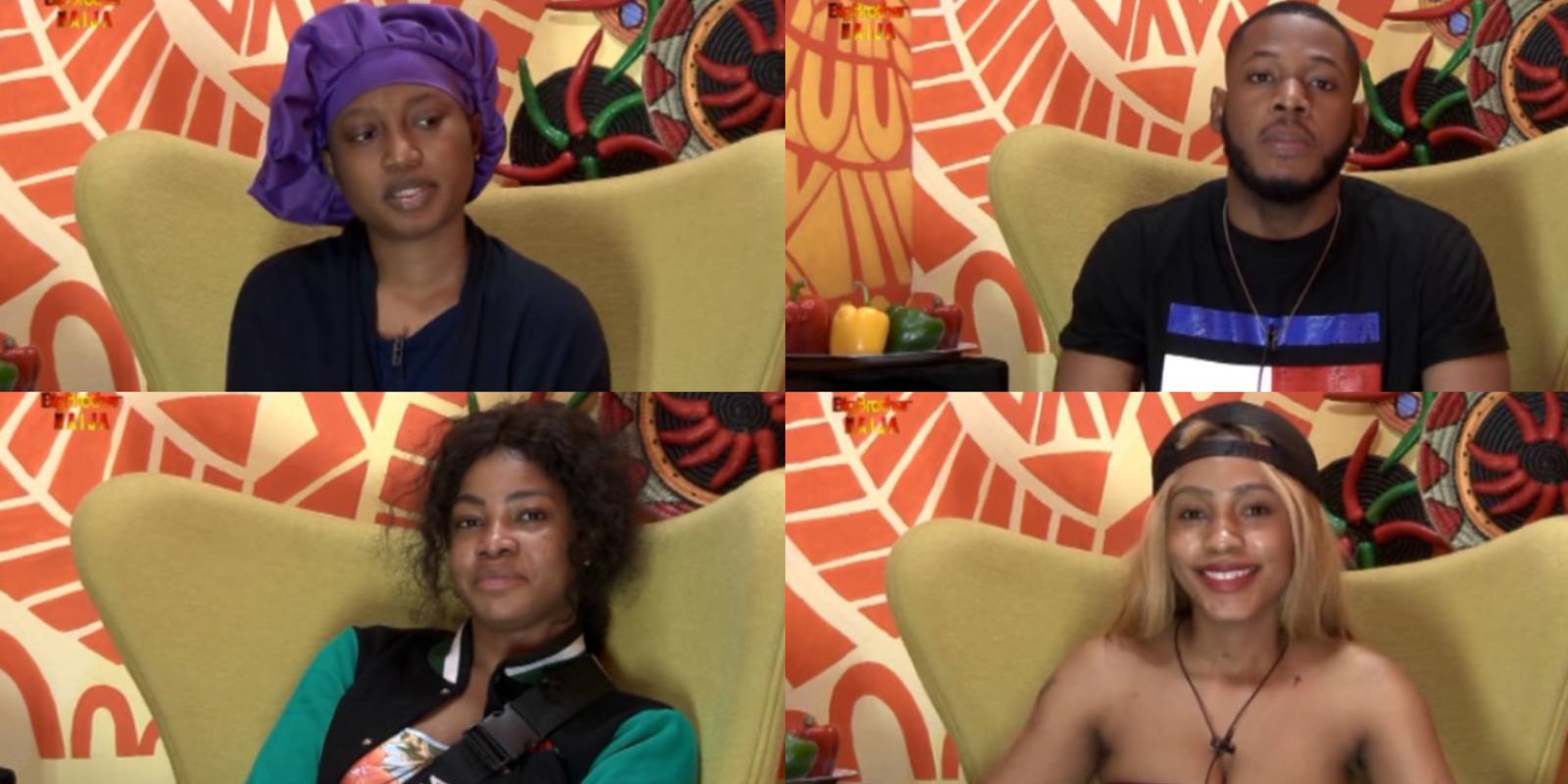 The Eviction Privilege
If given a special power that allows them Nominate one Housemate for an immediate Eviction, majority of the Housemates had one song on their lips – Frodd. We are not sure what caused the unison in their answers but we can't wait to see what Eviction night holds for the Pepper Dem gang.
The Top 5 Finalists
Would you believe if we said Khafi didn't make Gedoni's top 5 finalists list? Well, thankfully, her name didn't come up when he was asked to Nominate a Housemate for immediate Eviction. Quite an irony seeing the way Khafi chorused Gedoni's name when asked the same question.
The common names in this list were – Mike, Ike, Tacha, Mercy…
Possible Revenge?
When you look at what has happened so far between the two, you would naturally expect Frodd to get back at Esther. Not even after our man was assured revenge by the master planner gangster, Ike. Though we wanted to see how he would go about it, we never expected it to be at the Diary Session. He couldn't even wait for Biggie to finish before Frodd mentioned Esther as his choice if he had the power to send a Housemate home. Could this be the revenge we anticipated?
A Merciful Mercy?
Mercy, who has been a little reserved around Tacha since her return, surprised us with her pick in the Diary Room. Biggie asked the Housemates to choose anyone they would want Evicted if they had the privilege to decide that. Mercy did not only choose Tacha, but also called her a good person. Well, with the way almost all the Housemates have been talking about Tacha's change of attitude since her return, we might want to overlook this gesture as a strategy.
The Pepper Dem gang are coming up with a new vibe that catches us off guard as to what their next moves will be. Thanks to the Diary Session, we would never have imagined Gedoni's omission of Khafi's name in his top finalists.