Turns out a couple of the Pepper Dem gang are actually kids at heart as they reminisced about their favourite childhood cartoons in bed this morning. A chatty conversation that had Mike, Frodd, Ike and Seyi contributing enthusiastically went on for close to an hour with Avala joining the discussion.
It was a morning like any other, but this time, the voices of the Housemates could be heard chatting animatedly about their favourite cartoons growing up. Frodd and Seyi were extra chirpy reeling out names of 90s cartoons they spent most of their time watching as kids.
A popular favourite among the Housemates was 'Tom and Jerry' as they all let out a hearty cheer when the cartoon was mentioned. Another favourite was 'The Lion King,' with Avala admitting it made her cry. While still chatting about it, Frodd revealed his favourite character was Scar. "Of course, you will like the villain," Avala chipped in.
In a moment of self-awareness, Frodd realized how old he was when he mentioned an old cartoon he loved and none of the Housemates could answer for certain that they knew it.
One Family
Upon rounding up the discussion, all the Housemates gathered together for breakfast. On a good note, it was pleasant to watch them eat together as a family without bickering or engaging in squabbles. The meals haven't gone down well in the past few days without a little altercation. Are our Housemates finally turning to grown kids?
All in all, it was a fun morning and we wonder how long the Housemates can keep this relationship going.
The Dancing Queens
Our Queens with the dance moves.
As the days go by, the ladies of the House have shown Naija their love for moving to the rhythm. Always on their feet when the music comes on, the Pepper Dem ladies aren't slowing up or taking a break. they are all about 'bussing' breath-taking moves every time Biggie hits play on his playlist.
Although little was mentioned about her Strategy as she made her way into the House, it appears dancing might be the secret weapon Diane has decided to unleash in the House. Fond of taking the lead when the music comes on and ready to get into a dance-off with other Housemates, the model and aspiring cook sure loves to move.
Diane isn't our only formidable dancer though. Thelma is also a strong contender. It's no wonder why just before travelling and reading, dancing comes first on her favourite things-to-do list. As long as she isn't distracted by the antics in the House, you'll always find her showing off the elitist of dance moves.
Avala, Ella, Isilomo and Tacha haven't shied away from the dance floor either. Omashola doesn't exactly fall into our "dancing queens" category, but we will make an exception for him this time.
Their dance moves haven't gone unnoticed. We see it and Naija sees it too.
We sure do love all our dancing Housemates and if the moves they've put up all week long is anything to go by, this Saturday Night Party is going to be lit.
Do you have your favourite dancing queen yet?
The Love Strategy
What happens when Isilomo is faced with Frodd and Omashola?
Isilomo in her Diary Task session with Omashola today, threw him off balance with her response to his question about who her likely love interest in the House is. He certainly wasn't expecting the answer he got, because he remained speechless for a couple of seconds after.
"Is there anybody in particular in the Big Brother Naija House you have a thing for and you want to share with Biggie privately?", Omashola asked. "There are a lot of great guys here… while it's really early in terms of who I might want to gravitate to, but I think I like Omashola," She responded. "He has that grown man vibe and I am for grown men, not small boys." A visibly stunned Omashola was able to regain his composure and change the topic of discussion before Biggie's buzzer went off.
Later on, we see Omashola asking Isilomo why she mentioned his name as her love interest in the House – while doing so, he also said, "I like you too".
How interesting was it when she declared her feelings for Omashola without taking a moment to think of a response. How then do we explain her relationship with Frodd these past few days?
Could Isilomo be using love as her strategy? What happens to her evident romance with Frodd? We can't wait to find out.
What more stunning revelations should we be expecting from Isilomo in the Pepper Dem Season?
 A Moment Of Silence
The Housemates have their right to speak stripped from them.
After days of being vocal, Biggie decided to take away that privilege from the Housemates by making today's Task about Silence. Housemates were asked to be silent and not whisper, murmur, whistle, write, draw, sing or laugh loudly.
The Housemates Challenge, according to Biggie, will help with self-reflection. Housemates were expected to carry on their usual House activities just like they would if they could speak. They prohibited from sleeping and covering their faces.
The Challenge ends for individual Housemates the moment he/she gets summoned into the Diary Room where they can get to speak.
The Housemates seemed to have made the most of it by employing sign languages to get their messages across to each other. They also made good use of the silent phase to engage in fun and interesting workout sessions. Led by Mike, each Housemate was made to take part in one fun exercise. Seyi, Mike and Ike hit the floor for pushups. A few other Housemates joined in. It was impressive how a few incidents during the workout didn't have them bursting out in laughter. After the workout, they switched to a game of 'desk tennis' all the while being silent and making use of just their fingers and facial expressions.
Isilomo and Nelson engaged in more artistic activities as Nelson made his face available for her to try out her make-up skills on. We think she did a good job. What do you think?
As the Silent Task proceeds, hopefully, Housemates will take this as an opportunity to rest their vocal chords and those that have feuds, take this time to sheath their vocal sword.
Watch Jeff Read Out The Day's Task.
The door to the Diary Room was opened and we weren't prepared for the heat that greeted us.
Big Brother and the Pepper Dem Housemates had their first Diary Room session today. And after a long period of silence courtesy the Task Biggie gave them, sealed lips became opened and all the gist, gossip and laughter poured out in torrents.
Red, Yellow, Green
Sir Dee, Ella, Nelson, Esther, Omashola, Diane, Mike, Jackye and Jeff had their Diary Room session today and we got a feel of how they felt about the House and other Housemates. The first Housemate to go in was Sir Dee and we could literally hear the sound of relief he breathed to be able to speak freely again. We bet if you take a poll asking the Housemates how they felt being mute, 99% will respond that it is not easy oh. If you think otherwise, then we challenge you to take the silence Task.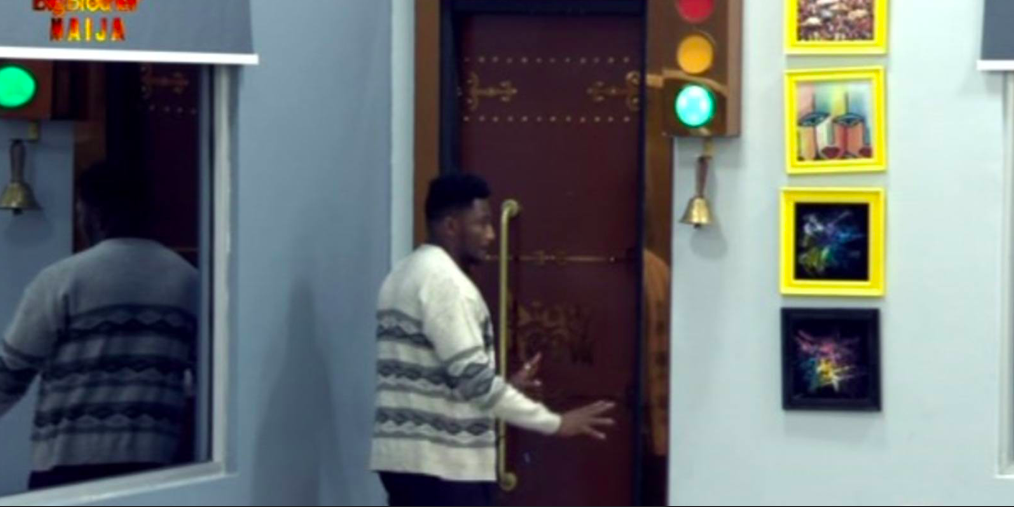 Area!
Tonight, original 'Wafi' boy Omashola was the star in today's Diary Room chit chat with Biggie. We can't forget Omashola session in a hurry. It was legit hilarious as he switched languages and gave us funny expressions. We are sure Biggie had an earful as he Peppered us with some deep' Wafi' pidgin. When Big Brother sought his thoughts on the ladies in the House, Omashola words were "Dem make sense die". He also told Biggie that the Housemates were bonding too much and should be given tasks that will slacken the bonds they have built among themselves. On which Housemate irritated him, he revealed Tacha irritated him from the beginning. He said he was pained when Tacha downgraded other Housemates on launch night. Is Omashola going to continue this strained relationship with Tacha?
Did you miss Omashola Diary session with Big Brother? Here you go. Let us know if he Peppered you enough? #BBNaija https://t.co/JLYptbKoRB pic.twitter.com/PuDzCDqmMH

— Big Brother Naija (@BBNaija) July 4, 2019
A Pat in the Back
'Mr. Perfect', 'democratic', 'selfless', 'nice' and trustworthy' were some of the words used to describe the Head of House, Jeff. With a few exceptions in Housemates such as Ella who was unbothered. Jeff has HoH and Mike who said the HoH likes to separate himself from the majority, Jeff actually received a pat in the back for being a good Head of House this week. Do you think he will be given another opportunity to be HoH?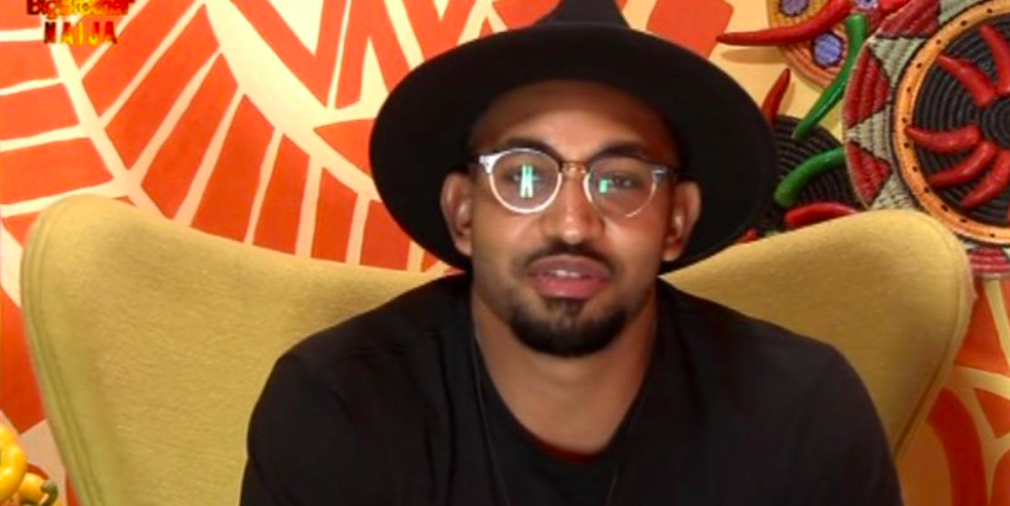 Between the irritated and the 'irritators'
One of the questions Big Brother asked the Housemates was which Housemate has irritated them in the House. Ella and Mercy told Biggie that they found Isilomo irritating. While Ella said Isilomo is aggressive when things do not go her way, Mercy was quite subtle as she said Isilomo irritated her initially but felt they are now better. Omashola and Diane both said Tacha irritated them. Omashola in his defense said Tacha came off to him as a proud as during the launch, she said she doesn't see other Housemates. Well, it looks like Omashola is still pained apparently. Diane mentioned Tacha because she came across as a defensive person at first but her knowing her has changed her opinion.
Now you may speak
Finally, Biggie hit the unmute button on the Housemates and suspended the silence Task he gave them to do. It was a relief as we saw them exercise their vocal cords, scream, sing and feel human again. Do you think the Pepper Dem gang fared well in today's Task?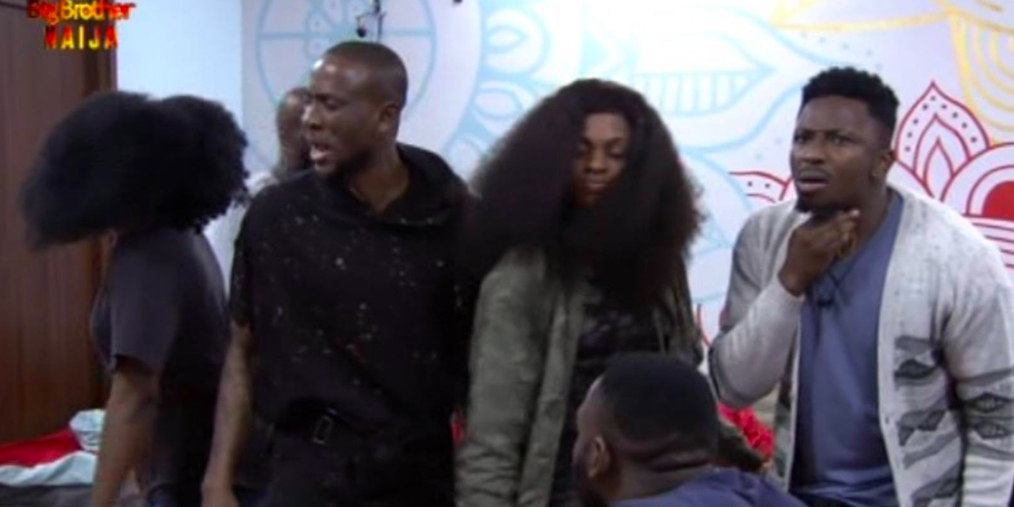 Did the Housemates first Diary Room session provide you with the spicy entertainment you wanted?
After the Silence
Imagine the sigh of relief when the Housemates finally regained control of a vital part of their lives.
Earlier today, Big Brother held the remote on the Housemates, pressed the mute button and kept them in that mode for a better part of the day. Unlike yesterday when we saw the Housemates grooving to hot Naija songs, today was quite silent as their vocal cords were put to rest so they can reflect on things in life. How did they communicate? With hands of course! and if you think there were no games, you thought wrong.
Unmuted convos
Nelson who was spotted with makeup during the silence task gave us reasons why that happened. According to Mr Universe, he was bored and he didn't want to sleep and since sleeping was prohibited during the Task, he didn't want to offend Biggie, so he let Isilomo give him a makeover. To him, it was the best option. Wonder how he felt with all the foundation, wig and fake boobs he had on? Nelson said "Ladies are trying" as he was very uncomfortable wearing those props. What was he thinking? That staying glammed up was a breeze?
Who's next?
A few hours after the silence ban was lifted, Thelma and Isilomo were seen plotting on which of the men faces will be used for the next makeup session. Thelma outrightly told Sir Dee that she will give him a face beat in his sleep to which Sir Dee vehemently opposed. Isilomo had a better suggestion as she said Jeff will be a better candidate because he sleeps like a dead person! Wow, we didn't see that coming or did you?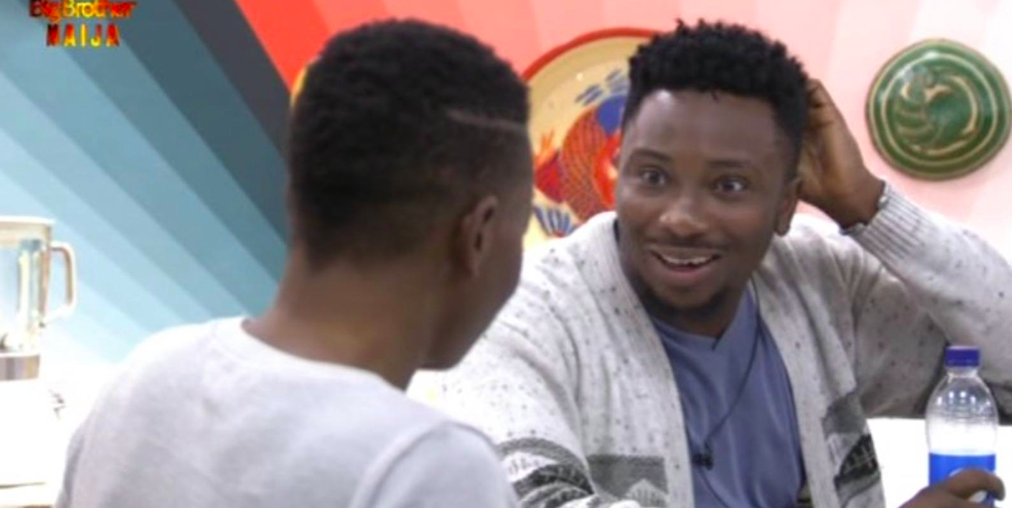 Scammed and Saved
Gedoni, Khafi, Esther, Nelson had an insightful conversation about failed investments. Gedoni told us how he made a wrong investment with his hard earned money. This misstep had him squatting with his friend for close to a year and at a point in his life, he became depressed and he cut himself out of everything happening around him. He also disclosed that what made him rise above it was the church. What can we say? Hallelujah perhaps?
Gedoni takes us on his journey through depression on #BBNaija. https://t.co/v44rovLWee pic.twitter.com/5iTQH5d1Yp

— Big Brother Naija (@BBNaija) July 4, 2019
All in all, it has been a day of unexpected events and once again Big Brother rules. What are your thoughts on the silent Task?