Redrick PR's #SheaOntheBeach Campaign receives PR Daily's Honorable Mention in the 'Brand Awareness Category'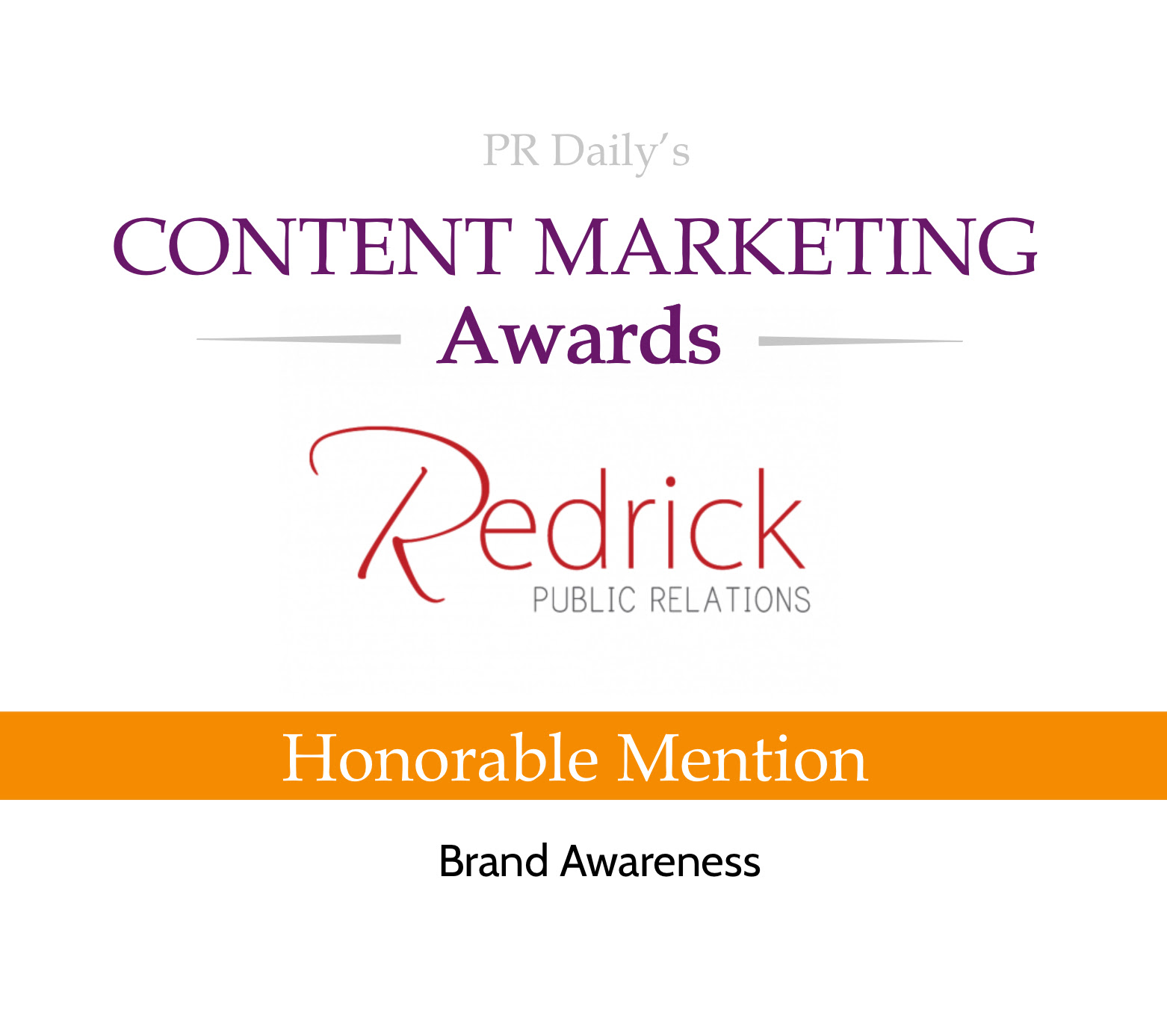 PR Daily's Content Marketing Awards celebrates teams, organizations, and consultants who have redefined the field with their groundbreaking work. As an Honorable Mention recipient in the program, Redrick PR joins an elite group of past recipients, including PCL Construction, IBM, Cambia Health Solutions, Sunrise Banks, Capital One, American Red Cross and The Coca-Cola Company.
"Redrick PR set themselves apart from an outstanding field of applicants. Their work was exceptional and displayed their innovative strategies for achieving success. Congratulations, Redrick PR. We look forward to your continued success," said Brendan Gannon, Marketing Manager for Awards Programs at Ragan Communications.
Redrick PR was chosen from a wide pool of entries to receive an Honorable Mention in the Brand Awareness category for the impact of its #SheaOntheBeach campaign. A campaign that delivered over 700% in earned media against actual media spend, 660% increase in engagement and over 20 Million impressions.
"The key focus for us is to deliver authentic campaigns that truly engage and create value, excited to be recognized for the work we do, and we look forward to creating more outstanding content for our clients" commented Ijeoma Balogun, Founder & CEO Redrick PR.
About Redrick PR

Based out of Lagos, Nigeria, Redrick Public Relations is a boutique PR consultancy agency specializing in designing strategic integrated campaigns guided by market intelligence. Our campaigns support startups and enterprises to innovate, accelerate and grow. A team of driven, disruptive young thinkers, who work together to establish a brand's voice, create brand recognition and increase brand visibility. From developing unique stories to implementing results-oriented PR plans, Redrick PR participates in every facet of our brand's growth.
About Ragan Communications

Ragan and PR Daily run 11 awards programs each year, including the PR Daily Awards, Employee Communications Awards, Communicators of the Year Awards (formerly the ACE Awards) and its inaugural Top Women in Communications Awards. Judged by globally regarded experts and featuring multiple categories, these programs honor the top work in Communications, PR, Marketing and Media.
Ragan Communications operates two of the top news and information sites for the PR and corporate communications industry: Ragan.com and PRDaily.com.
Together, these daily news sites attract more than 700,000 global visitors monthly.
—————————————————————————————————————————————–
This content has been published for free as part of BellaNaija.com's commitment to youth, education, healthcare and community development as part of our corporate social responsibility programme