Now is the Best Time to own your piece of the Luxurious Lucrezia & Leonardo Project with Sujimoto
There are 3 fundamental things that differentiate us at Sujimoto; Speed, Quality, and Price. This will be evident at our Lucrezia and Leonardo project. E go be like film!
Our philosophy lays emphasis on upholding the highest standards of luxury and excellence. From Foundation to Chandeliers, every single stage of our process goes through the necessary appraisals and inspections in order to provide the top-notch luxury developments.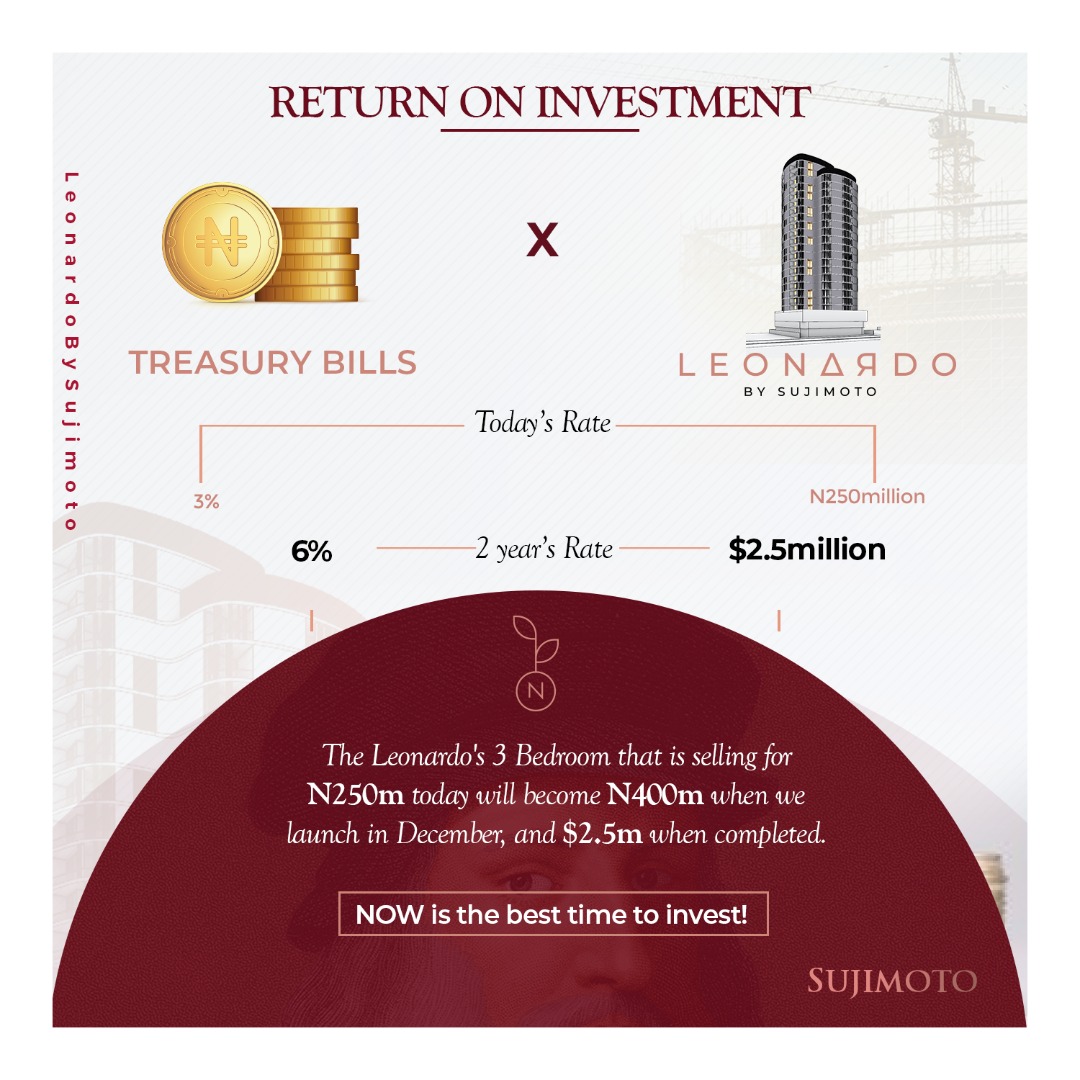 Building on Sony's vision to transform its host city, we have taken it upon ourselves to redefine luxury living by providing affordable luxury housing in Banana Island with our Leonardo project. The Leonardo's 3 Bedroom that is selling for N250m today will become N400m when we launch in December, and $2.5 when completed.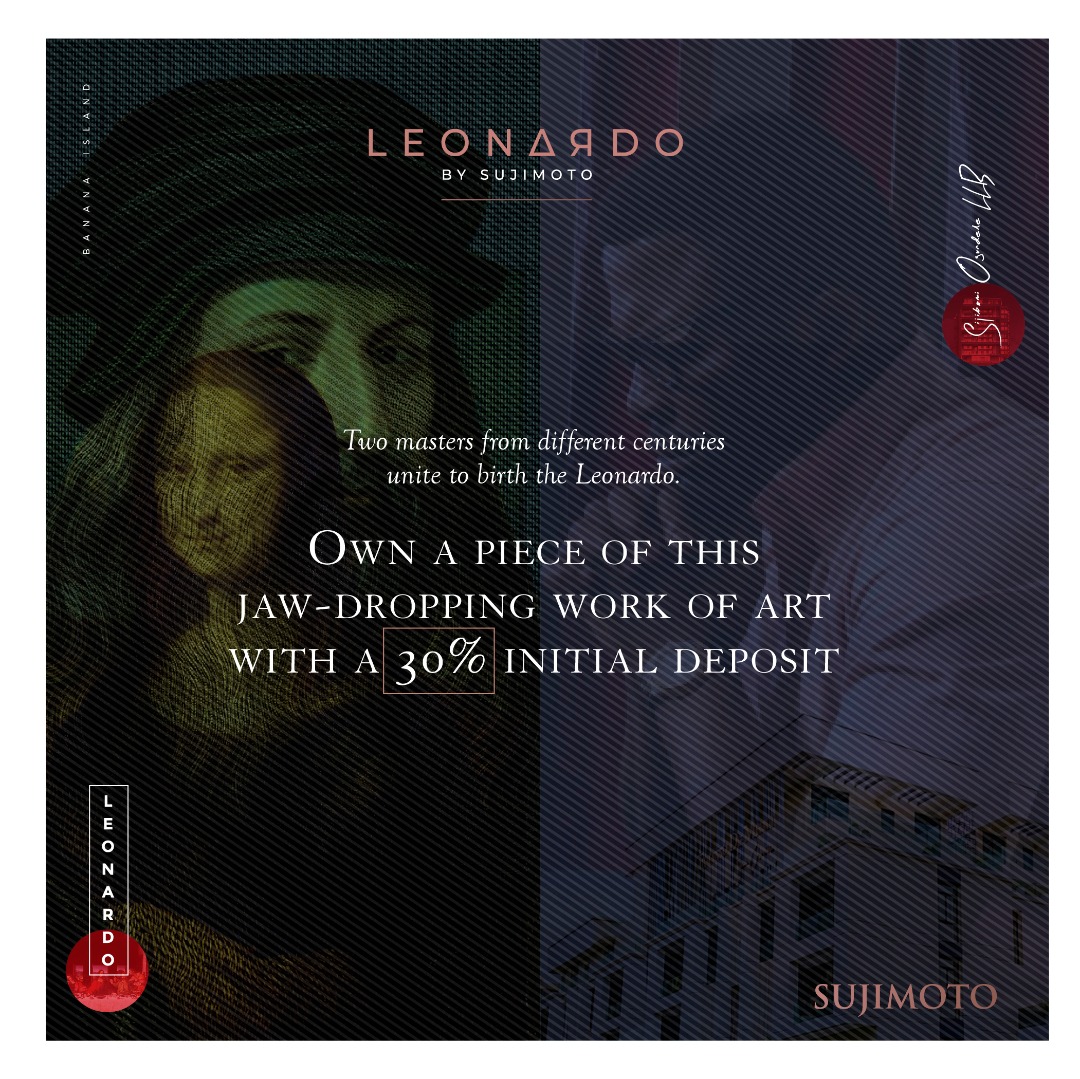 Own a Slice of Banana Island with just N60m (30%), contact ​Dammy NOW on ​0809 852 1646
#Sujimoto #LeonardoBySujimoto #Motomatics #BananaIsland #LuxuryBuildings #LuxuryLifestyle #success #Ikoyi #LucreziaBySujimoto #GiulianoBySujimoto #BlitzConstruct #SijibomiOgundele #LeonardoIsComing #Architecture #Luxury
———————————————————————————————————————————————————————————–Sponsored Content