You'll Love The Kitchen Muse & Diary Of a Kitchen Lover's Sweet Potato Porridge Recipe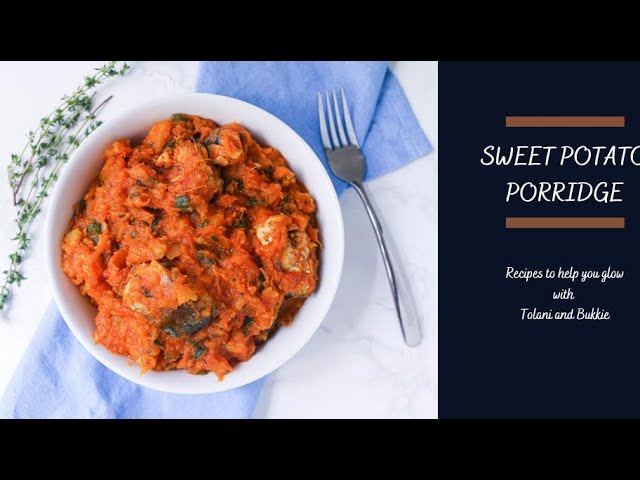 The Kitchen Muse and Diary of  Kitchen lover are back with another episode of "Recipes to help you glow with Tolani and Bukkie".
This time, it's a yummy looking sweet potato porridge.
Ingredients
3 sticks of white sweet potatoes
Palmoil – 5 tsp.
Seasoning – 1 tsp.
Salt – A pinch
Crayfish powder – 1 tbsp.
Onions – 1 bulb
Pepper mix (Tomatoes, habanero, onions)
Fresh Mackerel fish
Learn the process below: