Ayobami Esther: Are you an Entry-Level Social Media Manager? These Tips Will Help You in Your New Role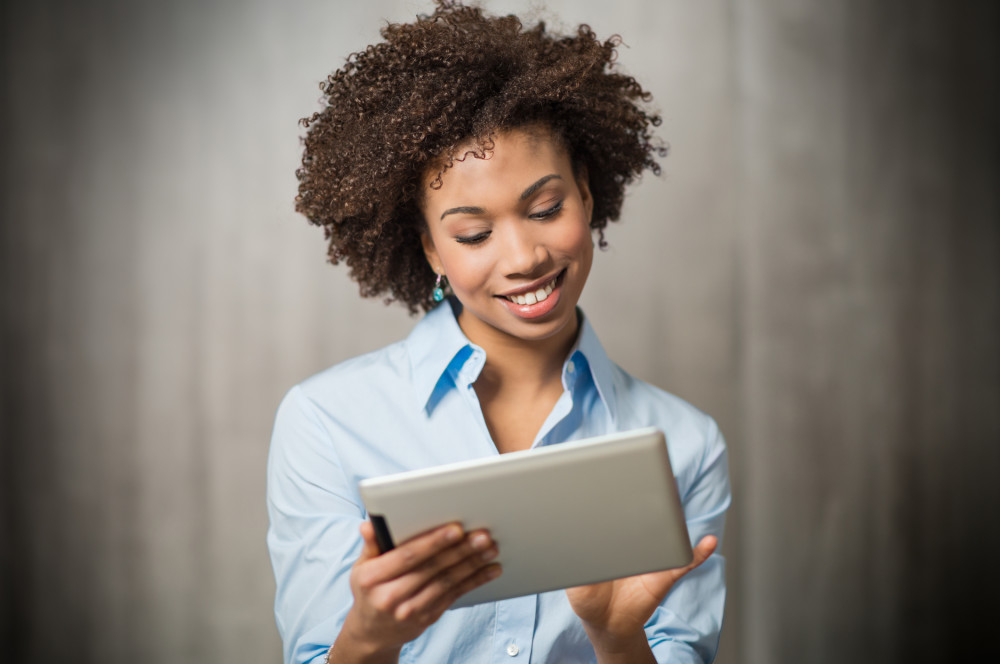 You have finally gotten a job as a social media manager, but you feel clueless on how to effectively take the reins of responsibility without getting overwhelmed. Self-doubts are already creeping in because you are a fresh graduate who has no prior experience. Listen to me, breathe, just breathe. So many people have found themselves in this exact situation in the past, and today, they are doing remarkably well.
Managing multiple accounts as a social media manager means you have to cater to different target audiences, create organic and amazing content, and also fully understand what grabs the attention of this diverse audience. For instance, The Twitter-sphere in Nigeria is mostly dominated by millennials and Gen- Z, and most conversations around societal issues start on Twitter. Most users have limited attention span, hence, the 280-word characters limit. On Instagram, the dissemination of information is more photo-centric, with 2,200 characters and 30 hashtags limits respectively.
Given the above scenarios, you will have to employ different approaches when dealing with these target audiences. Twitter: short, catchy, and straight-to-the-point tweets (with a more relaxed tone). Instagram: compelling and neatly edited visuals with captivating captions. For LinkedIn, which is a professional networking site and is mostly dominated by Generation X and millennials, the tone to be employed here will be formal.
It can be quite daunting to manage these pages efficiently but as a competent creator, it is your responsibility to seek out methods that will enable you to discharge your duties seamlessly. Consider the following tips below to be a badass at what you do:
Planning
Every good cause requires planning. As the content creator, you have to develop different procedures peculiar to the pages you will be managing, this will help you have a firm grasp of how to run the pages effectively. For instance, how can you pass across a message about a brand on Twitter without sounding too formal and at the same time convince your audience to take the necessary actions? How can you jump on trends to convert your audience without straying off from the company's core message? What time frame works best for the different content you have created to be posted? These and many other questions are to be taken into consideration when coming up with strategies that can be used to manage multiple accounts successfully.
Creating an Editorial Calendar
The editorial calendar will be used to manage the publication of content for the company's website, newsletters, and social media pages. It will also contain ideas generated during brainstorming sessions with other creatives, the scheduled day for publication, and so on. This calendar can be shared with other team members to ensure cooperation and seamless posting/publications.
Utilising Social Media Scheduling Tools
There are some social media management tools that can help you to schedule contents and automatically posts them at scheduled times. These tools will make social media management easier for you. Some of them include:
Hootsuite
Buffer
Sprout Social
Social Bio
Making Use of Analytics
Remember that your core responsibility is to keep the audience's interest and also convert them. So, it is pertinent to make use of trending topics and keywords to achieve this. Software tools like Mention which enables brands and agencies to listen to their target audience, and Buzzsumo which deals with content insights used in generating ideas, are a great fit for developing that level of engagement for the target audience.
Things to do to Gain More Followers:
Provide Quality Content
This is one proven way to gain new followers on any social media platform. You have to always dish out quality content to retain old followers and convert new ones. Make sure you carve out a unique feature that makes you stand out from every other creative out there and watch how your company's fanbase will grow.
Consistency
The importance of this cannot be overemphasized. To nurture an excellent online presence and develop a solid fanbase, it is crucial to post regularly on all social media platforms.
Engagement
There is some sort of connection that is usually established when the target audience is being interacted with. It builds trust and makes it easier for the followers to relate well with the page's handler – who is you. Also, it won't hurt to follow different influencers' accounts, make comments on their pages, and share their good content at times to gain more followers. Making use of the appropriate hashtags, most especially on Twitter and Instagram, is very necessary for gaining more followers too.
Know your Audience
The conversion technique that will work for baby boomers on Facebook will most definitely not work for the woke millennials and Generation Z  on Twitter. It is pertinent to come up with specific techniques suitable for each target audience to reach more people.
Note that aside from managing multiple accounts, you may be required to write SEO-related articles on the company's website which will rank high on Google, and also come up with captivating content to send out as daily newsletters to the subscribers. You could take a crash course online to know more about search engine optimisation which will be of tremendous help to you when writing your articles. And for the daily newsletters you will be sending out regularly, always keep them short, easy to relate to, and captivating. Make the newsletter the type of teaser your subscribers always look forward to reading en-route to work every morning.
You have absolutely nothing to be scared of. Remember, you were chosen from numerous applicants because you are qualified for this role. It is okay to make a few mistakes as an entry-level staff and learn from them. In a few years, you will look back and be amazed at how you were able to scale through this phase successfully. Make sure you have fun at your new job.