Get 'So Much More' with DSTV's New Open Weekend Promotion!
Posted on Wednesday, July 17th, 2013 at 12:40 PM
By BellaNaija.com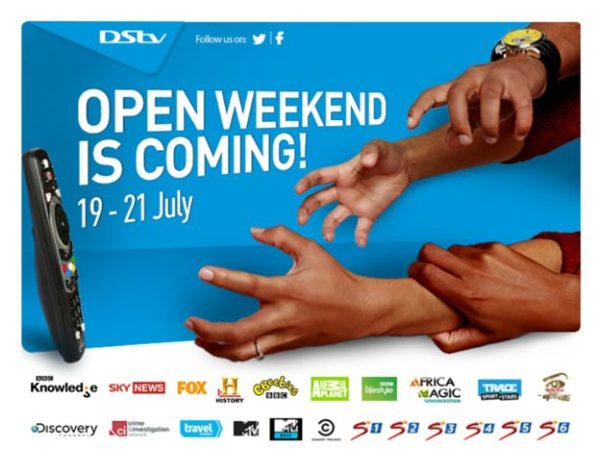 You want more choices? You got it! DStv will be opening up a selection of premium channels for one weekend, from Friday 19th July at 3PM to Monday 22nd July 2013 at 9AM with the DStv Open Weekend. This special promotion will be available for all active subscribers from the DStv Compact Plus to Access to get more sports, documentaries, music, movies, news and lifestyle channels at no additional cost.
The open channels this weekend will include SuperSport 1, 2, 3N, 4, 5N and 6, Discovery, AfricaMagic Entertainment, BBC Knowledge, Comedy Central, Crime and Investigation, Trace Sports Stars, Animal Planet, History Channel, CBeebies, Sky News, Big Brother Channel 197 & 198, FOX, MTV Base, MTV, Travel Channel and BBC Lifestyle.
Click HERE to learn more.
For more information about this and other fantastic offers from DStv Nigeria, Like the Facebook page Facebook.com/DStvNg and Follow them on Twitter @DStvNg.
_______________________________________________________________________________________________________
Advertorial

Tags: DSTV, DStv Open Weekend, DStv Special Bundle
Custom Search