Alli – Nigeria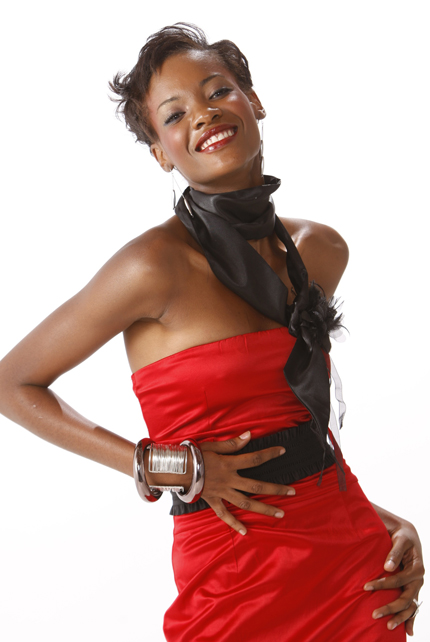 Lagos-born student Alli is a first-time Face of Africa contestant who has always dreamed of not just being a model – but a supermodel! She has one show in Lagos to her credit but will do whatever it takes to rise to the top of the industry.
She rates countrywoman Oluchi and American supermodel Linda Evangelista as her favourite models because both have striking features. Scared only of failure, Alli dreams of being fulfilled in all areas of her life. To relax, she likes to read novels and daydream.
Hamamat – Ghana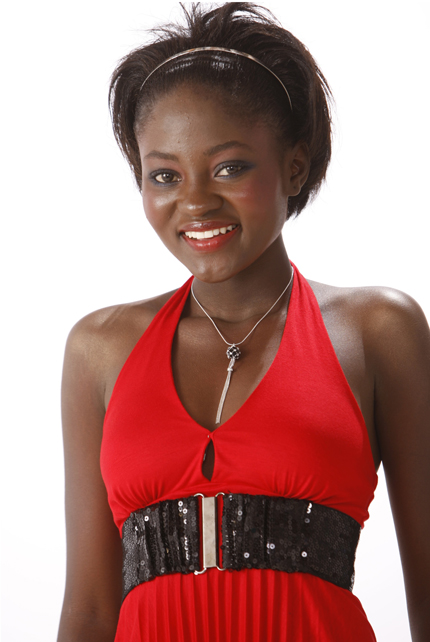 Feisty 20-year-old student Hamamat has always wanted to be a model and has pursued her dream in her hometown of Accra by participating in an impressive number of catwalk shows and photo shoots. She rates Tyra Banks as her favourite model because of the way she broke barriers and also the way she uses her fame to develop young models.
She says it's an honour to be part of Face of Africa because the model search provides an opportunity to make history. When she's not strutting her stuff on the catwalk, Hamamat likes to listen to music and watch old movies – all while cuddled up indoors.
Hiwot – Ethiopia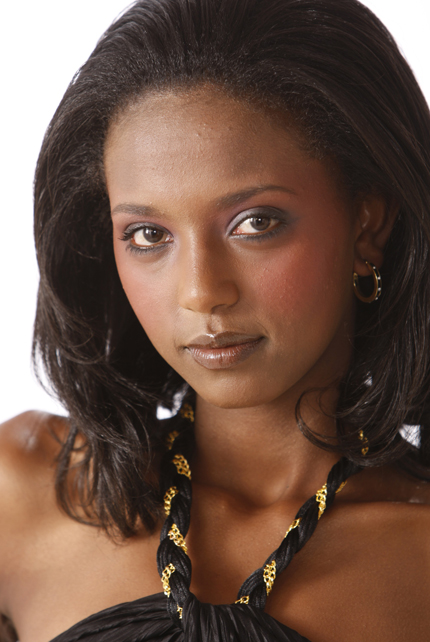 18-year-old Hiwot has always dreamed of becoming a model – and has already got a few catwalk shows under her fashionable belt, having made her modelling bow at just 14 years of age.
The student from Addis Ababa aspires to be more like fellow Ethiopian model Liya because of her tremendous work ethic. She enjoys listening to music, watching TV and helping her mother around the house and says she isn't afraid of anything!
Joana – Angola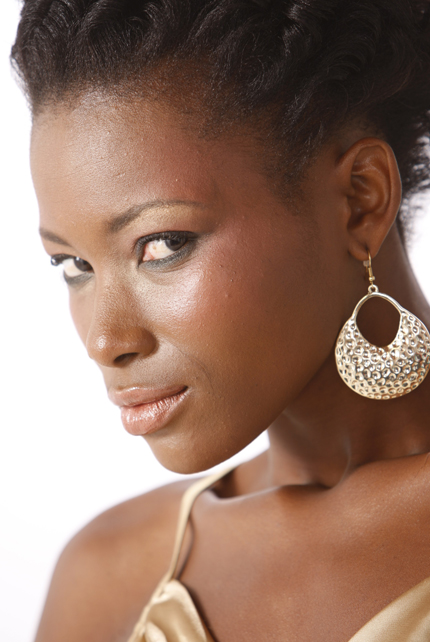 Luanda-born Joana is a 19-year-old student with no previous modelling experience. Her home language is Portuguese, but she is working furiously at learning how to read and write English.
She admires Naomi Campbell's passion as a model and entered the M-Net Face of Africa because of the massive exposure it could give her as a prospective model. She enjoys partying with friends to unwind.
Kate – Ghana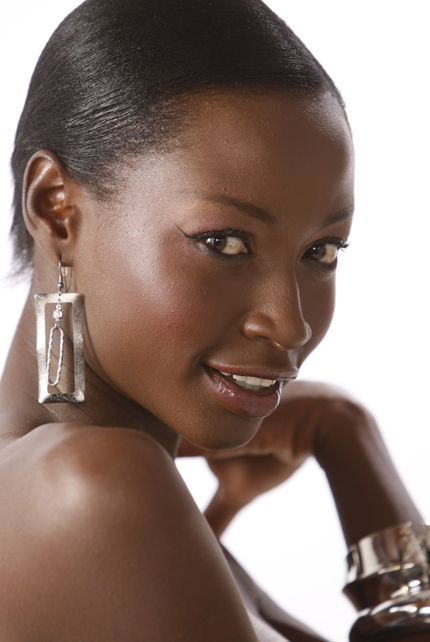 23-year-old Kate is a model/student from Tesand, Ghana. She has tried out for Face of Africa before, but didn't make it through the casting in Ghana because of her measurements. Desperate to prove to the scouts that she had what it takes, she spent two years gymming and training hard and was over the moon to be chosen at this year's M-Net Face of Africa casting in Accra.
She admires Oluchi because of all she has achieved and, should she win, would save some of her prize money, give some to her mom and then spend the rest having some fun! To relax, she likes nothing more than a massage and a great movie. She also enjoys taking just about anything electrical apart to see how it works – and then putting it back together again!
Lucy – Uganda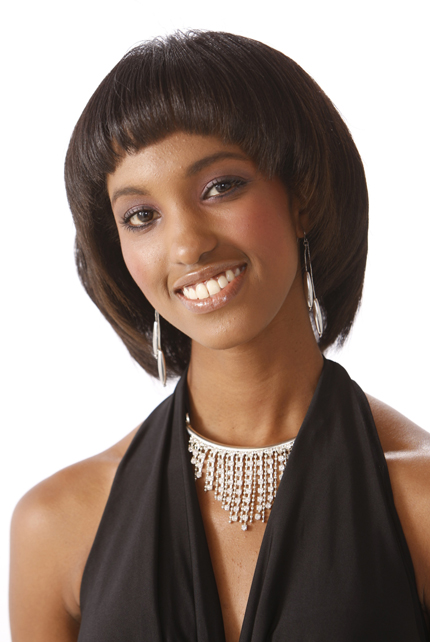 23-year-old Lucy is a bubbly student from Kampala. Her previous modelling experience is limited to small photo shoots and charity fashion shows, but she longs to see her face on billboards around the world. She rates Face of Africa alumnus Oluchi Onweagba and supermodel Naomi Campbell as her favourite models, because they both have great 'walks' and haven't forgotten their roots.
Lucy likes to read, listen to music and practise yoga to relax and is looking forward to using the M-Net Face of Africa as a springboard to greater things!
Maria – Namibia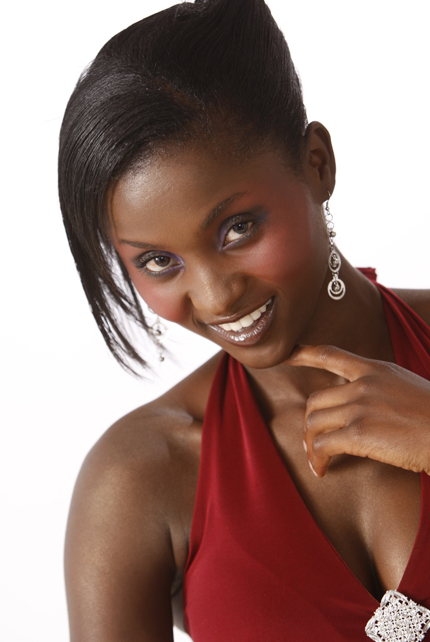 Proud Namibian Maria hails from a village near Eenhana in Northern Namibia. Not content with just being a model, she is currently on the verge of completing her Commercial Pilot's License which will allow her to fly huge passenger planes!
Becoming a model is a childhood dream of hers and she finds the joy of being on the catwalk almost overwhelming. She has 21 beauty pageant titles to her name – she's been competing since the age of 11 – but knows that the M-Net Face of Africa is a different kind of competition altogether. Just like her role models Oluchi, Adriana Lima and Liya Kebede, she knows what she wants – and entered the M-Net Face of Africa this year to win! To relax, she likes to meditate and finds babysitting her many nieces and nephews quite therapeutic.
Noxie – Zambia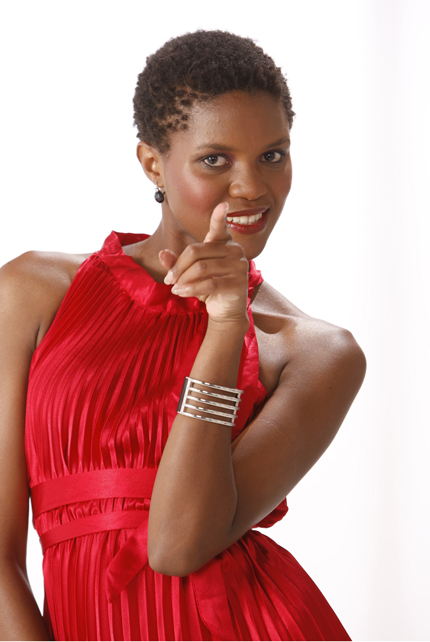 Nokuthula – Noxie to her friends – is a bubbly 19-year-old from Ndola, Zambia. She only got into modelling after her friends and family encouraged her to try it out – but now she is in love with it.
Noxie is currently studying Travel & Tourism Management and admires Oluchi and Tyra Banks – "because they're both black and successful!" She likes watching the National Geographic channel on TV to unwind and dreams of becoming a Victoria's Secret Angel. She is terrified of spiders and loves imitating other people's accents and mannerisms.
Sasa – South Africa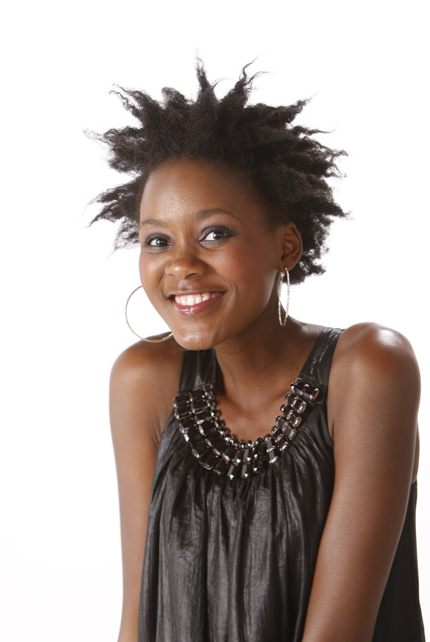 Sasa – real name Sandiso – is a professional model from Johannesburg, South Africa. She has always dreamed of being a model and entered the M-Net Face of Africa this year for the first time. The 19-year-old admires fellow model Avumile Qongqo because of her positive, can-do attitude.
The M-Net Face of Africa is certainly bringing her out of her shell – she claims to be the shy, quiet one in her family – and she entered the competition to prove that she could do anything she set her mind to. If she won the competition, the first thing she'd do would be to give some of her winnings to charity, believing that good deeds reap great rewards. Also passionate about singing, Sasa is terrified of cats and enjoys nothing more than a good nap to relax.
Sola – Nigeria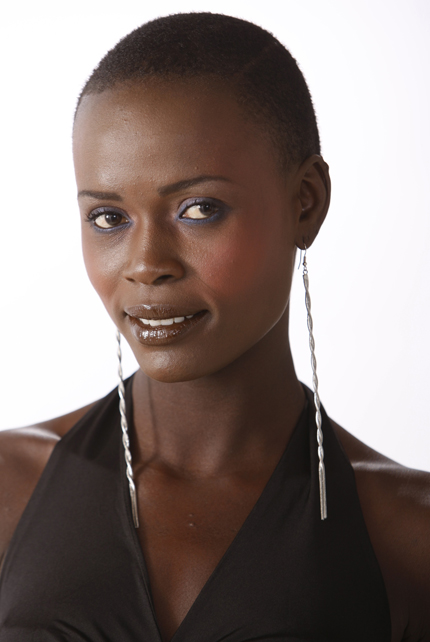 Sola is a 19-year-old model from Lagos, Nigeria. Despite her tender years, she has an impressive modelling resume, including a fashion spread for True Love West Africa.
She rates Alek Wek as her favourite model because she believes they share some of the same looks – and because Wek is an icon on both the catwalk and in magazines. She entered the M-Net Face of Africa to showcase the continent's proud combination of beauty and brains.
When she's not dreaming of becoming a supermodel, Sola likes to listen to music and read magazines. Despite her tough exterior, she says she is actually extremely shy.