In May 2005, Genevieve Magazine hosted the 1st ever Pink Ball. There was something incredibly special about the event that captured the Nigerian public's imagination. Along with being for a great cause – breast cancer awareness and raising funds for a mammography machine; the event was just too FABULOUS. Gorgeous ladies and gentlemen dressed up in PINK (Well just a hint of pink for the gents)!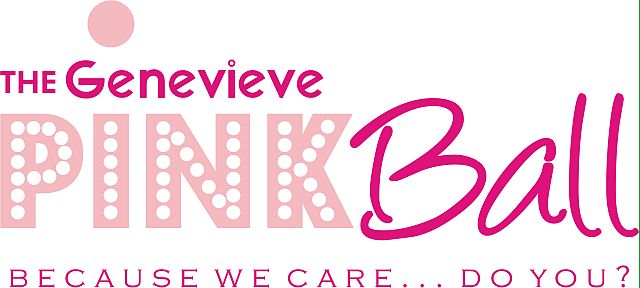 Mrs. Betty Irabor and the Genevieve Mag team intended to use the event as a platform to raise funds, change perceptions and raise awareness and that was certainly achieved! The Pink Ball 'models' – Ifeyinwa Ighodalo, Funmi Iyanda, Ekua Abudu, Mo Abudu, Banke Meshida-Lawal, Dr. Doyin Abiola, Bella Adenuga, Nike Ogunlesi, Aisha Oyebode, Kaine Bode-George, Nkiru Olumide-Ojo, Grace Egbagbe, Naana De-Souza, Deola Bali, Funke Kuti, Dr. Kofo Orija & Dr. Ify Nwakwesi all looked stunning as they took to the stage and strutted in dresses by Folake Coker's Tiffany Amber.
It was truly a magical night. For months, buzz on the event was sustained but it didnt end there! Genevieve Magazine maintained the campaign and fulfilled their promise. Subsequent issues of the magazine featured women fighting breast cancer, survivors and families of many women who had been touched by breast cancer. A Mammography Machine was donated to the breast cancer screening centre of the Lagos State University Teaching Hospital Ikeja (LASUTH). The centre was commissioned by Dr Olugbile the Chief Medical Director of LASUTH in November 2007.
Now its 2009 and the Pink Ball is back! On the 23rd of May 2009, Genevieve Magazine will once again be rolling out the red carpet for this ambitious and inspiring event. Yes, we are looking forward to the glitz and glam, we already cant wait to see the red carpet photos but we realize that its not all about that. There is a very real disease afflicting so many women (and men) and its breast cancer. Therefore, leading up to the Pink Ball in May, Bella Naija will be partnering with Genevieve Magazine to raise awareness on breast cancer most especially amongst younger women. Its sad to say but the occurence of breast cancer in younger women in Nigeria seems to be increasing. Perhaps, many women have been suffering from this disease but it is only being properly diagnosed now. Whatever the case, we must be BREAST CANCER AWARE. Perform frequent self examinations and if you have any suspicions go see a doctor and then another for a second opinion. So save the date, 23rd May 2009! Visit Bella Naija for Inspiring stories on breast cancer survivors and their families as well as brave women who are presently battling the disease.