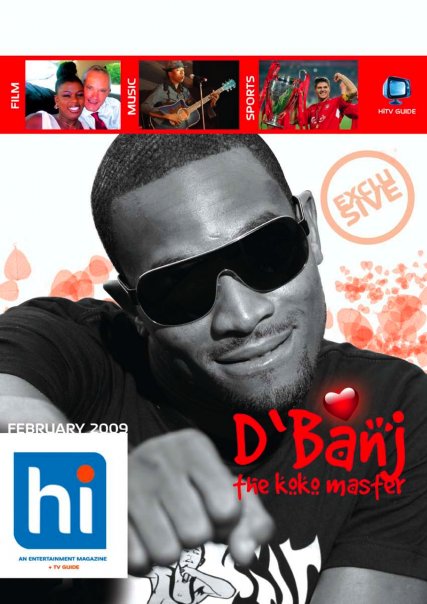 "My Sugar, Banana!!
Valentine's day came a bit early for Hi Magazine, with the sexiest Koko in town!
They were privileged to spend some time with 'The Entertainer' who was kind enough to discuss the 'Koko' (pun intended) about his Koko brand – from his dream woman to everything else.
The interview took place on the set of his new video for his hit song 'Suddenly' (Yeah, yeah, we can see the usual mix of women in bikinis…D'Banj, we love you but please buck the trend for your next video!)
Anyway, did we mention they have a pull-out of him in just his towel?
How you can get HiMag:
"Hi Magazine is currently circulated through the satellite platform HiTV; all across NIGERIA. So, subscribe today or be the last to know when it comes out on the streets."
Find out how to subscribe to HiTV – EHL Nigeria
For more info on Hi Magazine if you are a member of facebook, Join the Hi Magazine Group