The Bella Naija Style page introduces a new feature: MY STYLE and it is all about you…our readers!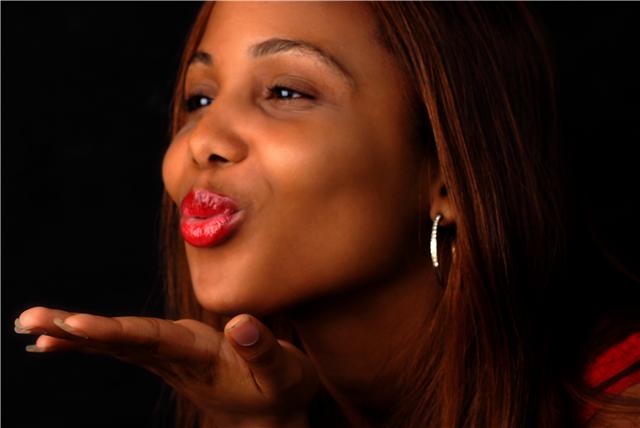 It's an opportunity for all readers: male, female, the young and the 'grown and sexy' to share their style or that of a friend with the rest of Bella Naija readers and potentially the world!
It's interesting to see how people uniquely express themselves through clothing; we get to appreciate and learn….
If you are interested in gracing the style page; all you need to do is send me two pictures of yourself or that of a friend depicting a typical Day and Night Look with a short summary of your style. When your entry is approved, you will be required to send in more pictures and personal commentaries on your style or that of your friend as the case may be!
We will love for this to be a regular feature on this page, and this will only be possible if you send in your pictures to [email protected]
Looking forward to you all bombarding my mail box!!!!
For the first edition, Bella Naija Reader Miss Phierce gives us an insight into her fashion haven of all that glitters that's certainly colour and gold!
WHY DO YOU LOVE YOUR STYLE:
I love my style because I let my body dictate what I should wear and not the other way round. It celebrates my curves, and shows that I accept my body fully. I restrict the experimentation to use of colours, and bold accessories, which celebrates my youth and journey of discovery.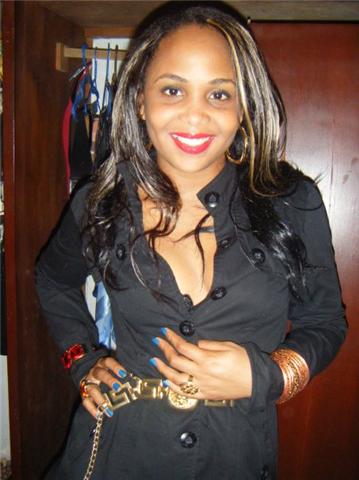 MAKE-UP:
I like a fresh faced look with au natural make-up during the day and in the evening. Gold or beige eye shadow, lip gloss and a concealer for a flawless finish. At night, the focus is mainly on my lip; with red or pink lipstick!
HAIR:
With my hair, it depends on the season. In Nigeria, I prefer braiding it into pick and drop, because of the styles versatility; you can pack it in various ways to suit various occasions. Weaves, for me, are for cold places. It prevents my hair from breakage. I like outre velvet remi, it's a bit expensive but it doesn't shed. I prefer black but have occasionally tried a blend of colour 30 and colour 4.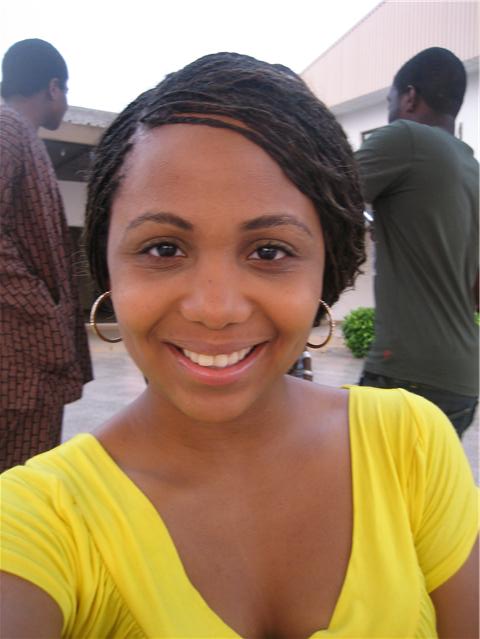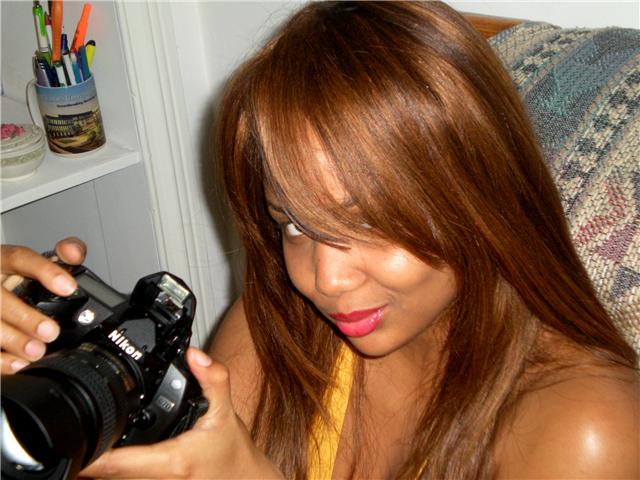 Get Outre Velvet Remi HERE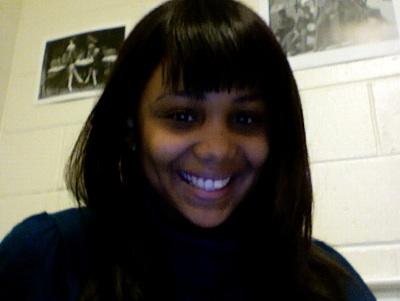 DAY LOOK:
For the day, colour reigns!!! I love to experiment with colour especially with bright pastels. As a matter of fact, my fav colour to wear during the day is yellow! A yellow dress, top or bag does it for me every time!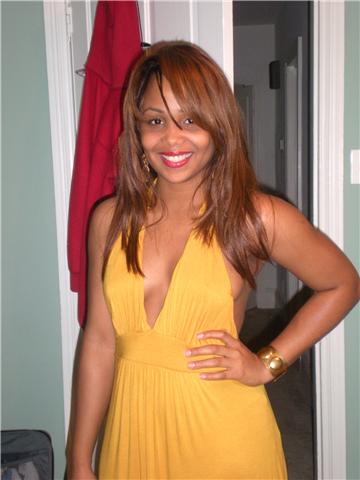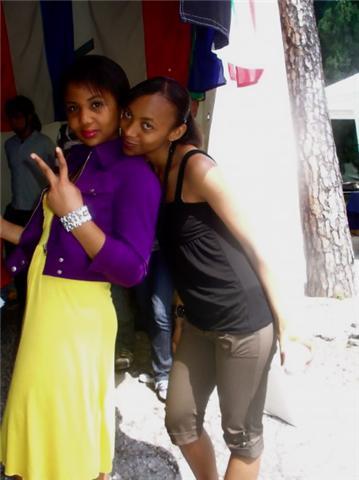 For real, a day out with the girls is not complete without my sunglasses; they are my most loved accessory. I love sunglasses because they protect my eyes, and they're also cool. I prefer large aviator lenses because they complement my facial structure, especially my most loved pair with brown lenses and gold frames that complements my skin tone and usually brown hair extensions.They are the oldest pair 'I' bought for 15 euro at a store called Tally Weijl.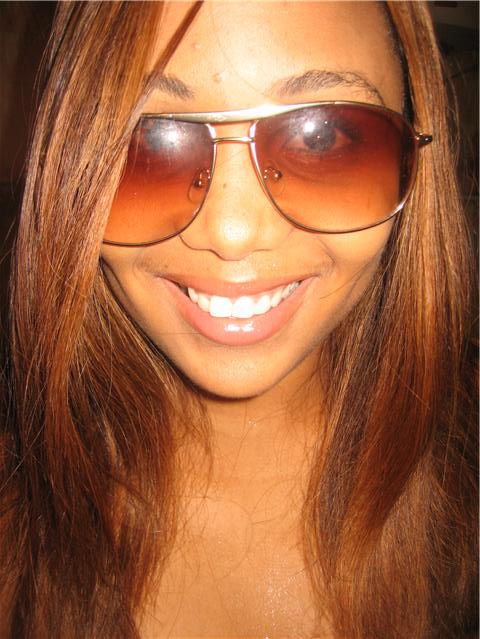 But, these are the oldest for real!!! I stole them from my dad's drawer, and he's in his 70s so they must be the real deal!! Lol, I love them for their vintage feel, you can just tell!
Now that I'm talking about accessories, I will add that the best way to pop my sunglasses off is still with COLOUR!!!
I love using bold layered gold accessories as they add that extra oomph, and can easily transcend from a day to evening look: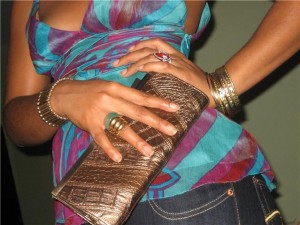 Colour does it for my feet! What other way to rock gladiator sandals than with a blush of pink! Go Spartans! Lol.
Notice the nails?!! Fluorescent and bright colours are so in for naija's hot weather; they just pop and get you noticed!'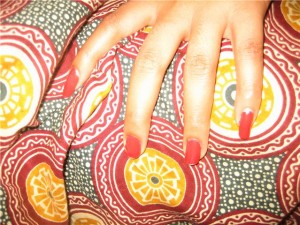 They can also brighten up a layered fall outfit like here!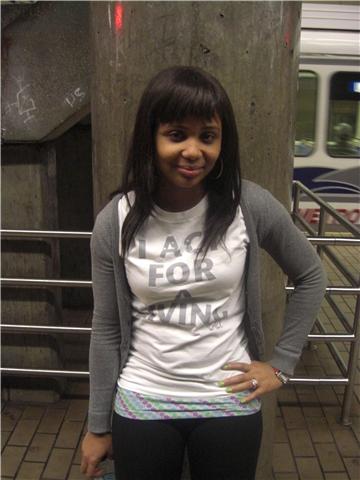 I got the green polish for 5 bucks at 'urban behavior'. They have it in pink as well.
If I'm not wearing nail polish, I pile on the accessories!!! I have a thing for getting random bangles; it's always a nice mix with the 18k gold ones I got from my mum; They have such a glam-fun effect that shows I still play dress up!
Heels are a staple in my closet!!! At 5'4 and a half inches (ahem!, yes, I am very precise about these things!) it's hard to separate yourself from the crowd. Heels are perfect for a night out, but also on date (with a taller guy of course), and are the perfect confidence booster.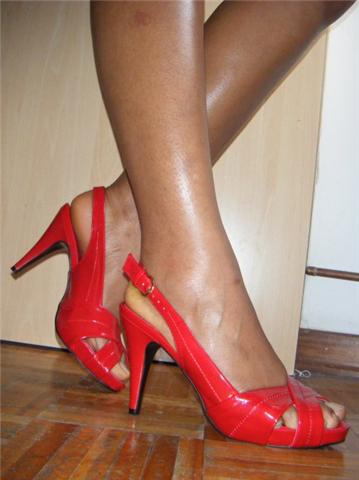 I tend to buy my heels for less than 30 bucks… euro's, pounds, dollars… whatever! Yeah, that's right! From Pimkie in Europe, to Reds or any random store, but if I find a pair that's worth it, I can splurge, splurge splurge!!!!!!!!
DATE LOOK:Below is a look that sums up my date style! It's what I can wear for a date! Teaming the red halter neck and lips with grey/silver/blue toned heels and jeans, I am revealing my inner sexy but not scaring anyone away with it!
NIGHT LOOK:
During the night, I'm the queen of the LBD! Maybe it's because an LBD is the oldest item in my closet! It was bought when I was born! That's right, when I was a baby in my mother's arms, my half-sister was a teenager and bought her first designer dress (anti-flirt, for about 200 francs) in a cold winter in Paris.
She passed this dress on to me when I was sixteen and I've been rocking it ever since!

I like these dresses because they're great for highlighting my pear shape. I always look for a dress with built-in 'support' for my chest area, which boosts it and evens out my figure. It flattens my stomach (as if there's any need to… ahem!) and as for the lower part of my body, I just let the figure hugging LBD do its work and let my body do the talking.
This black dress was bought from Forever 21 online.
If I'm not rocking an LBD, I keep it bright with red/pink lipstick, and embellished with my dress or accessories of some sort. It helps get me noticed and really complements my skin tone. I always wear heels; They always look great. Do they feel great after a couple hours of dancing? Well, that's another story!
EVENING LOOK:
My fav time to dress up for is the evening, either for a date at a cafe, a late movie, or just chilling somewhere with the girls. This is because I get to mix elements of the day and night. I wear heels, and usually mix a dark pair of jeans that lengthens my legs, with a hint of a bright colour in my top; just to show my inner feisty without going all out like I do at night.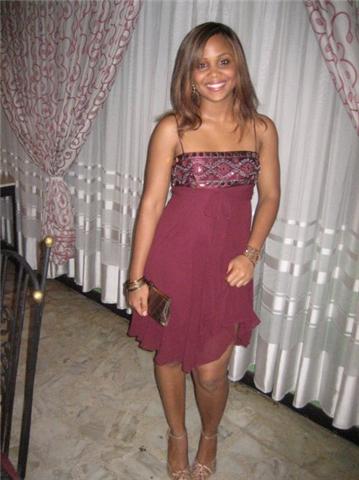 That's it for MY STYLE, I hope you had a good time learning about my love for colour (especially red), and for things that pop at night or during the day.
Lots of love from Rhode Island!
Miss Phierce
xoxo