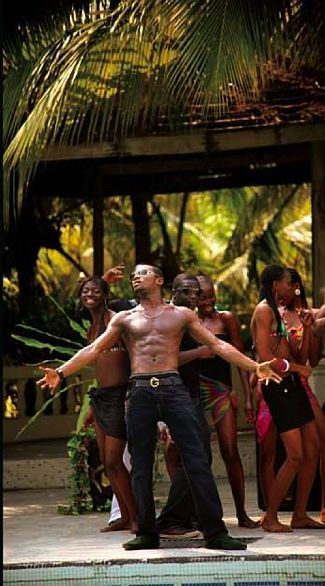 Who could have predicted this?
That's the golden question. Just a few years ago, a young man named Dapo Oyebanjo appeared on our screen singing a song called 'Tongolo'. Yeah, we whined our waists and sang along…We even commented on the other guy in the video who just sat down on a majestic chair with his ornate walking stick but who on earth could have predicted that 'that dude' would become arguably the biggest star of his generation! and the 'other dude'? well, he needs no introduction too, the name Don Jazzy or Don Baba J is embedded in our memories now!
Fast Forward to present day.
D'Banj has released the first of several videos for tracks from his most recent album 'The Entertainer'. Its the video for fan favorite 'Suddenly'. The video was shot on location at Chief Rasak Okoya's 'Oluwa Ni Ishola' Estate. Directed by Sesan Ogunro. It features D'Banj, a bevy of scantily clad women, Ikechukwu, Wande Coal, Don Baba J and the rest of the Mo Hits Crew. ENJOY!