It seems like everywhere we turn its ankara, ankara & even more ANKARA.
In Nigeria, it appears that an ankara bomb has exploded! At Weddings, engagements, work, play – For instance, Lagosians are fully garbed in this fabric and loving it! On the runways, ankara was previously limited to collections from Jewel by Lisa and Tae. Now JD7 Couture, Zebra, Tiffany Amber, Odio Mimonet and other many designers are being inspired and creating pieces using this 'IT' fabric.
Spreading the net wider, you don't need to look too far to spot the widespread appeal of the colourful and versatile fabric. Granted other African countries such as Ivory Coast, Ghana, Benin Republic and Togo have had a long history of using ankara but now the demand seems frantic. Textile companies such as Vlisco & Woodin are now investing more heavily in promoting their wares than ever before.
Well, the world is watching! Recent collections from various international designers have featured ankara and other African influences. Below is an article by Funmi Odulate which appeared in the February 2009 edition of British Vogue, it explores the cultural history of ankara in Nigeria and its emergence as the fabric of the moment.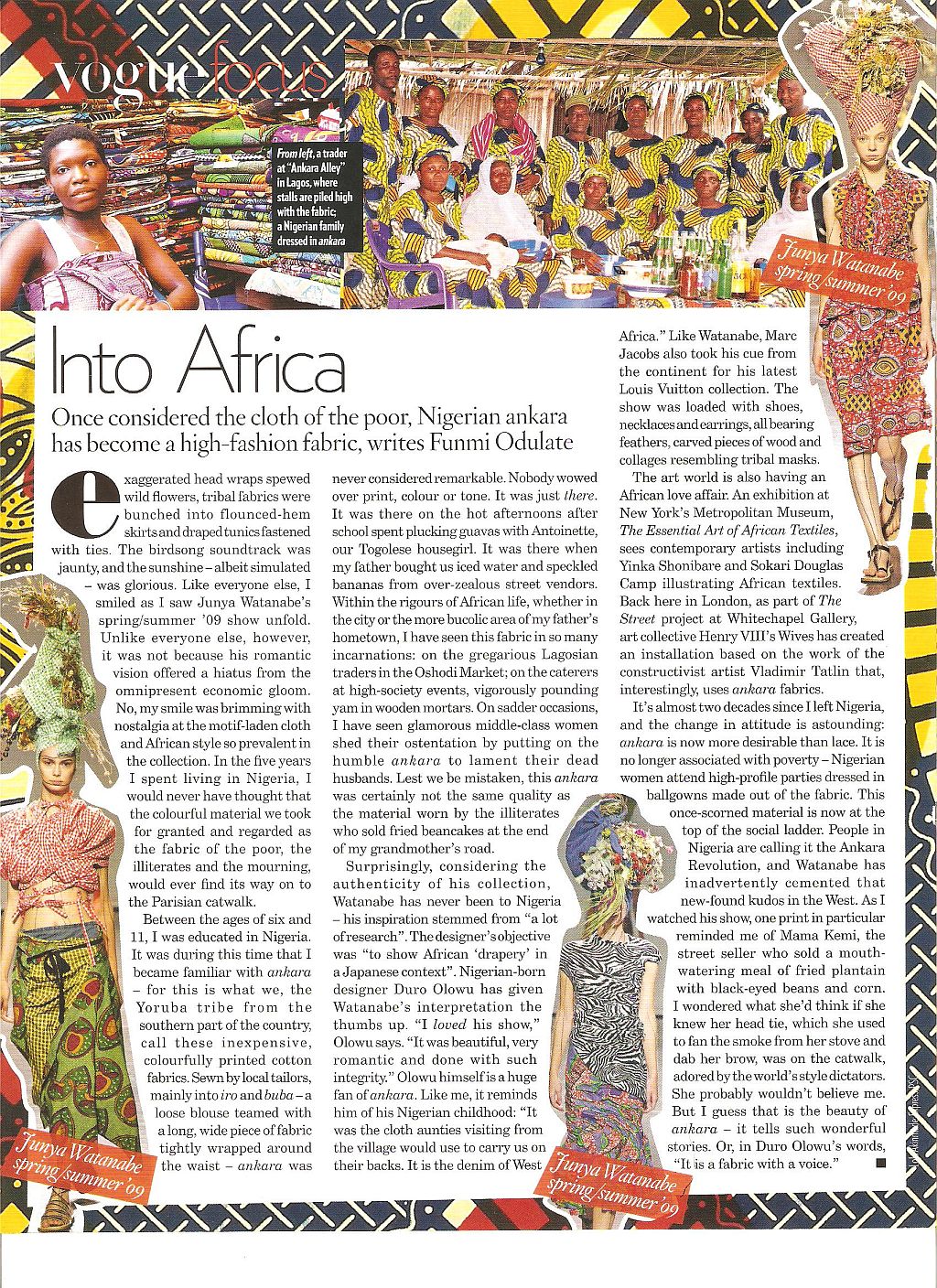 Article Source: British Vogue
____________________
Funmi Odulate is a fashion journalist and author of 'Shopping For Vintage'