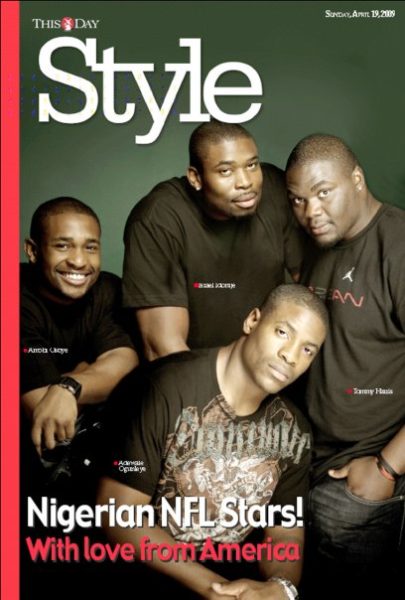 It's impressive when our young people abroad decide to go back to Nigeria and give their time to create change, implement a groundbreaking community service initiative and not just to make money. I have been extremely proud of the high numbers of Nigerians abroad who have decided to enroll in NYSC this year even though this could have been spurred by the recession.
Last month, the Athletes in the Diaspora: Community Interventions (ADCI)  had 5 U.S based athletes of Nigerian descents on an 8-day community outreach trip which included an American football camp and a soccer program for about 200 kids. The athletes were joined by Nigerian entertainment superstars including Sauce Kid and Ikechukwu. The athletes gave out over $20,000 in scholarships and were presented with an award by Atlantic Hall as part of the school's 20th anniversary. A-Hall alum, Naeto C was also recognized. Invictus 91, the group who founded ADCI is considering launching an Academy of Learning and Sports.
About the Athletes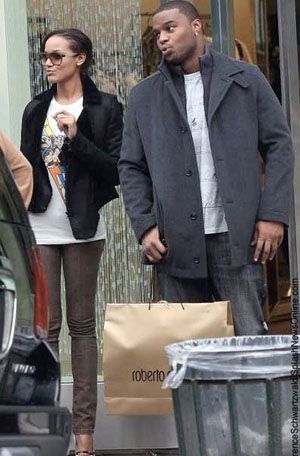 Ositadinma "Osi" Umeniyora was born in Golders Green, London before his family moved to Nigeria. The New York Giant played football in high school in Auburn, Alabama. Osi is curently dating Victoria Secret model, Selita Ebanks.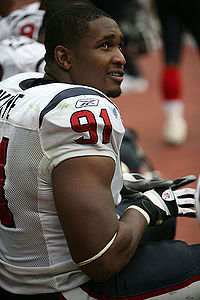 Amobi Okoye was the youngest player in the NCAA when at age 15 he chose the University of Louisville over Harvard. Okoye currently plays for the Houston Texans.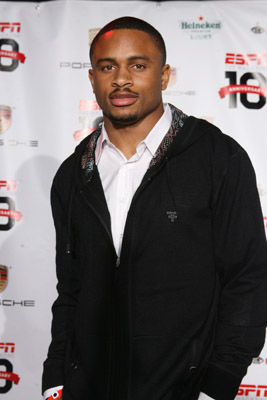 Nnamdi Asomugha is a cornerback for the Oakland Raiders. Named the team's Most Valuable Player in 2006, Nnamdi is the highest paid defensive back in NFL history.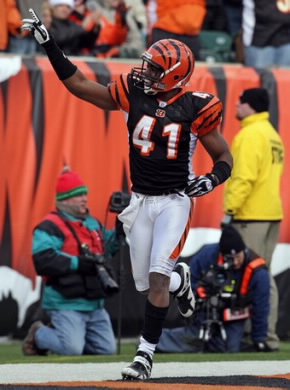 Chinedum "Nedu" Ndukwe grew up in Dublin, Ohio before he left to play for the University of Notre Dame. Currently a safety for the Cincinnati Bengals, his older brother also plays for the Miami Dolphins.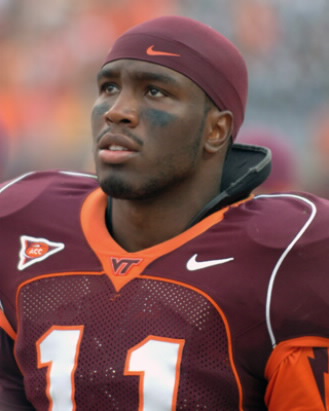 Xavier Oyekola Adibi is a linebacker for the Houston Texans. Also from a family of athletes, Xavier's dad Abiodun Adibi was a college soccer player at Oklahoma State.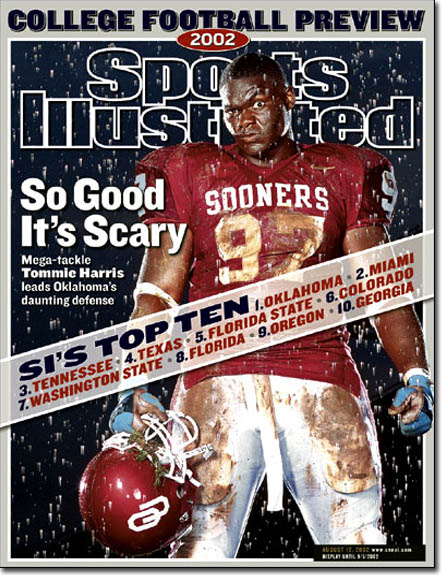 Tommie Harris was born in Texas and played college football at Oklahoma, Tommie now plays for the Chicago Bears as one of the richest defensive tackles in the NFL.
Kasia Muoto was a former Nigerian female soccer player who currently runs a nonprofit that uses sports to reach underprivileged communities with the goal of inspiring faith and hope (www.weplaytowin.org)
Note: This article was updated on April 26, 2009.