BN Red Carpet Fab: 2009 Genevieve Pink Ball
Genevieve Magazine recently hosted Pink Ball. An event aimed at being a platform to raise awareness on breast cancer and raise funds. Nothing beats the explosive combination of a good cause and fashion. And a good day for fashion it was! BN Red Carpet Fab was there to witness it all: the glitz, the glam and the dazzling pink hues that swept the carpet. There was a lot of Pink gorgeousness to last a lifetime, well…maybe just till the next one!
African: These ladies chose to bring forth the divine and richness of African fabrics and textures. The cuts of their dresses absolutely flatter their silhouettes and what an alluring way to go, with the girly and dramatic cuts.  From the tiered dress to the rise and fall hem, these ladies displayed an interesting variety that was every bit  fashionably appealing!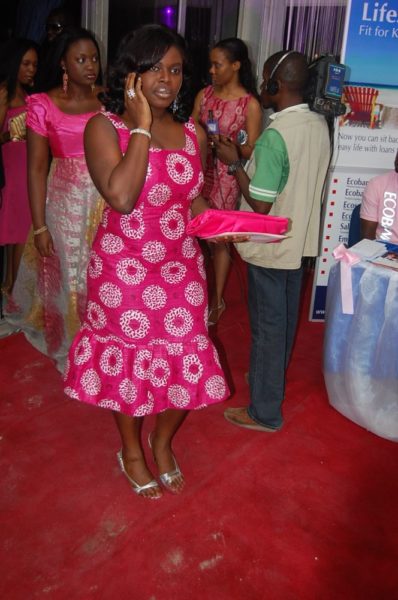 Brights: Who says you can never go any brighter than pink? These ladies add a pop to their dresses, with bright embellishments  and accessories. Silver, gold, sequins and a splash of colours like yellow, orange and turquoise enhance the lush of their pink dresses.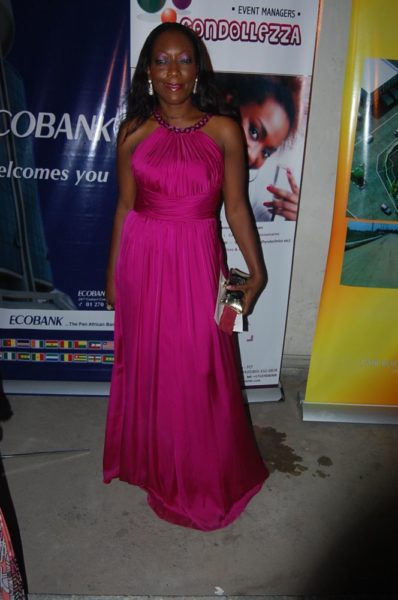 Grand Dames: These ladies have been in the game for so long, they've mastered the art of perfection. Constantly expanding fashion boundaries, they never fail to stop the press with their bold elegant pieces!
Nigerian Designer Chic: Nigerian designers were well represented at the Pink ball. From the designers themselves draped in their own wonder garments, to ladies who decided to have a dip into their wonder for the Night! They all deliverd beautiful garments glowing pink while retaining their labels aesthetic!
Short: The short dresses weren't excluded from the ball and how could they be? We would hate to be denied the chance to admire well manicured nails and super fine legs! Going short they still managed to raise the bar pretty high!
Stars: Big events like this one, aren't void of the stars. Shining in delicate soft  gowns and grand ones, they swoon the audience with their presence!