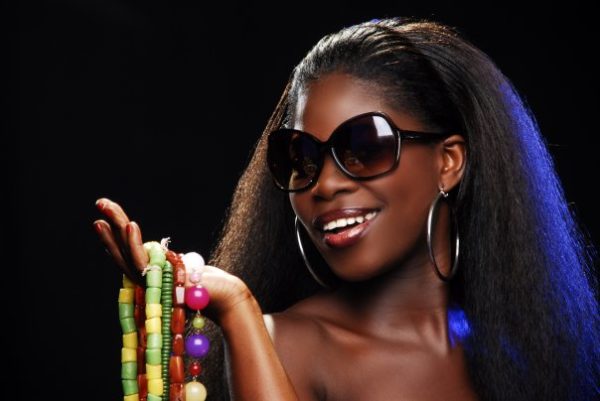 Dorcas Yeboah is one of the former contestants from the recently concluded 1st season of Project Fame West Africa. Rather than disappear into oblivion after her first taste of reality TV Fame, Dorcas is working hard to ensure that she establishes a viable music career. Her debut single, the naughtily titled 'Wuru Wuru Love' has been climbing up the charts.  The single is expected to circulate to major radio stations and clubs in Nigeria and Ghana for now, whilst she makes plans to shoot the video and record more songs for her forthcoming album titled ADDICTION slated to drop in the last quarter of this year.
The Ghanaian born artiste fell in love with music at the age of 7 while singing in the children choir of her church.
On Friday 29th of May she performed Alongside top Nigerian music acts in the likes MI, Fatai Rolling Dollar, Weird MC, DJ Zeez, Goldie, M Trill and host of others at the Nigerian Carnival tagged GrEen-White-GrEen Carnival.
In future after accomplishing her musical goals, the next rated diva have plans of embarking on a charity project to help single mothers in our society and also own an African fashion label. According to the talented singer: "My works can be described as afro-centric that can be exported to both Europe and America and still retain its dominance in the African continent".
"We are eyeing the international market because Dorcas Yeboah is a born entertainer that can impress a global audience. She's the next diva Africa is waiting for" says Akpor Gbemre, the CEO of her management company.
Listen to 'Wuru Wuru Love' below.