The interest in business and careers in Africa is at an unprecedented HIGH.
With the global economy still tanking; investors, entrepreneurs and job hunters are hoping to unearth their own 'African Treasure'.
CNBC will be airing a show titled 'Dollars & Danger: Africa, The Final Investing Frontier'. The synopsis of the show is as follows:
Rahm Emanuel warned "you never want a serious crisis to go to waste". Investors believe the current global economic crisis may provide a tremendous investment opportunity in Africa, the world's richest continent.
There are dollars: Africa is home to more gold, cobalt and diamonds than anywhere else in the world and sells more oil to America and China than the Middle East.
There is danger: from Libya – a former state sponsor of terrorism…to the Democratic Republic of the Congo – where more people have died in war over the past decade than in any conflict since World War II…to Nigeria – where militants have declared "all-out war" over oil. America is battling China for influence in Africa. But which country is winning?
They interviewed various influential and upcoming African Entrepreneurs including Nike Ogunlesi of Ruff & Tumble, Dambiso Moyo, author of "Dead Aid: Why Aid is Not Working and How There is a Better Way For Africa."
Definitely a show worth viewing. Excerpts below.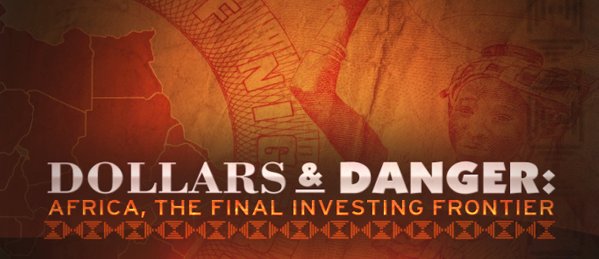 Nike Ogunlesi CEO of Ruff & Tumble

Obinna Ekezie – The former NBA Star returned home to Lagos to start Zeep Travel.

Ayodeji Megbope, No Left Over founder

Dambisa Moyo, author "Dead Aid: Why Aid is Not Working and How There is a Better Way For Africa."

Wale Tinubu, Oando CEO

While CNBC focused on the entreprenurs, CNN's Quest Means Business focused on job seekers and 'returnee/repats'. Educated, experienced and now back in Nigeria .