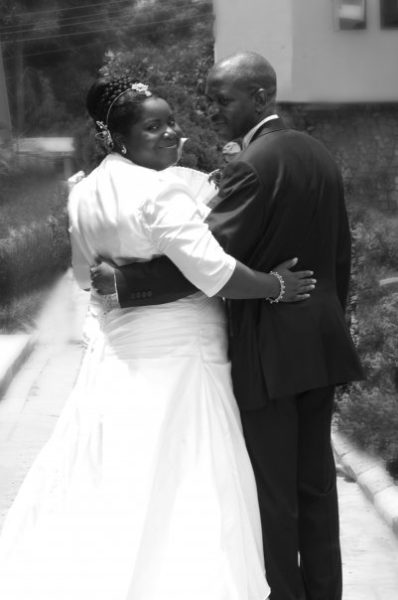 The nuptials of Uzo Amuta and Rogba Orimalade was not just another wedding. It was an absolutely joyous occasion which clearly displayed facets of the couple's passions and interests.  The wedding had a 'Touch of India' theme and this was apparent with the red, ivory and gold colours immersed in all aspects of the wedding.
The bride Uzo glowed in her ivory taffeta dress with lace and metallic accents, crystal beading and a corset lace-up back while groom Rogba was dressed in a black suit with a gold and ivory waistcoat, gold cravat and rose boutonniere.
The Indian theme prevailed – from the bride's Indian-inspired updo, the bridesmaids in their dresses made with sari fabric, the bride's friends in Aso-Ebi of Indian silk fabric with vibrant red head ties, the hostesses in red and gold saris and then the red and gold cake, candles and Maandap. The result was an atmosphere that was distinct and magical.
But it was not all about India though. Backed by the Suga Band, the bride's sister sang Luther Vandross' 'Here & Now' for the couple's first dance and then rather than tossing the bouquet, the Bride handed each of her friends a rose from her bouquet and handed the rest to her old college friend Hauwa.
There was a special surprise for the groom – A Liverpool FC cake. The bride is a Manchester United fan presented the cake to symbolise her bride's acceptance of her groom's obsession with Liverpool FC but no switching teams in this union. An absolutely unique and endearing start to a blessed marriage! We wish the couple all the very best and blessings in their union.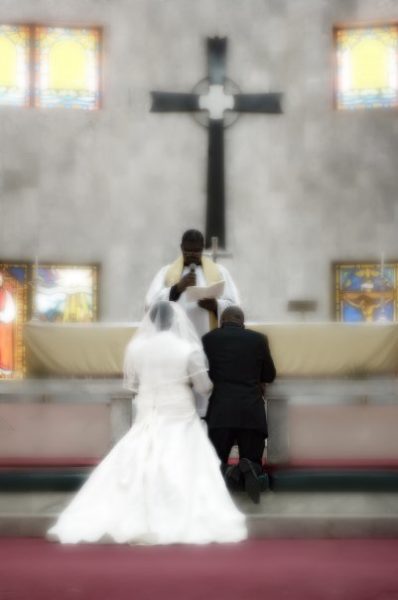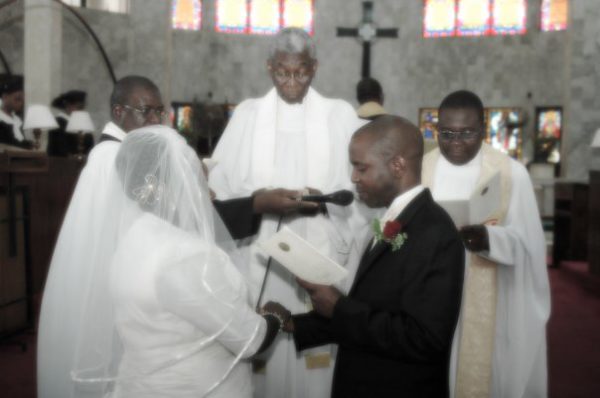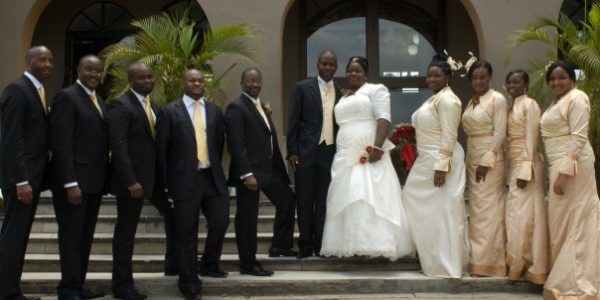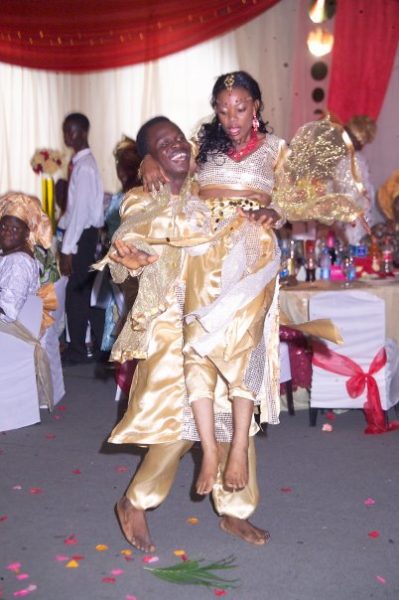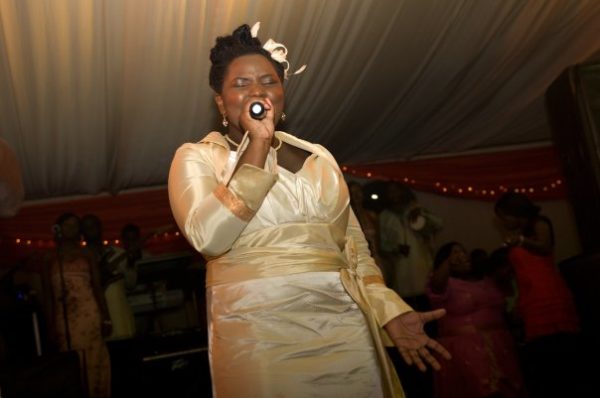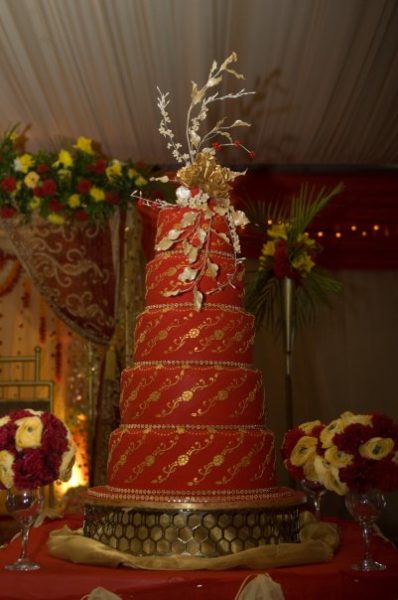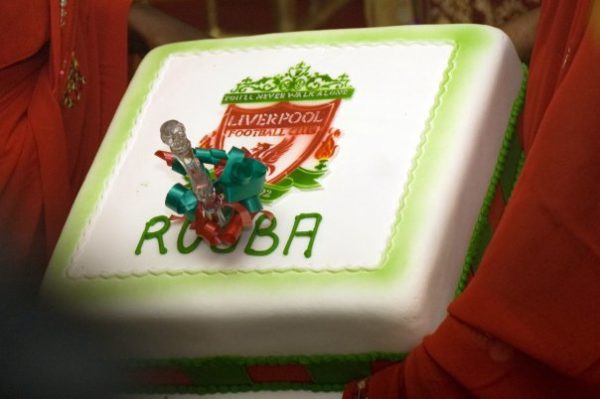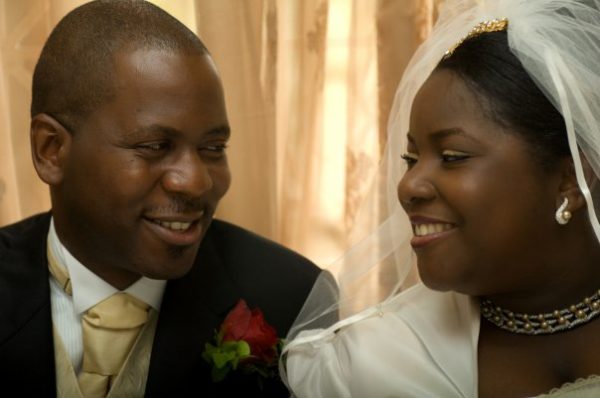 Traditional Engagement/Wedding