Growing up, we would see photos from weddings of European aristocrats and royalty in issues of Hello. Well, as you know, we have our African royals from various tribes in countries across Africa. You might or might not agree with the relevance of 'royalty' in today's world but wedding photos are always fun to look at, so why not. Zulu Princess Bukhosibemvelo tied the knot with Business Executive Sipho Nyawo. The 24 year old bride who is a beautician married Nyawo who is currently a director of Amathonga Institute, which helps emerging entrepreneurs in South Africa.
The wedding was held in Durban, South Africa – the religious blessing was held at Ntuzuma Full Gospel Community Church and the reception was at the Durban Botanical Gardens. Given the size of the bride's family, it was no surprise that the wedding was attended by hundreds of family members and well-wishers. The bride's father King Zwelithini has 37 children – 22 sons and 15 daughters while her mother Queen Mantfombi is Swazi King Mswati III's sister. Guests at the event included South Africa's President Jacob Zuma, the country's first ladies; Sizakele Khumalo, Nompumelelo Ntuli and Thobeka Mabhija, IFP leader Mangosuthu Buthelezi, Swaziland's royal family and Nigerian chiefs Adolf Omobude and Osawe Joseph.
The bride looked absolutely resplendent in her intricate strapless wedding dress, the ivory dress with its pleated bust and sparking embellishments was stunning. Her accessories and bouquet of spring roses really stood out as well. The bride's dress was designed by Johannesburg designer Julian, while the groom wore a grey Giorgio Armani suit with black lapels. Love the outdoorsy spring feel of the wedding! Congrats to the couple.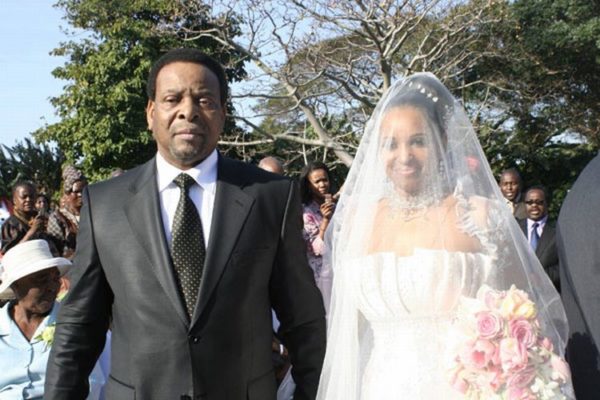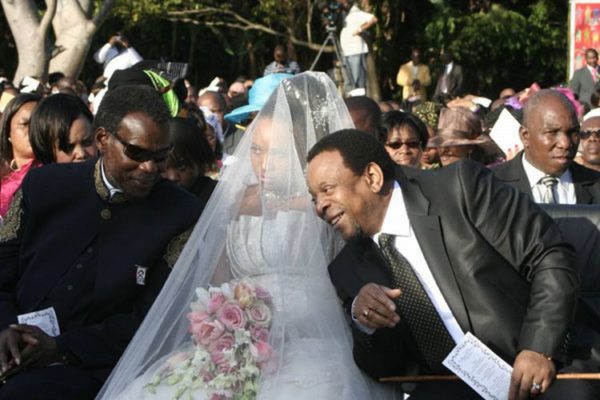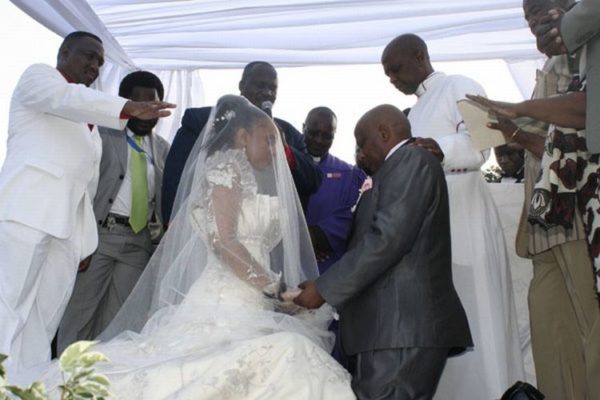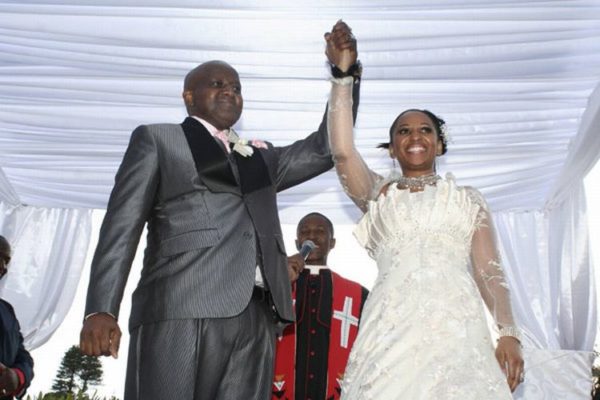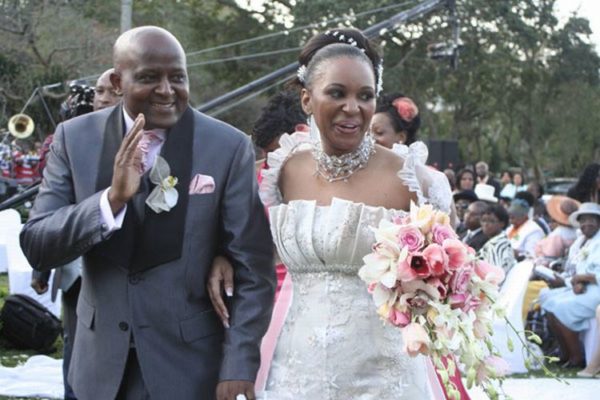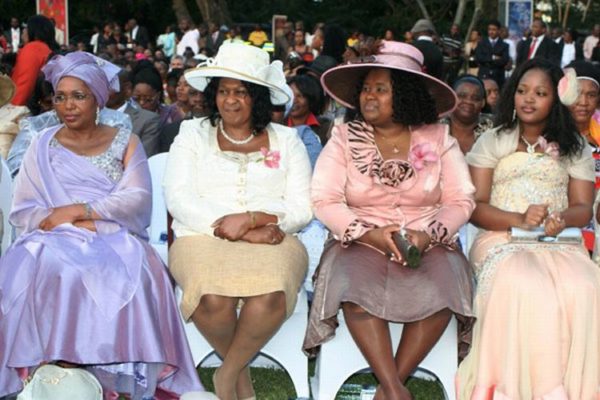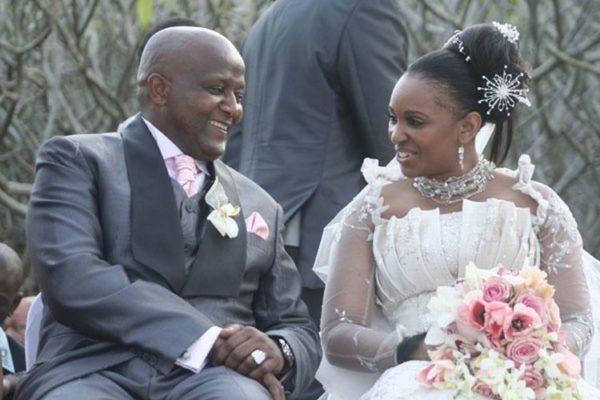 Photo Source: The Sowetan