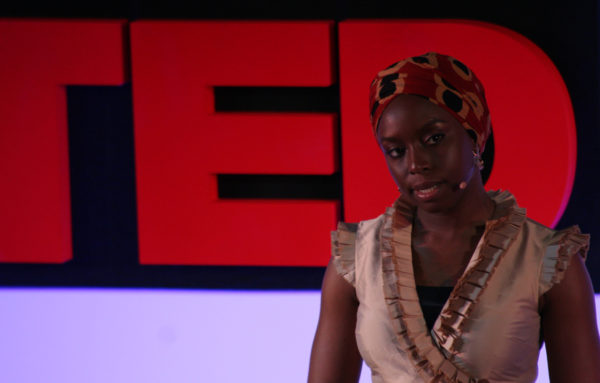 Nigerian novelist Chimamanda Adichie delivered an absolutely amazing talk at the TEDGlobal 2009 held in Oxford, UK. We are not going to say too much. We will just leave it to you to watch! That said, we have to say that Chimamanda's articulateness, poise and grace is just so inspiring!
The author just concluded a Creative Writers Workshop organized by Farafina Trust and sponsored by Nigerian Breweries. 25 budding writers participated in the workshop. They were selected from over 1,776 applications received from across the country. The participants were coached by established authors Chimamanda Adichie (Nigeria), Doreen Baingana (Uganda ), Nathan Englander (U.S), Binyavanga Wainana ( Kenya ) and Jackie Kay (UK).
One of the participants, Kayode Jegede has graciously submitted a short story to BN Prose. It will be published on Monday 12th October 2009.
Also read Chimamanda's take on the District 9 'saga' published in the UK Guardian – Why do South Africans hate Nigerians?
Chimamanda's latest book, a collection of short stories 'The Thing Around Your Neck' is in bookstores now.