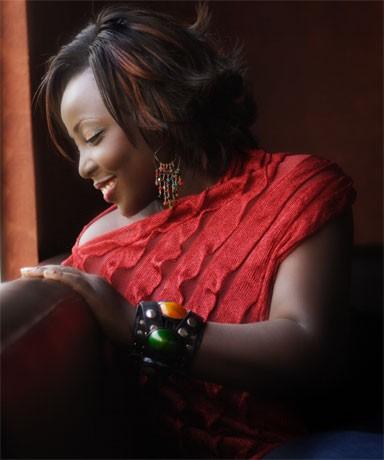 Singer, songwriter Omolara Ayodele was born in Lagos Nigeria, The only girl in the family of four kids; she was raised by her dad who was an officer in the air force and her mother a nurse. Growing up as a kid, her mother encouraged her and her three brothers to sing, she would teach them songs and make them sing at family functions. After completing her primary and secondary school education at Air Force Primary and Secondary School in Kaduna and Lagos respectively, she went on to the University of Ibadan where she graduated with a degree in Philosophy. In the course of all these events, Omolara discovered her love for music. She started writing songs when she was 10 years old and later on in secondary school, got awarded for her effort when she co-wrote an entry for the proposed new school anthem.
While studying at the university, she joined the Spirit of David Dance club where her love and passion for music and songwriting grew even more. As they danced and toured the country, she began to write and perform theme songs as an opening act for the tour. During this time she got to meet other aspiring artistes and featured on some of their work. In 2003 she featured on the Rooftop MC's song "Gods Calling You" from the Shock Therapy album.
After a couple of failed management and record deals, Omolara decided to take a bold step at working on the album on her own. The single "Be Like Yours" which is a product of this effort was produced by renowned producer Cobhams. Citing the likes of Whitney Houston, Brandy, Mariah Carey and Jill Scot as some of her many musical influences, Omolara's deeply soulful and atmosphere music is bound to captivate any listener. Her album which is expected to consist of twelve tracks infuses a blend of soul, RnB pop and soft rock, a combination which she hopes will help express her desire to identify with the personal struggles of a lot of young people all over the world as well as a declaration of her Christian faith. The album, which already promises collaboration with the lyrically skilled hip-hop artist M.I, is expected to be released in 2009.
Check out Omolara's new video 'Be Like Yours'. Music produced by Cobhams Asuquo, Video directed by Seyi Babatope