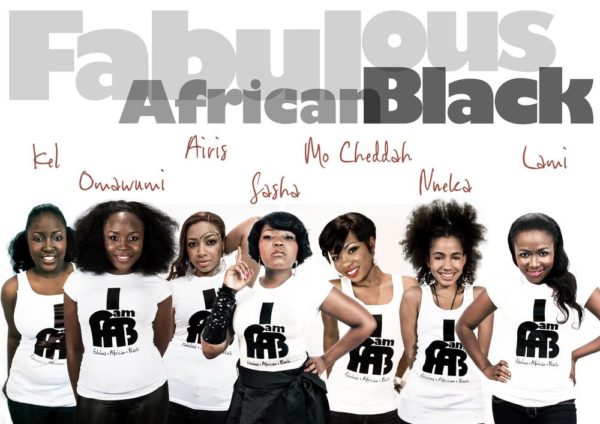 A brand new glossy has just joined the African magazine market. FAB Magazine is a high-end Quarterly Fashion and Lifestyle print magazine with 80% African Content. The first issue of FAB Magazine – the "Music meets Fashion" issue will be on the newsstands from February 2009.
The magazine which plans to celebrate the fabulous essence of African fashion is intended for the young, aspirational, urban professional men and women and those aspiring to be like them.
FAB Magazine is the first of its kind in the African Market targeting both male and female making it a unisex fashion and lifestyle magazine.
The FAB Team comprises of Sinem Bilen-Onabanjo (Editor-in-Chief), Suby Onabanjo (Creative Director), Yoanna Pepper Okwesa (Fashion Editor), Lola Maja (Beauty Editor), Tayo Sonekan (Resident Stylist) and Familusi Akin Babajide (Publisher).
The FAB Team plans to produce a magazine that reflects everything Fabulous, African & Black. Designed to interest readers with an eye for fashion, a rich taste for culture and a desire for lifestyle, FAB Magazine will be distributed
quarterly via street vendors and local stores/bookstores.
The magazine will have 2 covers in one unit (one with a male and the
other with a female).
Definitely a refereshing concept especially on the Nigerian scene where most lifestyle magazines are aimed at either the male or female demographic. Though magazines have been published in Nigeria for several decades, the industry is yet to reach to catch up with other magazine markets around the world in terms of circulation and advertising support. Lets hope that FAB along with our other favourites can help turn the tide!
About the Editor:
Sinem Bilen-Onabanjo has studied English Language and Literature at university followed by an MA in Shakespeare at Royal Holloway College, University of London and a PhD in English at King's College, University of London.
She has been writing professionally since 1997 and started her career
in journalism at the Turkish Cosmopolitan as a features writer and translator (from English to Turkish).
Sinem Bilen-Onabanjo has written for a range of UK, Turkish and International Publications including True Love West Africa, Canoe
Quarterly, New African Woman and Arise. She also served as Managing Editor for BHF Magazine.
Join the FAB Magazine Facebook Fan Page – HERE