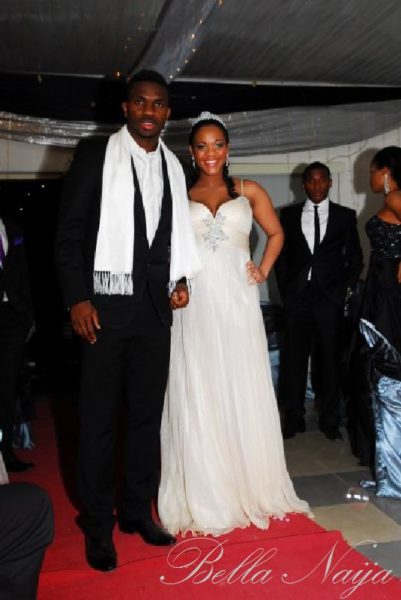 2010 had barely kicked off when we got news that Nigerian beauty queen Adaeze Igwe and Everton footballer, Joseph Yobo had tied the knot. The couple have been under the microscope for the last few months ever since they met during the summer of 2009. He was in Nigeria on holiday during the Football Off-Season while she was enjoying the last few months of fun before embarking on her course at the New York Film Academy. According to the couple, "It was love at first sight", from the early days of their relationship they both knew that they were destined to spend the rest of their lives together.
On the 31st of December, it all came to fruition.
During the "midnight crossover" service at the El-Buba Outreach Ministries International/Evangelical Bible Outreach Ministries International Church in Jos, Plateau State, Nigeria, Adaeze and Joseph said "I Do" during a ceremony presided over by Pastor Isa El Buba presided. The wedding was followed by an intimate yet fun-filled reception. Adaeze and Joseph's families including her mum and siblings were there to celebrate with them. Adaeze was a very stunning bride as she was dressed in a beautiful ivory-coloured empire-waist chiffon and silk gown adorned with a showstopping crystal ornament with embellished straps. Her hair was swept up in a half updo adorned with a tiara. Her bridesmaids were dressed in black cocktail dresses while the happy groom was handsome in his black suit with a white shirt with a white formal neck scarf.
What a great way to kickoff the new year!
The groom is now in Angola playing with the Super Eagles at the Africa Cup of Nations tournament while Adaeze will be back at school soon and is also getting ready for the birth of the couple's first child.
Congrats to the couple! Wishing them all the best!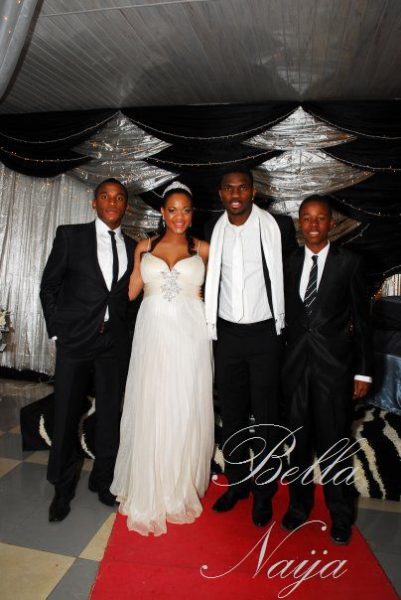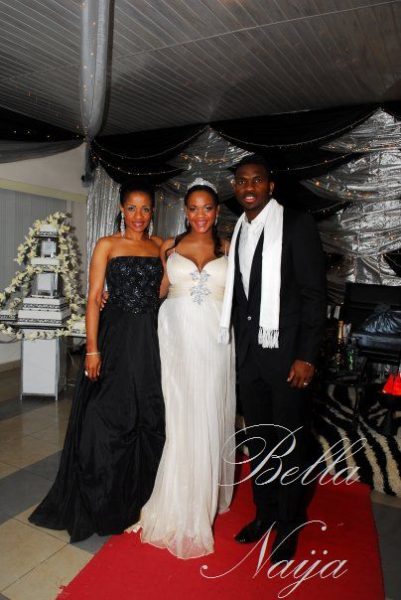 Photo Credit: Oby Igwe
News Source: ThisDay Newspaper