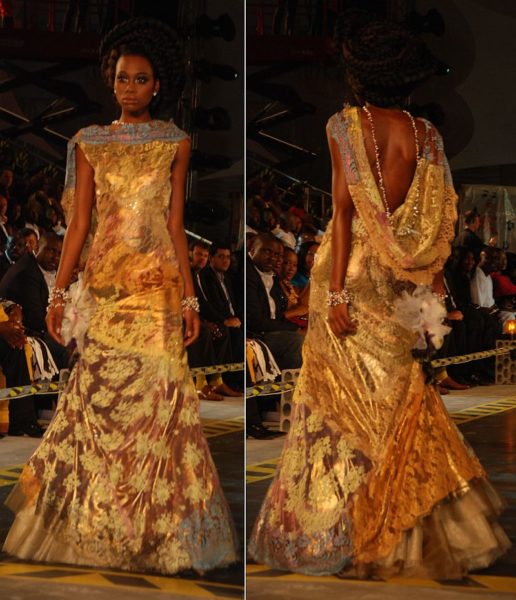 Paris is going to get a taste of the finest in African fashion on the 5th of March when the ARISE L'Afrique- À-Porter Fall 2010/2011 Event will be taking place during Paris Fashion Week.
With its rich history, Paris Fashion Week is considered to be the most prestigious fashion week so its really great to have our designers participate via the ARISE event.
A total of 10 designers from around the continent will participate. Designers on the bill include Tiffany Amber, Christie Brown, MOMO, David Tlale, Jewel by Lisa, Lunar, Eric Raisina, Eyola, Clive Rundle and Kluk CGDT.
Each designer will show a 5-look capsule collection. The presentation will be followed by a cocktail party which will include a performance by an international musician.
Sounds exciting! We can't wait to see what our talented designers will come up with. As always, Bella Naija will be live at the event.