TRUELOVE West Africa held a most remarkable special valentine dinner-dance workshop for her readers on the 20th of February 2010 at the Banquet Hall, Eko Hotel and Suites, Victoria Island, Lagos.
It was the first time TRUE LOVE would have her male readers participating in a workshop and they were in for a treat.
The evening began with TRUE LOVE revealing its corporate social responsibility as Mrs. Alaba Fadairo, the representative of the Commissioner of Women's Affairs and Poverty Alleviation cut the special ribbon that would signify the launch of the magazine's cause. The C.S.R that was launched by TRUE LOVE is the fight against Domestic Violence in collaboration with the Lagos State Ministry for Women Affairs and Poverty Alleviation. The Honourable Commissioner Mrs. Ajoke Orelope-Adefulire ably represented by Mrs. Alaba Fadairo spoke on their commitment to fighting the scar of domestic violence in partnership with TRUE LOVE.
The hall was bedecked with the black and lilac team skilfully handled by Jasmines Nest décor, giving an aura of romance and style. The evening was anchored by Teju Babyface and had a line up of alluring serenades from Timi Dakolo and Lami who got the audience getting up from their seats to dance. The highlight of the evening was the fashion show by Ituen Basi who showcased a line of stunning designs using the fabrics of Da Viva on a breathtaking run way by Open hands. Beautiful models, hair and make up for the fashion show were provided by Sleek. The audience participated in helping the bachelors choose their dates as they played cupid in dating game and crowned the first Miss Truelove (she rocked the famous TRUE LOVE T-shirt best) as they sipped the sensual Christian Audigier champagne, mingled at the SIOD Leather stall and got massages from the Venevici spa corner. There were also sessions by wellness and weight management clinic and Interswitch threw more light on the VERVE card.
Finally guests arrived at the moment they had all been waiting for which was the raffle draw with many alluring prizes. Two lucky winners went home with red mini laptops courtesy of HP. There were many more gifts won : Goody bags from I-way Africa, BMPro Makeup, Venevici spa vouchers, gift vouchers from Mango , Revlon gift bags, a designer bag from Laracci, gift certificate from Dehadza, a designer bag from Fuller Figures 'en' Big Feet, a photo shoot from Reflections Studio, wristwatches from Fossil, convenience oven from Cookmaster, a fabulous red leather box from SIOD Leather and a 2- seater love seat with an ottoman from CMC interiors.
At the end of an exhilarating evening, the guests left with their hands filled with loads of goodie bags: fabrics from Da Viva, 'Be Inspired' perfume from the House of Tara, red roses from Flora enterprise and Rosety investments, make up from Revlon and bottles of Chardonnay from Christian Audigier.
TRUE LOVE West Africa magazine hosts quarterly workshops which serve as a channel for its readers to interact, network, learn new skills and unwind.
Da Viva Collection by Ituen Basi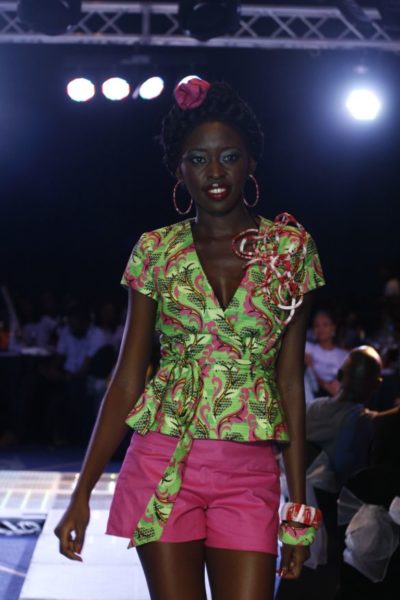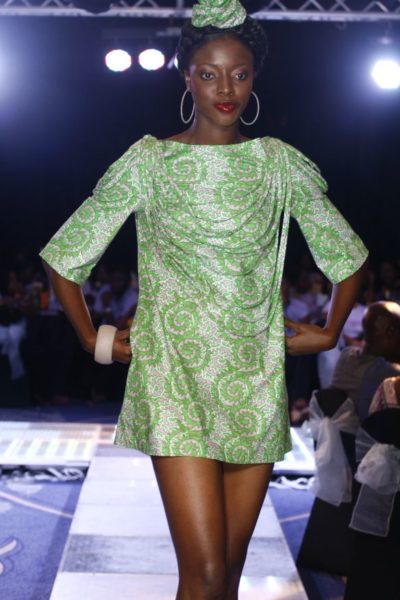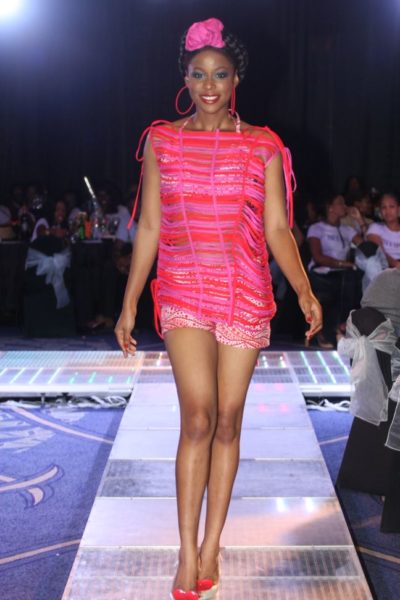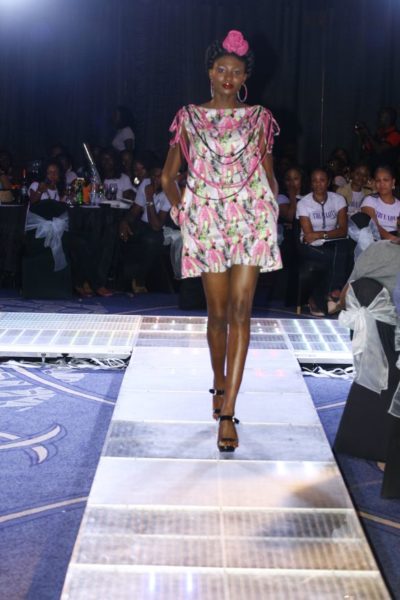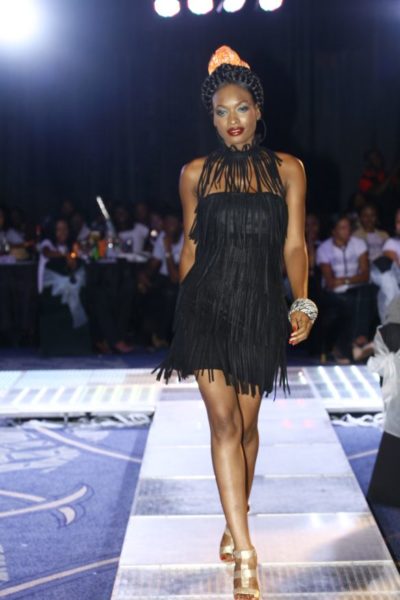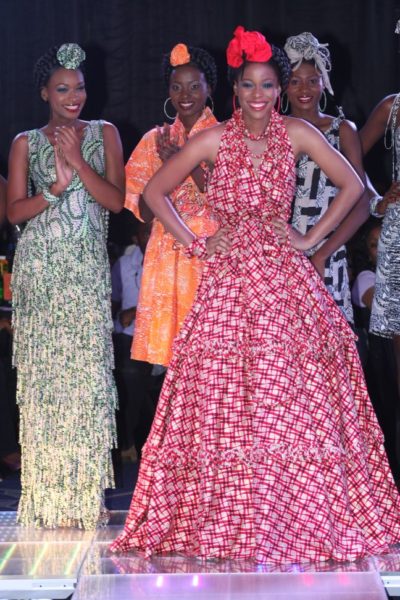 Guests, Speakers & Sponsors