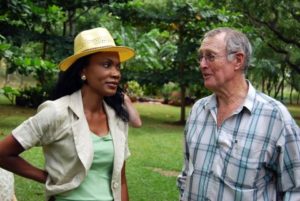 Funmi talks to the displaced white Zimbabwean farmers of Shonga –
What is their life in Kwara?
How has the controversial government initiative that brought them here worked out?
What's it like starting up again so far from home?
She tours Pete De Toit's vast and impressive farm, investigating these and many other questions.
Watch the preview on www.talkwithfunmi.com
Talk With Funmi is showing on DSTV Africa Magic, Sundays 6pm